We are so lucky, here at Today's Bride, to have so many real weddings and styled shoots sent our way. We sometimes get overwhelmed by the beauty and creativity behind the planning and décor.
Here are a few pretty details from 2022 that we fell in love with. (Be sure to click on the images to see all the details!)
White drink ware
Adding colourful (even white) glasses to your wedding tablescape is one way to think outside the box. Table Tales provided these pretty vessels that looked so beautiful against the purple lilacs.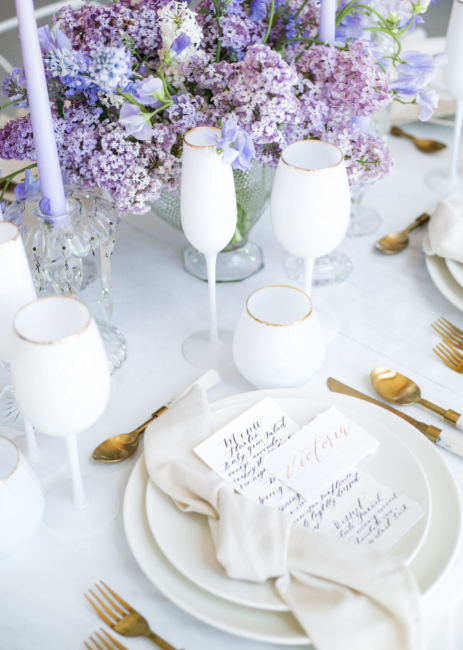 Detailed boutonnieres
We tend to focus on a bride's bouquet, but we must also pay attention to the boutonniere! A simple rose is classic and romantic, but we do have a soft spot for intricate designs, like this beauty from Beaux Florals.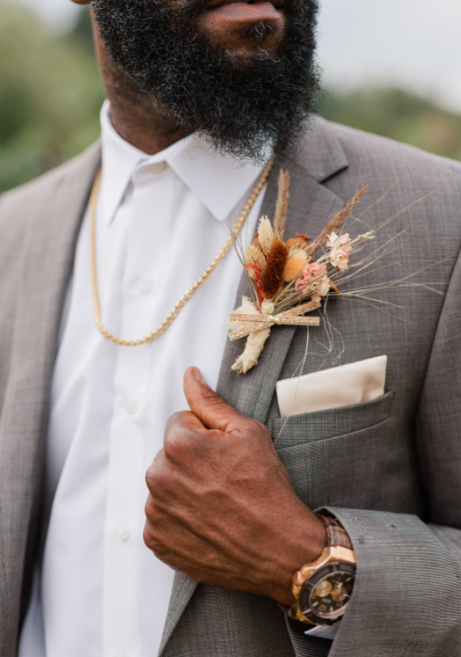 Faux clouds
Any type of over-the-table installation will be a crowd pleaser, and we are here for these clouds! Anna McCusker & Company designed this bachelor party, proving that details matter for all wedding events!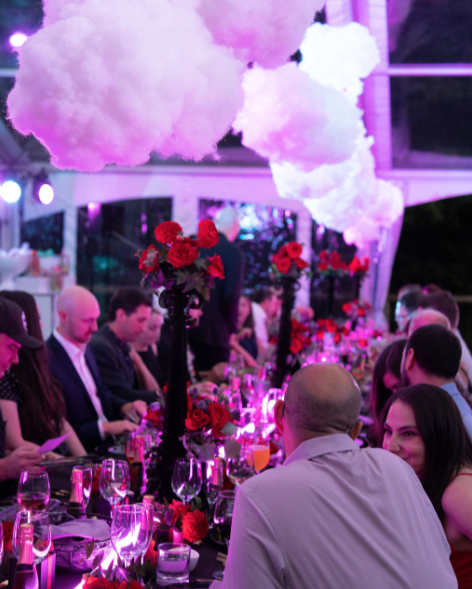 Disco stir sticks
This bachelorette party/bridal shower inspo is filled with disco fever, including these adorable stir sticks for these gorgeous cocktails.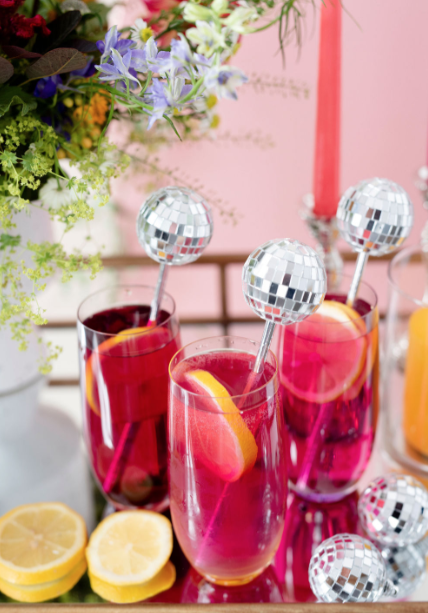 Domed macarons
These tasty little treats serve a couple purposes; not only are they pretty to look at and a major part of this tablescape, they are also delicious wedding favours that your guests will love.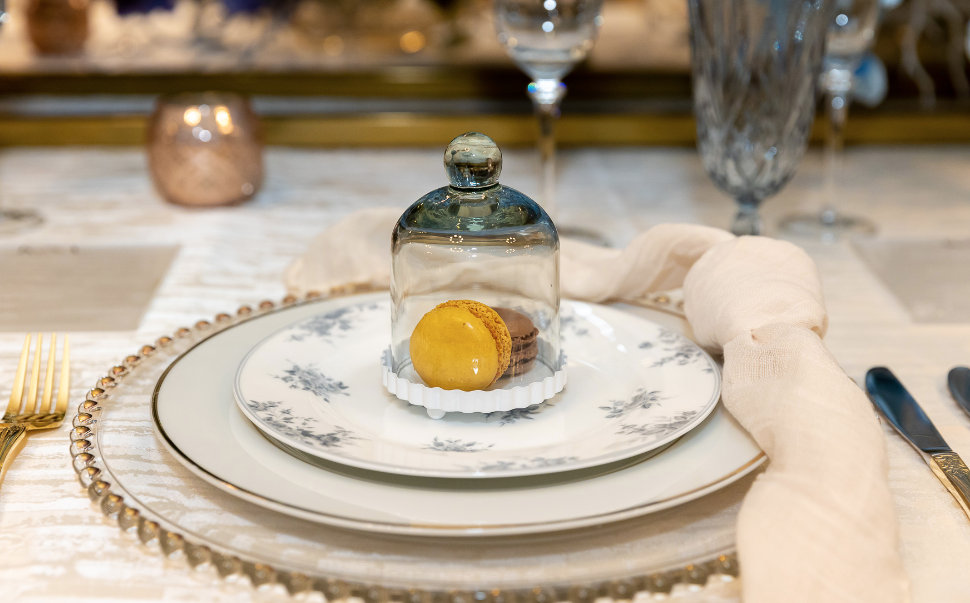 A single bloom
Placing a delicate bloom on each plate is a pretty little detail that is easy, but makes a big impact. Try to keep the flower on a napkin so no "flower taste" is transferred to the plate.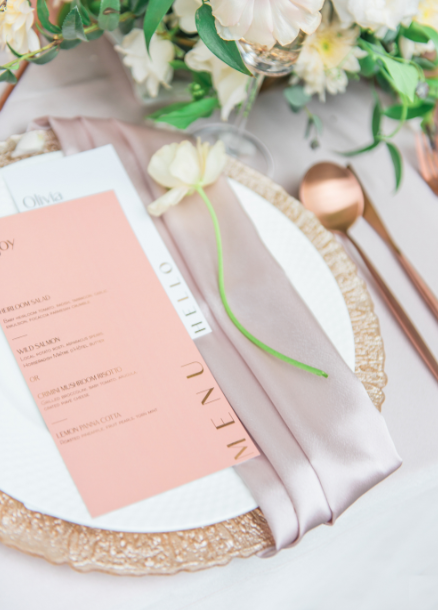 Personalized invitations
These post-elopement wedding invites are adorable and personal. Just look at the detail that went into each piece of the invitation suite. When guests receive a gorgeous invitation, it sets the tone for your wedding.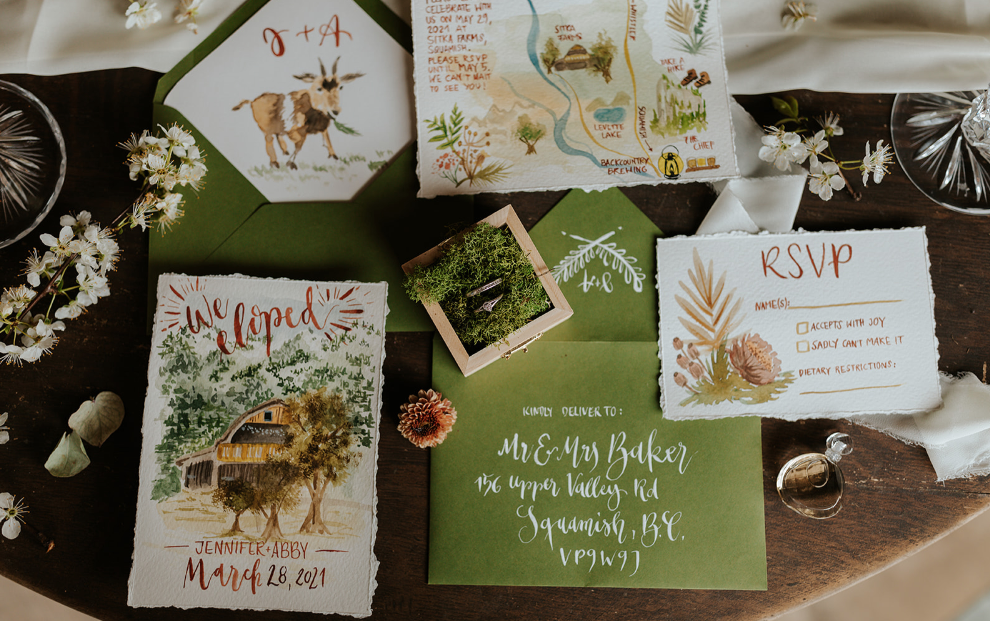 Pearl makeup accents
These little pearls are subtle, but impactful. Try them out for your bachelorette party. If you like the look, promote it to your wedding-day makeup.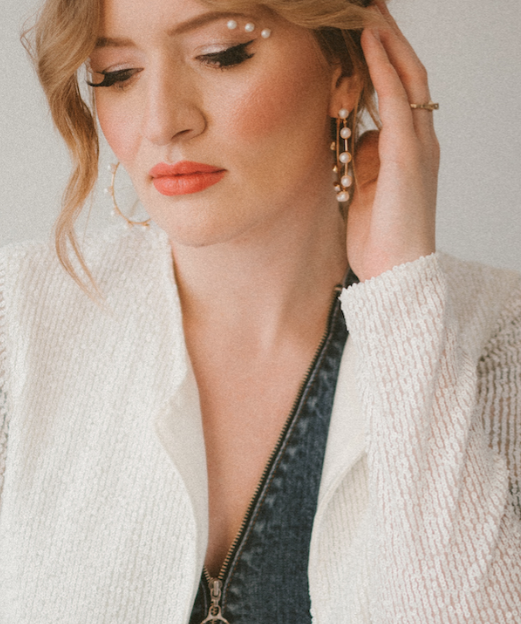 Fruity décor
This is a trend that will never go out of style for us. We love a good piece of fruit in a tablescape. Be sure the fruit isn't too ripe – you don't want it going rotten as your day goes on!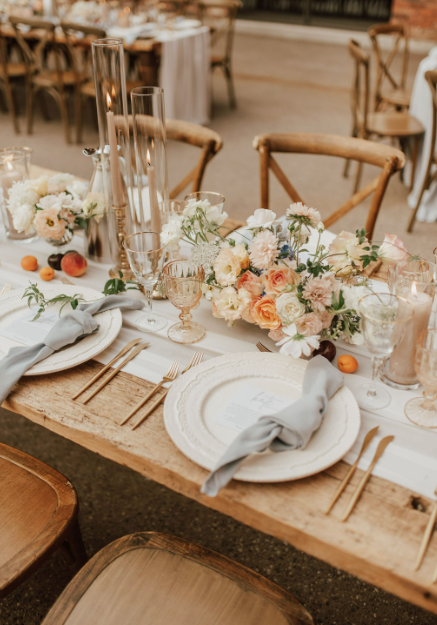 Click here for more planning inspiration!