You've been dreaming of your wedding day since you were a little girl. Now that the time has finally come to start planning, you want to create an elegant wedding that's memorable, meaningful, and completely magical. And lucky for you, as a bride-to-be in Canada, you have at your disposal an unlimited number of vendors and venues to help craft an opulent experience for you and your guests. 
In this article, you'll discover some tips and tricks to create not only an opulent wedding, but an experience unlike any other for you and your guests. Get ready to be inspired and start envisioning what will surely be the most spectacular day of your life so far!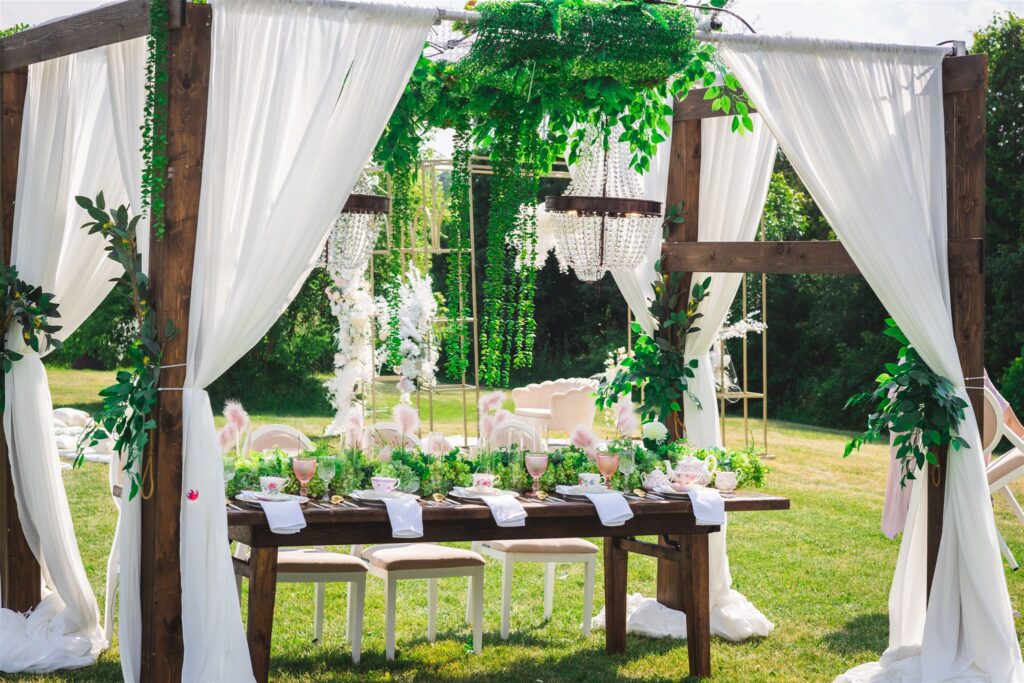 Choosing an opulent wedding venue
Choosing an opulent wedding venue is key to creating your dream elegant wedding. At a lavish venue, you'll have room for all the trimmings of a posh wedding. Think marble floors, gilded mirrors, crystal chandeliers – the perfect backdrop for your ballgown and tuxedo. Many venues also have sprawling, manicured grounds ideal for an outdoor ceremony or cocktail hour.
A high-end venue may seem like a splurge, but for an elegant wedding, it's worth it. Your guests will be awed from the moment they arrive. An upscale setting also allows you to go all out with gourmet cuisine, top-shelf drinks, live music and other lavish touches without things feeling over the top.
Look into historic mansions, chateaux or even castles to host your elegant wedding. When touring venues, ask about what's included. Some provide catering, bar services, decor and rentals, while others are more DIY. If you want turn-key luxury, choose a venue that offers full-service wedding planning and design. Their experienced teams can handle all the details, allowing you to relax and enjoy being the center of attention on your big day.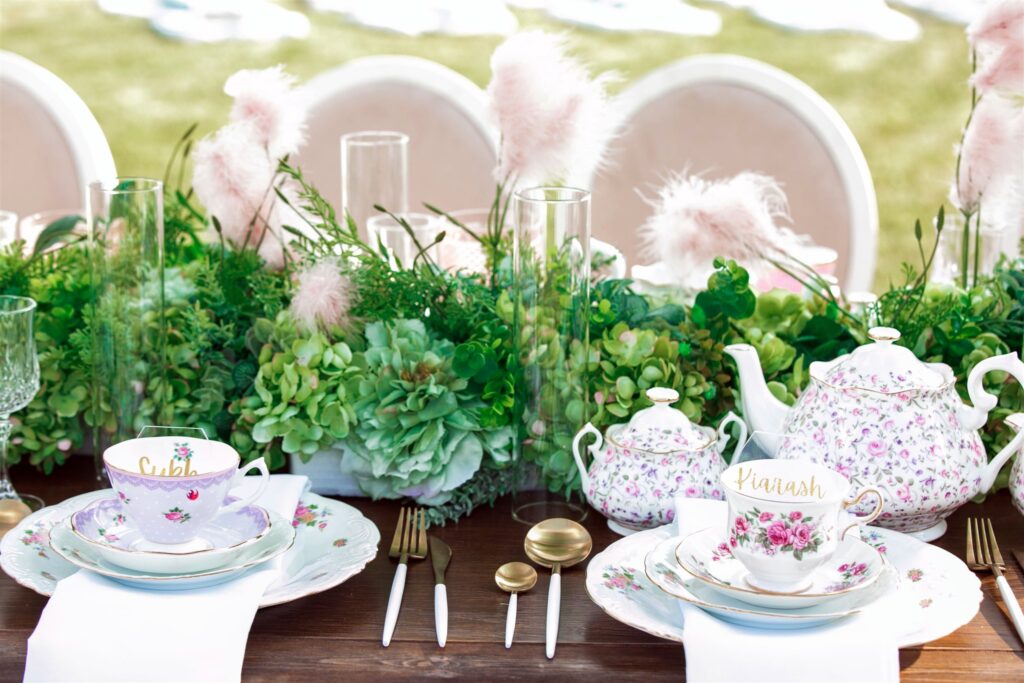 A lavish floral design for an extravagant wedding
When designing an elegant wedding, the floral design is one of the most important details. You want arrangements that make a major impact and leave your guests in awe.
Here are some tips to consider:
Focus on large blooms like peonies, dahlias, and hydrangeas, which naturally have an opulent look and feel. Combine different types of flowers in each arrangement for maximum drama and dimension.

Use lots of greenery and foliage to provide contrast and fill in any sparse areas. Eucalyptus, olive branches, and palm leaves all work beautifully with lavish blooms.

Choose a lush colour palette of deep reds, bright pinks, eggplant purples and golden yellows. Monochromatic colour schemes in jewel tones are especially luxurious.

Include floral installations like a flower wall, canopy, or chandelier. Suspending flowers from the ceiling creates an extravagant focal point for your ceremony or reception space.

Don't skimp on the containers. Use decorative vases, urns or planters in materials like cut glass, mercury glass, gold or rose gold. The vessels should be as opulent as the flowers themselves.

Add floral accents to tables, chairs, staircases or doorways. Having flowers at multiple levels, from the floor to the ceiling, gives the impression of being immersed in a floral fantasy.
With some lavish blooms, lush greenery, and decorative accents, you can craft an ultra-opulent floral design for your extravagant wedding. Your guests will be stunned by the sea of flowers surrounding them on your special day. Now that's extravagance at its finest!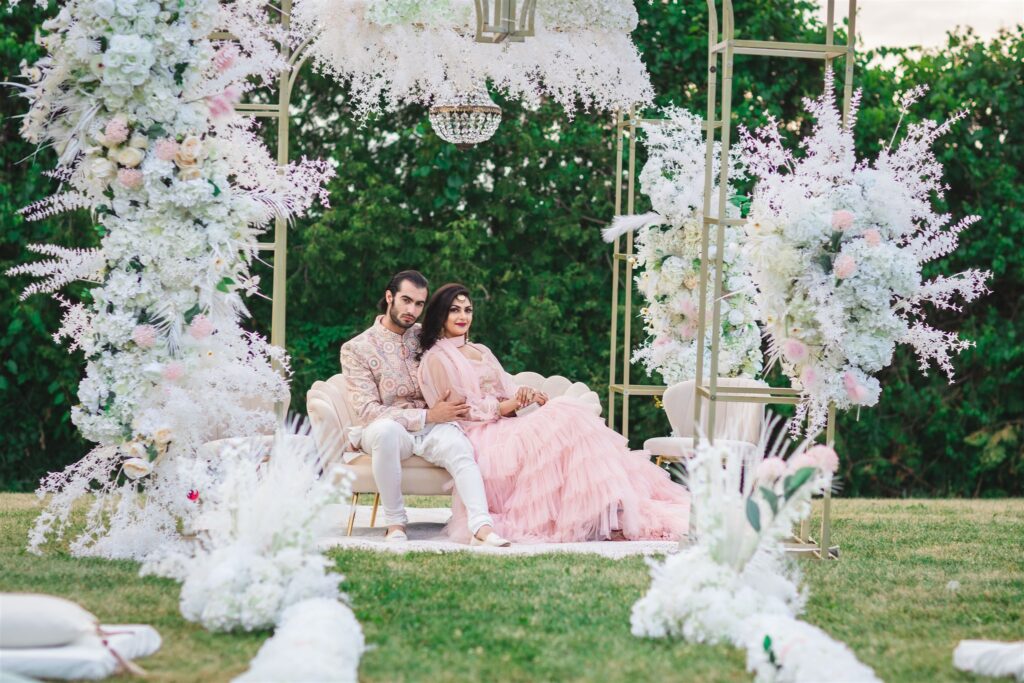 An exquisite wedding cake fit for royalty
An elegant wedding wouldn't be complete without a wedding cake that wows. Work with a renowned cake designer to create a multi-tiered masterpiece using the finest ingredients.
Here are some tips to consider:
Choose a lavish design with handmade sugar flowers, gold or silver accents, and decadent fillings like chocolate truffle or raspberry cream.

Select the highest quality ingredients, from premium chocolate and fresh berries to truffles, artisanal jams and custards.

Consider a creative theme that reflects your wedding vision, like a glittering art deco cake or a whimsical woodland fantasy.

Don't skimp on size or height. For an extravagant wedding, aim for at least 5 to 7 tiers to make a dramatic statement.

Finish the cake with a cascade of fresh flowers, a dusting of edible gold or silver, or handmade decorations like marzipan fruits.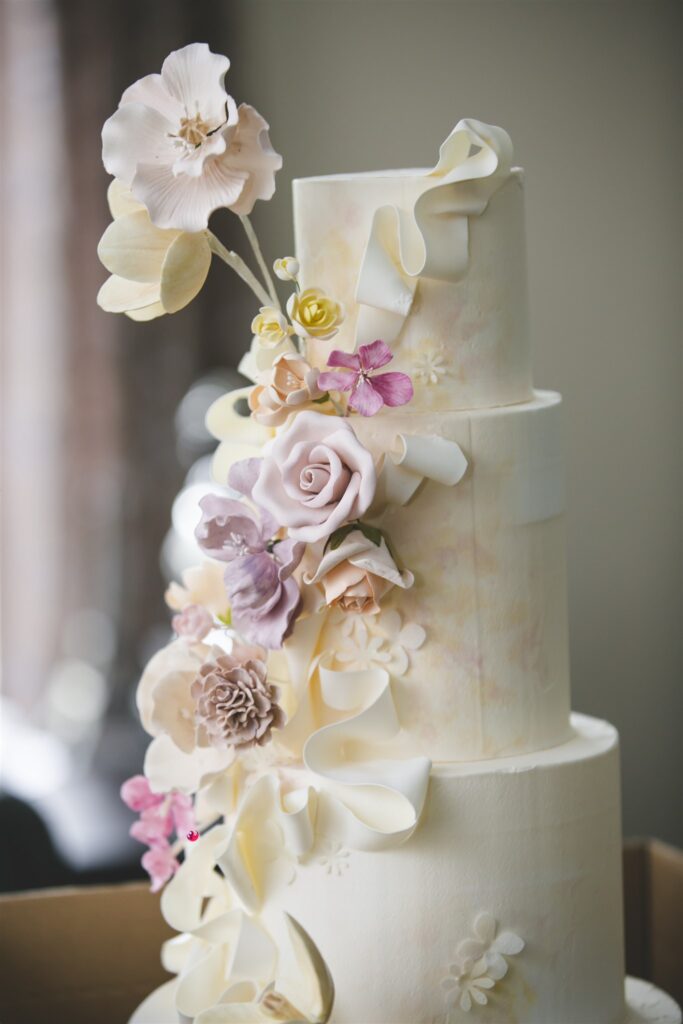 An opulent cake is the crowning glory of an extravagant wedding. When guests walk into your reception and see a lavish, custom creation, they'll know they're in for an unforgettable experience. A cake of this caliber is truly fit for royalty and will be the talk of your elegant wedding for years to come. Work closely with your cake designer and don't be afraid to dream big – after all, your wedding day only comes once! With the right team and the finest ingredients, you can achieve a cake that looks like it came straight out of a fairy tale.