Hooray! Your love popped the big question and you, of course, said yes! You're finally engaged with a beautiful, sparkly ring — now what? 
Unless you're a party planner extraordinaire, the thought of planning a wedding can quickly become overwhelming once the initial excitement over being engaged wears off. But we're here to help you keep your stress in check with some suggestions on next steps immediately following the proposal. 
Bask in your love
First, breathe in and out and bask in knowing that you're engaged! Joining two lives into one is a big step, and there will be a lot of decisions to make along the way. Before you start planning everything, take some time to enjoy each other and this exciting time. 
Go on romantic dates and cherish the little moments that make your relationship sparkle. Talk about your future together. Remind yourselves why you fell head over heels for one another, and just relish this significant milestone before the crazy wedding planning begins.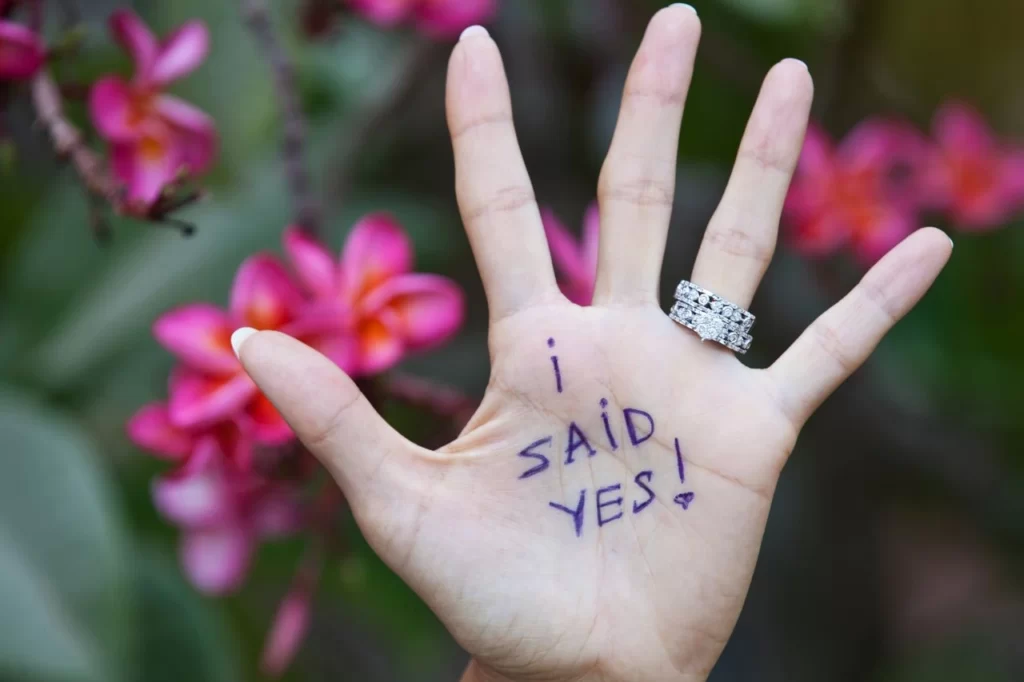 Spread the word
After the initial bliss of getting engaged settles, it's time to spread the word. Start by calling your closest family and friends to share the exciting news. And get ready because their excitement and happiness will be something you'll never forget.
Once you've shared the news with your inner circle, you can now announce your engagement to the world. Craft a heartfelt social media post with a captivating photo of you and your beloved, symbolizing the start of this extraordinary chapter. 
Watch as the flood of likes, comments, and virtual celebrations pour in, surrounding you with love and well wishes from near and far. Spreading the word solidifies the reality of your new engagement and invites the world to partake in your joy.
Insure your engagement ring
These incredibly joyful times are to be enjoyed, but you must also take some things seriously — your engagement ring, for example. Protecting this precious investment is essential so get your ring insured! This will give you peace of mind knowing that it's covered in case of loss, theft, or damage. 
Set a budget
Before diving into wedding planning, it's crucial to set a budget. While it may not be the most glamorous aspect of the process, it lays the foundation for a stress-free and financially responsible celebration. Begin by openly conversing with your partner about your financial resources and priorities. 
Consider factors such as guest count, venue, catering, attire, and decorations, allocating a reasonable amount to each category. Remember, setting a budget doesn't mean compromising on your dreams; it simply allows you to make informed decisions and prioritize what truly matters to both of you.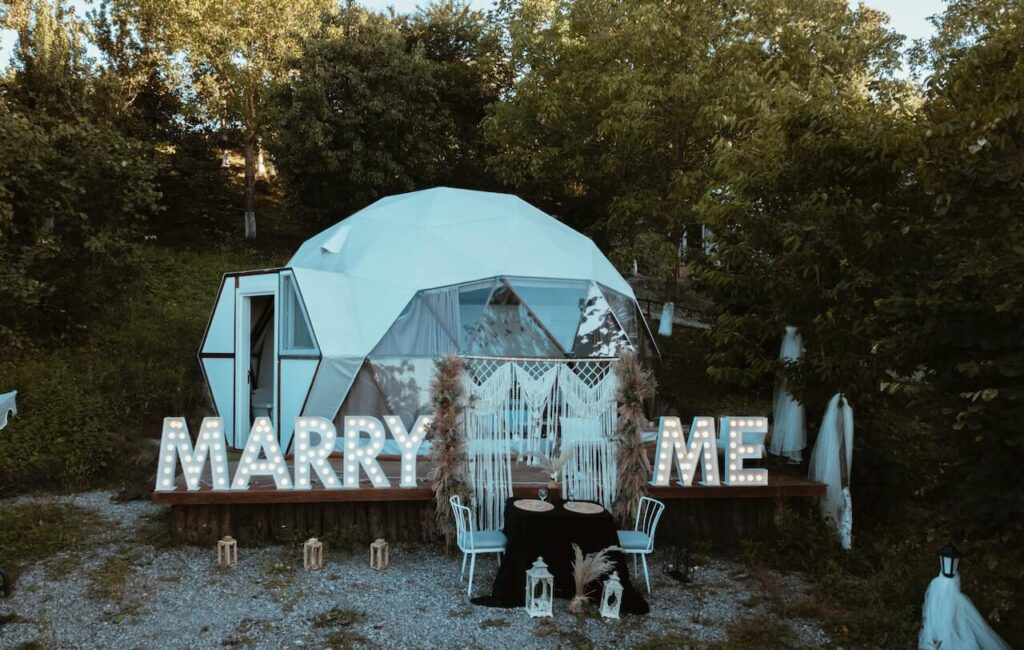 Dream and discuss the big things
Do you imagine an intimate ceremony, a dreamy castle wedding, a rustic barn celebration, or a beach party? Share your dreams for your wedding, listen to each other's ideas, and start building a picture-perfect vision together.
Set up the date and venue
Since you're newly engaged, you'll likely be anxious to jump in and get knee-deep in wedding planning. But before you can start lining up your wedding vendors, you must first choose the date and venue. Consider the season, weather, and availability when making this decision. Whether you opt for a cozy winter wonderland or a sunny summer garden party, ensure the date and venue align with your vision and budget.
Hire your dream team
Once you've set your budget and date, it's time to start interviewing wedding vendors. This is one of the most important tasks you'll have to tackle when planning your wedding because they are the crew that will help you make your vision come to life. 
Go through reviews, check out their social media, compare prices, ask for recommendations and make a list of your top choices. Then discuss everything together and make your final choices. Don't be afraid to ask questions and read contracts carefully (a must when wedding planning). 
And if the budget allows, hire a wedding planner. They can take so much off your plate, allowing you to go from engaged to married with minimal stress.