Bridal Shows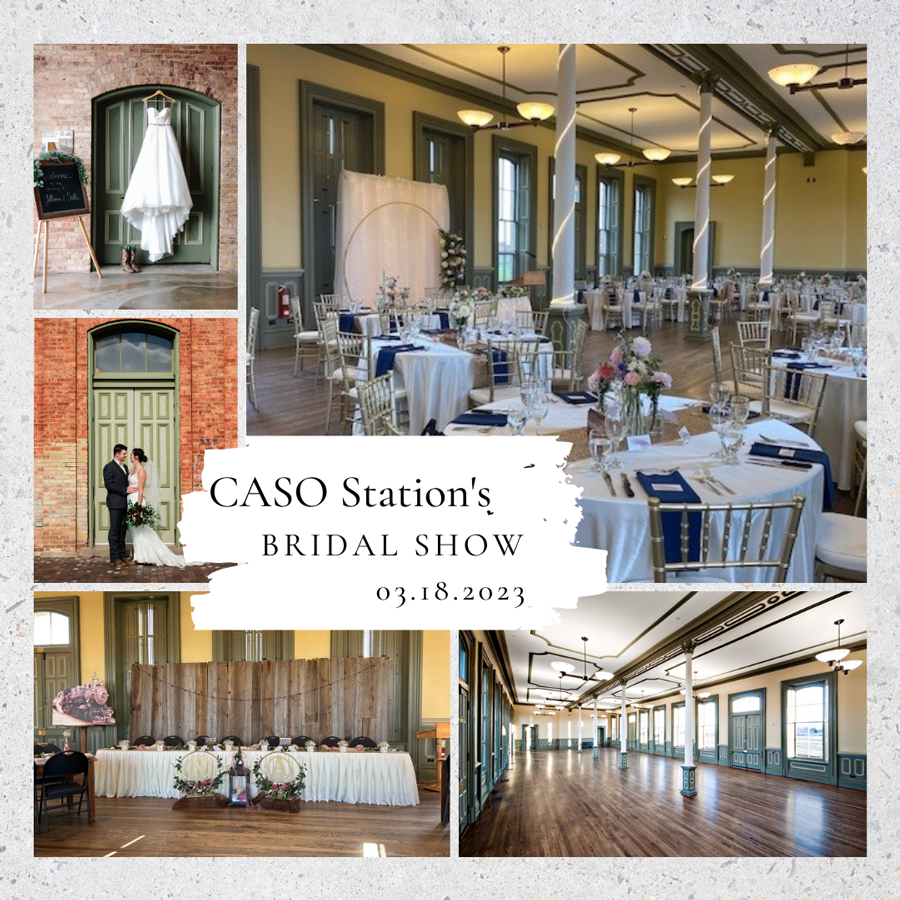 Date: Saturday March, 18
---
Saturday March 18, 2023 at CASO Station, 750 Talbot Street, St. Thomas, ON
The CASO Station invites you to our annual Bridal Show! Come check out our extraordinary venue where you can make your moment unforgettable! The Bridal Show will not only showcase our venue, but will also feature a variety of wedding vendors from photographers to DJs to caterers.
Contact Information:
Ashley Mason, Hospitality Manager ashley@casostation.ca (for information on wedding hall rentals)
Elizabeth Nagy, Event Manager elizabeth@casostation.ca (for information about the Bridal Show)
Date: Sunday February, 19
---
February 19th 2023, 11am-5:30pm at Fairmont Hotel Vancouver
Hailed as the wedding show of choice by Vancouver's most distinguished wedding experts, Crème de la Crème raises the standard of wedding shows with an unmatched haute couture fashion show, trendsetting designs, and showcase of products and services that convey style, artistry and excellence.
This one-of-a-kind luxe bridal show is renowned for catering directly to the discerning bride with a taste for exquisite style. The day will include full-scale pampering, manicures, makeovers, complimentary glam shots and top-of-the-line cuisine and elixirs.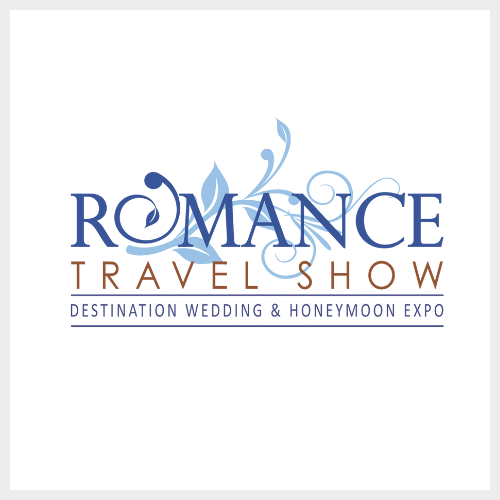 ---
Ottawa Romance Travel Show: Tues Feb 7, 2023 5:30 pm – 9:00 pm
Toronto Romance Travel Show: Wed Feb 8, 2023 5:30 pm – 9:00 pm
Vancouver Romance Travel Show: Mon Feb 13, 2023 5:30 pm – 9:00 pm
Edmonton Romance Travel Show: Wed Feb 15, 2023 5:30 pm – 9:00 pm
Calgary Romance Travel Show: Thur Feb 16th, 2023 5:30 pm – 9:00 pm
Hamilton Romance Travel Show: Thur Mar 23, 2023 5:30 pm – 9:00 pm
You're invited to The Romance Travel Show: Canada's largest destination wedding and honeymoon expo! Meet with travel suppliers from around the world in a trade-show format followed by an informative presentation on how to plan the perfect destination wedding and honeymoon.
Tickets and information are available at:
www.romancetravelshow.com
info@romancetravelshow.com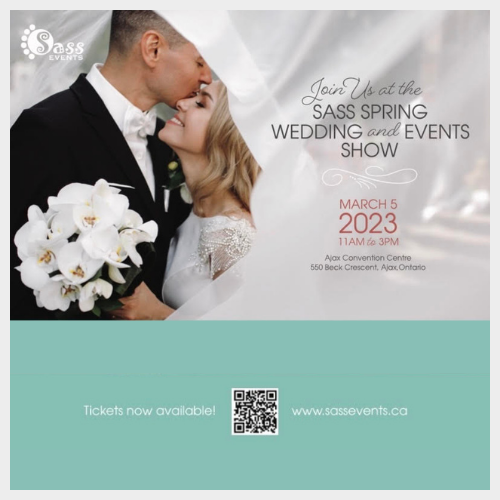 Date: Sunday March, 5
---
Sunday March 5, 2023, 11am-3pm at Ajax Convention Centre
Please join us for the Sass Spring Wedding & Events show on Sunday March 5, 2023 at Ajax Convention Centre (550 Beck Crescent Ajax)
A free lux swag bag will be offered to first 300 guests.
Free onsite jewelry cleaning for all guests
Enjoy interactive displays, samples, live music and more!
For details please visit www.sassevents.ca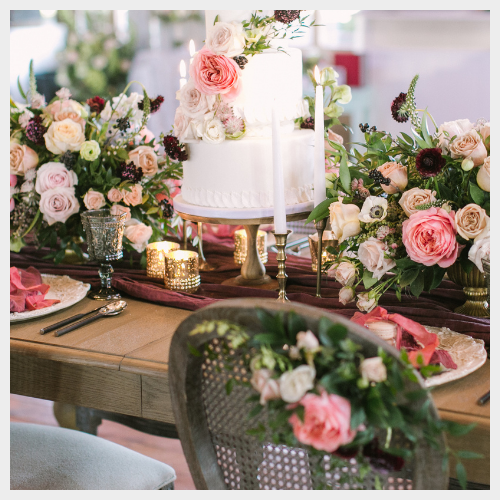 Date: March 25th & 26th, 2023
---
Saturday 25th+ Sunday March 26th, 2023 at RAVINE VINEYARD 1366 YORK ROAD, ST. DAVIDS, NOTL
The First Look was created for couples seeking inspiration to plan a wedding that is personal, sophisticated and on-trend. They place equal emphasis on both luxury and the comfortable details that are personal to them as a couple.
They are looking for a comprehensive guide to the best vendors serving Southern Ontario and have high expectations for the quality of those services. The First Look show was created with this in mind. Its unique design allows attendees to have a one-of-a-kind, inspirational experience and its intimate format encourages them to make meaningful connections with the best vendors in the wedding industry.