Gregory and Sean knew that when it came to the big bachelor party celebration, they wanted to do it together. Gregory says, "We loved the idea of a shared party for a number of reasons; the first reason is that we have already made the commitment of being together – so why should we have a 'last bash' with separate events and the silliness that comes with a big night out? The days of leaving your partner at home while you go party with the crew are over. There is a new dawn of bachelor and bachelorette parties and it's all about the love. The second reason is that it is important to recognize all those loved ones who got you and your partner to the next life chapter and lead up to the wedding. Think of it as an appreciation event – time to celebrate the support you have received and recognize those who made it all possible."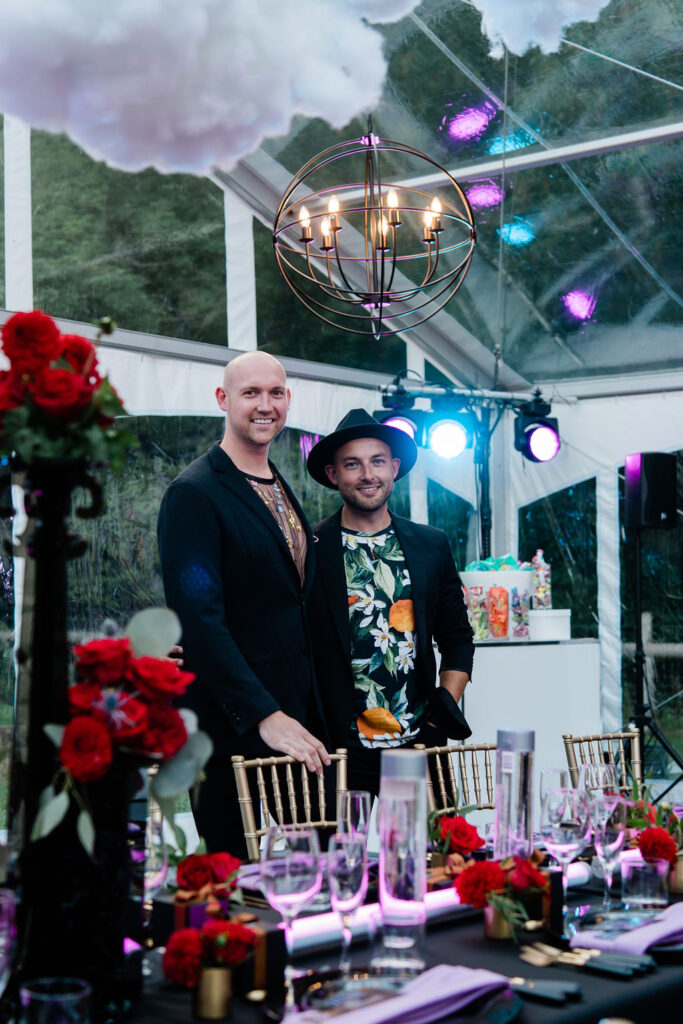 So what does it take to create the perfect bachelor party? Here are a few ideas from Gregory:
On arrival, welcome guests with a great cocktail to set the tone of the evening.
Have surprise experiences not only for the guests of honour, but for all the attendees – these are shared moments and should be exciting for everyone! This could be live entertainment, décor reveals or unique food stations.
Give thanks. Whether someone is hosting for you, or you are planning your bachelor party yourself, make sure the group knows how much they mean to you and your partner. This could be a small gift, a handwritten note or a speech to the group – recommended earlier in the evening!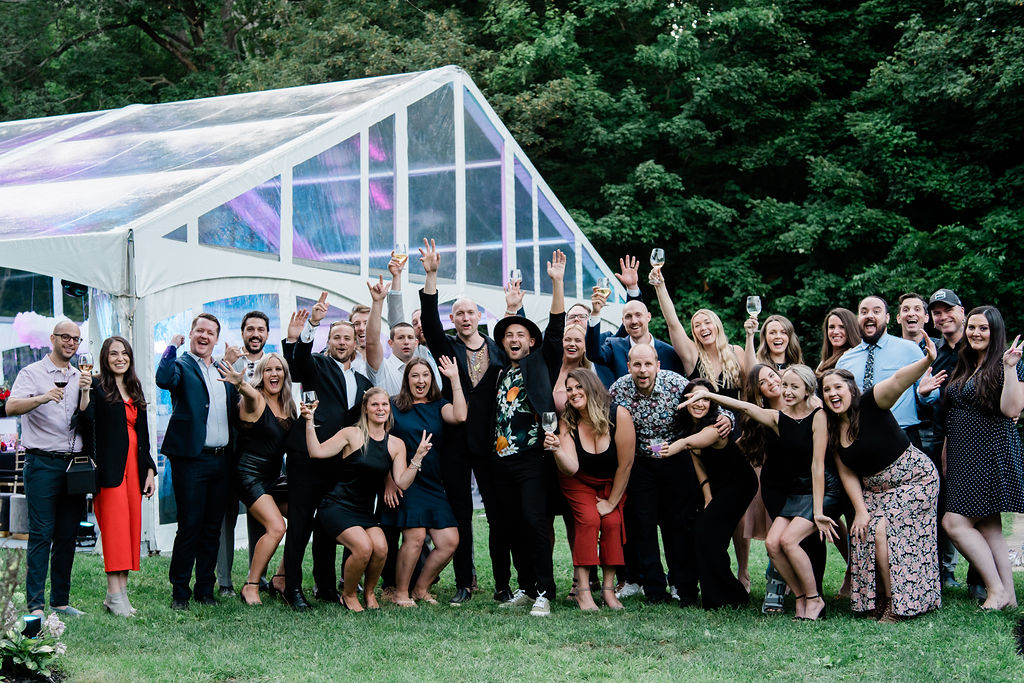 Sean says one of the best moments of the night was when all 30 guests popped mini bottles of Moet champagne at the same time – the corks flew everywhere! "It was definite not a stuffy, seated dinner!"
Read this story and more in the Spring 2022 issue of Today's Bride.
Floral & event designer: Anna McCusker & Company 
Photography: Lisa Marie Photography
Tenting & rentals: Special Event Rentals
Décor rentals: Forget Me Not Flowers
Catering: fig&lemon
Monogrammed guest favours: Coach
Audio/visual: Soundbox Productions