Maybe there is something to be said about eating tiny cucumber sandwiches in your grandmother's living room while related onlookers "ooh" and "ahh" as you open gifts covered in colourful ribbons and bows (that will be turned into a bow bouquet or possibly a bow bra at your more risqué showers). That's a classic wedding shower and there's nothing wrong with it – except it may not be for you.
If tradition isn't your thing, or maybe you're just interested in stepping outside the box, there are new ways to celebrate. Have a discussion with your wedding party (who probably know you well enough to plan something appropriate, anyway) and express how you're feeling about these celebrations. Remember that showers are thrown in honour of the soon-to-be-wed, so being gracious should be top of mind – but it doesn't hurt to express your wants and needs.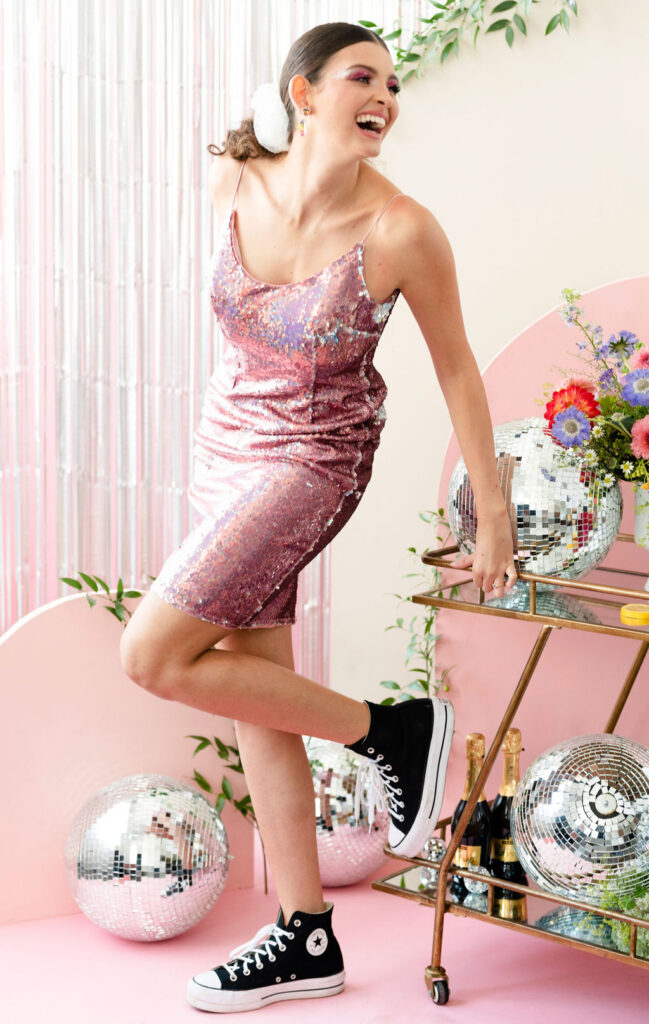 Some people, for example, don't enjoy being the centre of attention. Have you ever opened gifts for an hour straight with the eyes of 40 people upon you? It can be nerve-wracking. Many people are opening gifts post-event. This gives you more time to socialize and enjoy the company of your loved ones. Plus, it allows you to appreciate the actual experience.
Go dressy: We haven't had much opportunity to wear formalwear in the last two years, so break out your sparkly dress and jewels, and go glam. Level up the party with champagne, hors d'oeuvres and pretty décor. You don't have to attend a fancy venue – go upscale in your own living room.
Go higher: Think rooftop celebration at a restaurant or hotel. A great view of your city surrounded by friends is pretty memorable.
Go co-ed: Guess what? Wedding showers aren't just for the ladies. Guys enjoy a good party, too, and want to celebrate just as much as anyone else. Don't leave anyone off the list who would like to come revel in all your pre-wedding glory.
Go early or late: Wedding showers don't have to take place at mid-afternoon on a Sunday. Have a breakfast or brunch celebration, or maybe an evening sit-down dinner.
Go cozy: Thinking of just having a few close friends, maybe as a shower/bachelorette combo? Adult slumber parties are actually fun and hilarious, especially in matching PJs. Get comfy and settle in for some bonding.
Don't forget to thank your hosts! A gift and personalized note to express your gratitude is a must! Consider hosting your own event to celebrate your wedding party.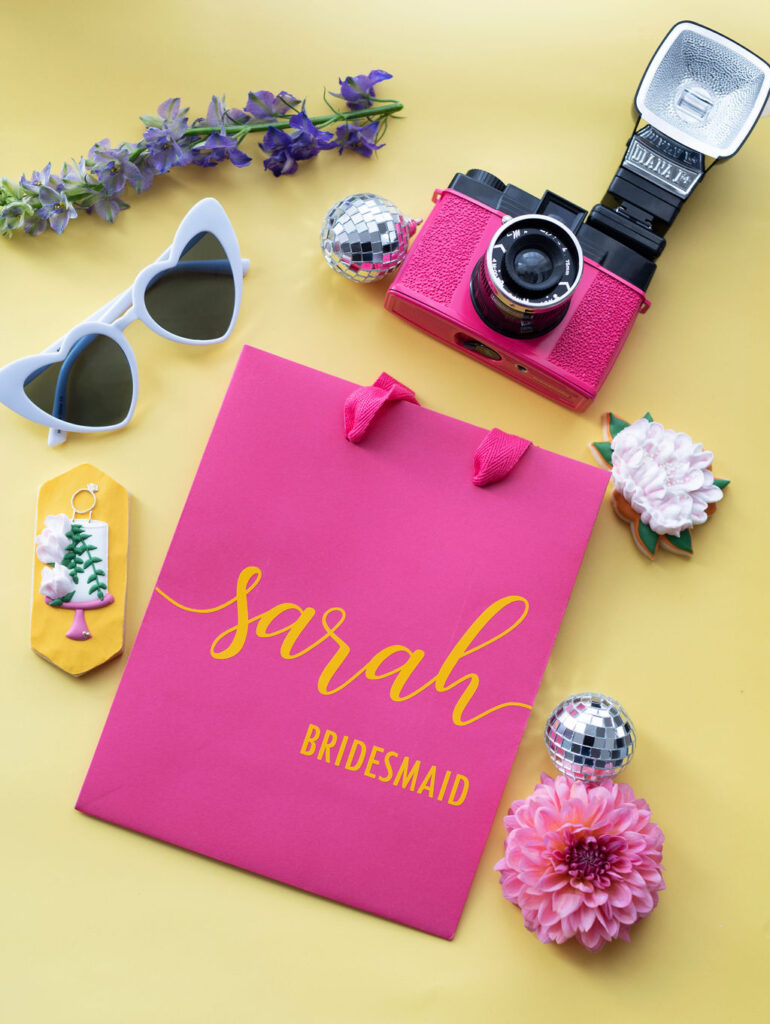 Concept & photography: Wreath & Rose Photography
Planning: Events by Sarah Megan
Hair & makeup: Allyssa Helm Beauty & Co.
Stationery: StatueRue 
Cake: Sugar Bush Cakery
Cookies: The Salty Sugar Cookie Co.
Florals: Flower Pie
Disco balls: Annie Lane Events & Decor
Rentals: Nayos
Dresses: The Fitz Roy, Julia Cork Bridal
Jewelry: The Loved One, Penwarden Jewellery
Model: Celia, B&M models