In case you missed it, here are some amazing tablescapes from last year's real weddings and shoots featured on Today's Bride. They are guaranteed to give you all the inspo needed to create some truly unique wedding décor. (Click the pics to see all the awesome details!)
1. Add some pop
If neutrals aren't your thing, then go big with colour! This décor is filled with hot pink orchids and we are here for it.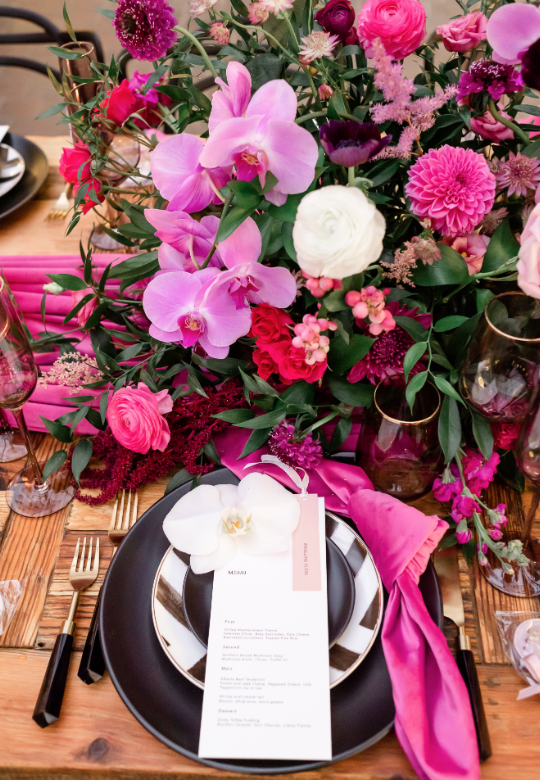 2. All the details
Sometimes, more is more. This tablescape features candles with unique holders, coloured glassware, pretty stationery and a single bloom at each placesetting.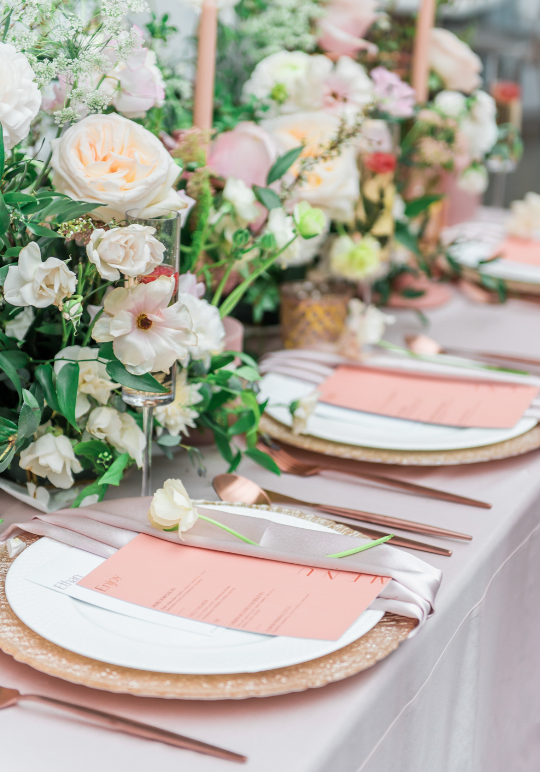 3. Go glam
This glamorous table is filled with opulent details, and the entire table is on a platform over a pool. You have to see it to believe it.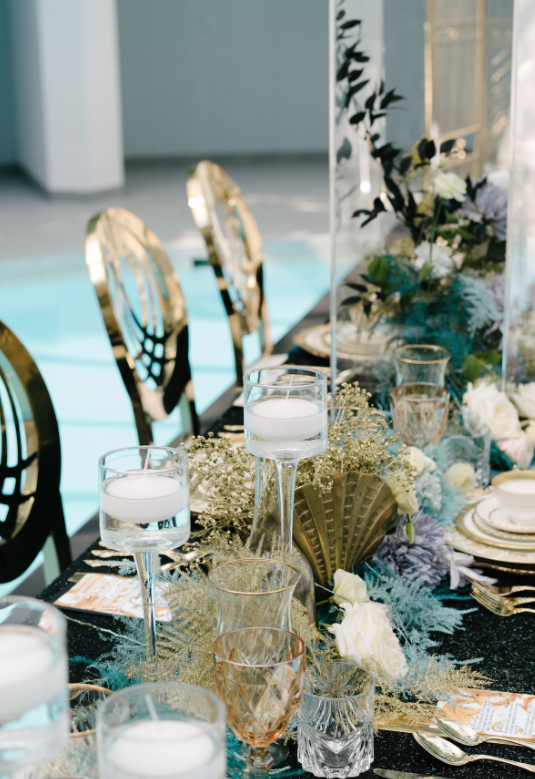 4. Stick with singles
We love these single-bloom vases, filled with a variety of florals. It's a simple, yet complex look for your wedding table.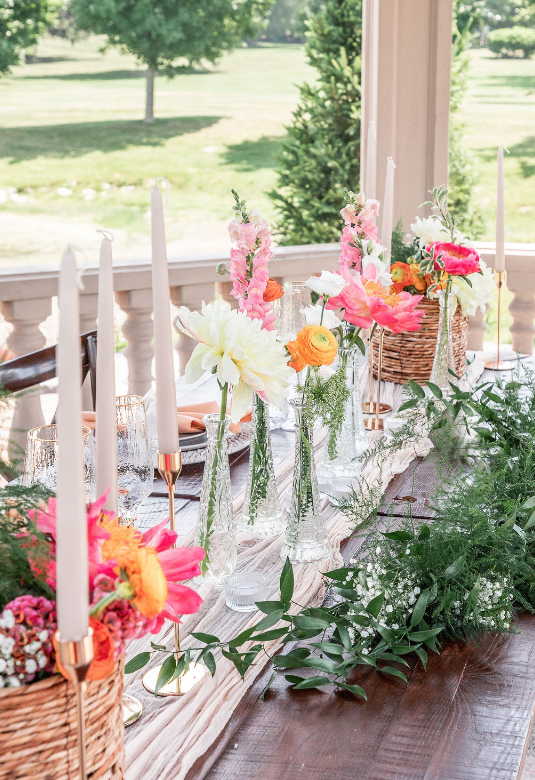 5. Sweet sweetheart
If you're on a budget (like all couples), go all-out on your sweetheart table, and go with simple décor for the remaining guest tables.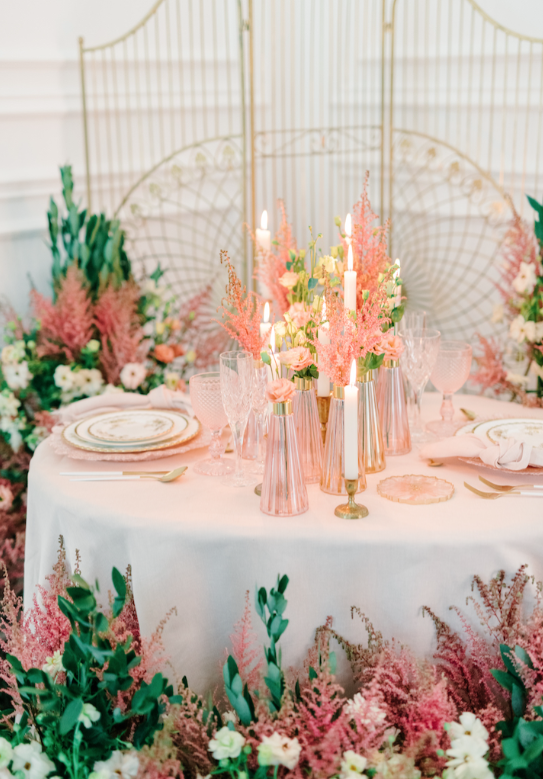 6. Brighten the day
This lavender-filled wedding is bright and cheery; it's perfect for an outdoor reception!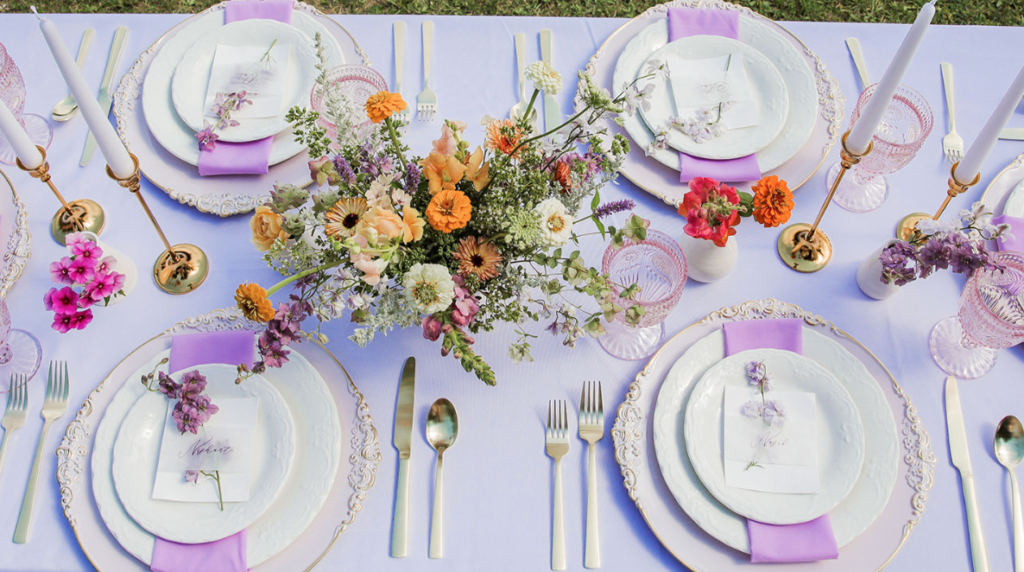 7. Stick with a classic
Black and white will never go out of style. It always looks elegant.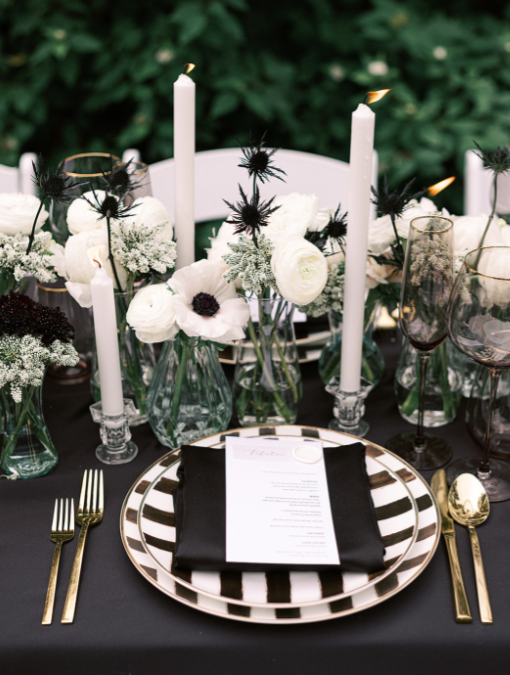 8. Pick the perfect plate
These lily of the valley plates bring all the spring vibes.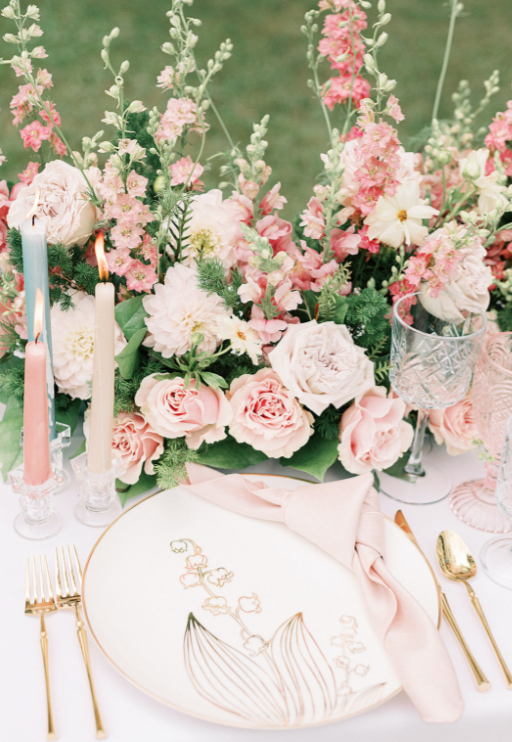 9. Add some fruit
Fresh fruit is nature's wedding décor; it is simple and beautiful. (Be sure your fruit isn't too ripe!)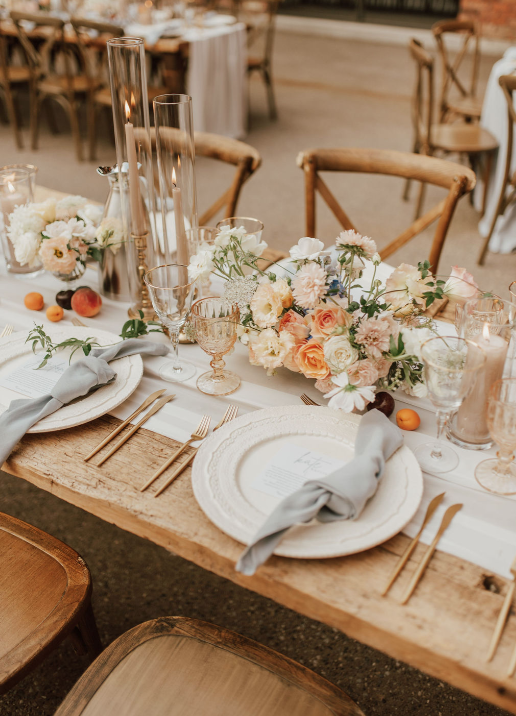 10. Fresh and clean
There's something intriguing about this simple set-up. It's crisp and clean, without too much clutter.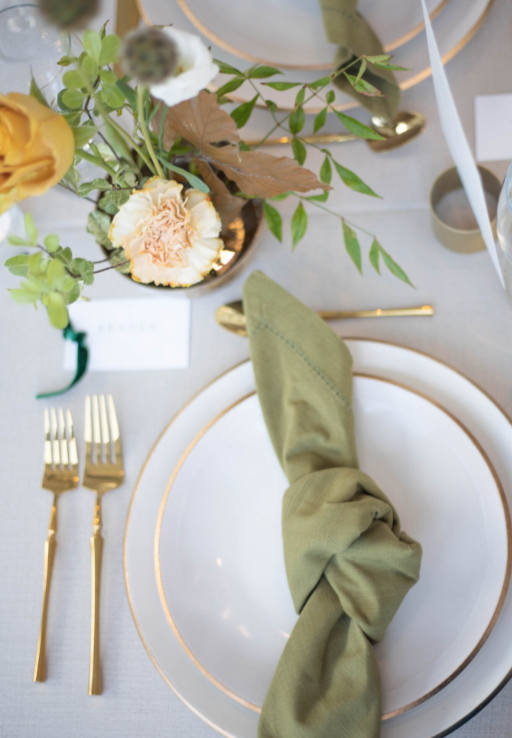 11. The taller the better
When it comes to centrepieces, going thin and tall is always a good choice. This way, guests aren't battling a bulky floral arrangement to make eye contact with one another.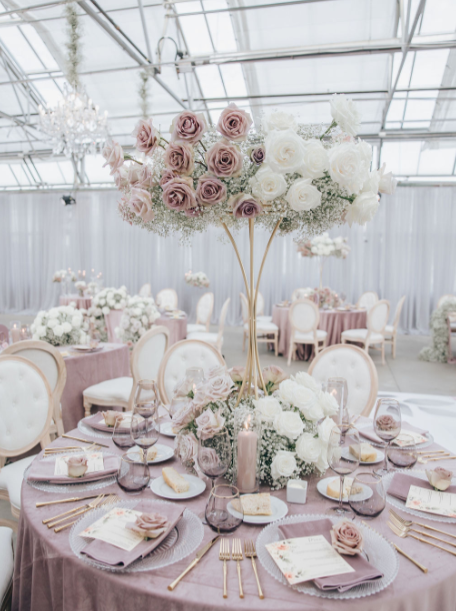 12. Light it up
This destination wedding décor is taken up a level with neon tube lighting snaking through the table.