Our style shoot tells a story of a gentle and calm love. Lavender is a very calming scent and apricots evoke a sense of summer, comfort and brightness. These colours and inspiration is woven throughout the shoot without it feeling overbearing. The central aspect of the shoot is to feel like you are walking into a place of love that feels calming.
Our story carries the values of wellness, sustainability and inclusivity. All the vendors that were on the shoot ground their work in one or more of these areas.
As the planner and designer, I have a background in therapy, so when I chose a place to shoot I wanted it to evoke a sense of calm and wellness. I chose the Vive Lavender Field as it is surrounded by greenery, lavender scent and in a quiet area.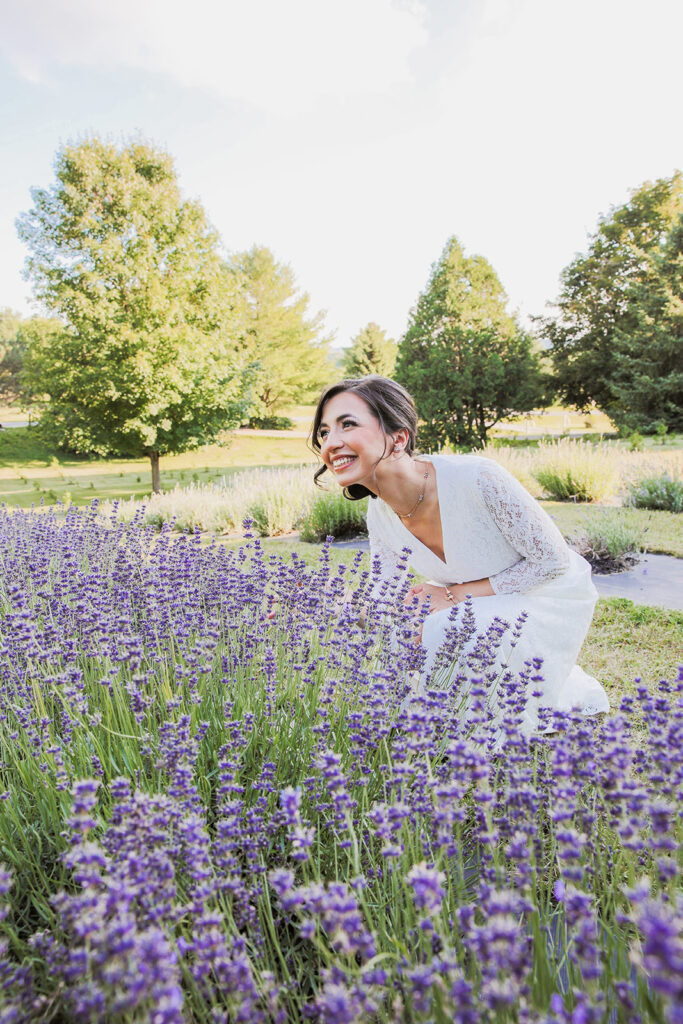 I incorporated aspects of sustainability as I purchased the white dress from The Brides Project TO, which is a company that provides a sustainable, socially conscious and budget friendly options for brides, and the proceeds go to cancer research. Many of the items and décor pieces were secondhand or offered by family and friends in order to reduce waste.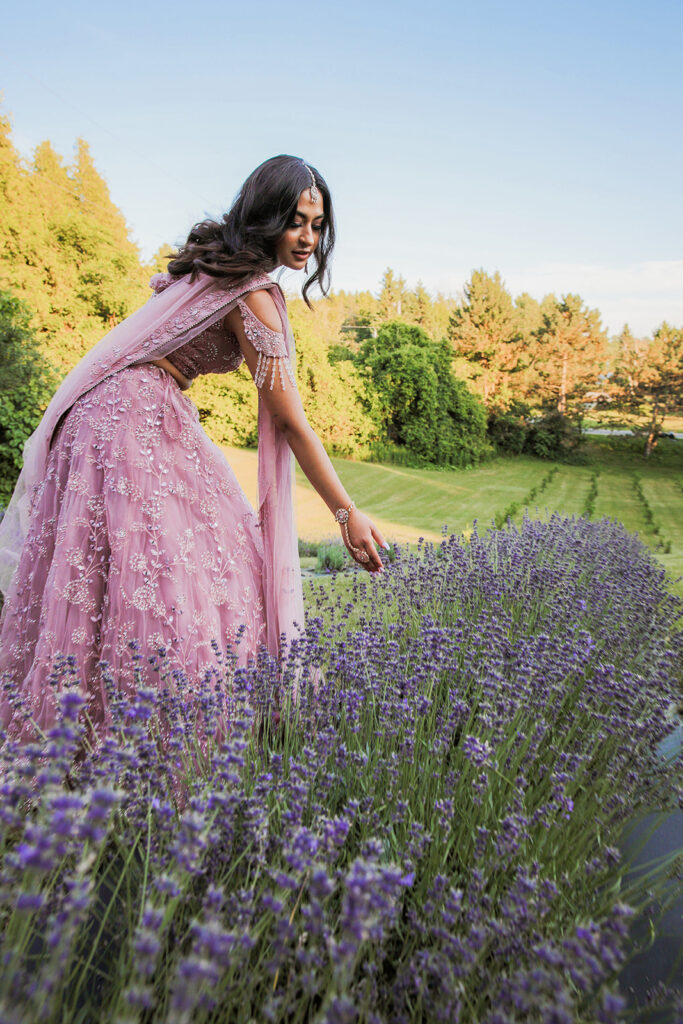 Inclusivity is at the heart of my work. It is important for me to have featured an Indian model in a lengha along with a western model in a traditional white dress. Being Indian myself I wanted to bring a part of my culture to the shoot.
–Remneek Kisana, Gentle Planner
Planning & Design: Gentle Planner
Venue: Vive Lavender Farm, Durham, Ontario
Photography: Bohemian Blooms
Florals: Field Notes
Stationery: KB Design Studio
Desserts: Baked & Brewed
Wedding gown: The Bridal Project
Hair: Livia Lepore, Event Styling
Makeup: Serene Beauty Studio
Models: Bhavnna, Lana Vernik
Check out this beautiful real wedding, filled with lavender.