Welcome to the journey of turning your dream wedding into a beautiful reality! In this guide, we'll delve into the crucial aspect of wedding planning: the timeline. A well-structured wedding planning timeline is not just a checklist; it's the secret sauce to a stress-free and memorable celebration. As we navigate through the details, you'll discover the profound importance of timing in orchestrating each element seamlessly. 
Imagine a symphony where every note is perfectly timed; that's the magic a well-crafted wedding planning timeline brings to your big day. So, let's embark on this adventure together, setting the tone for a smooth and enjoyable wedding planning experience. Get ready to turn your vision into a masterpiece!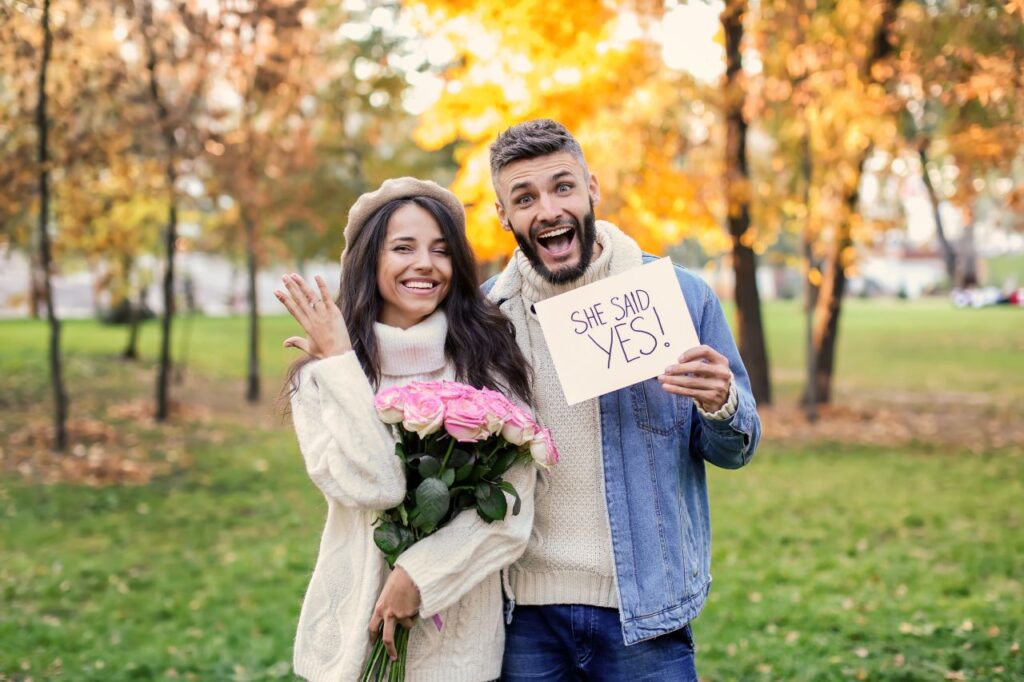 12 Months Before the Wedding
Announce the Engagement
The first step is sharing the joy by announcing your engagement in a style as unique as your love story. Let your personalities shine! Whether it's an intimate gathering, a big blowout party, or a simple social media or text message, cherish the moment and let the excitement mark the beginning of a beautiful chapter.
Set a Budget and Define Priorities
Money talk can be tricky, but fear not! Crafting a budget is the cornerstone of stress-free wedding planning. Take a collaborative approach, aligning your dreams with financial realities. Prioritize elements that matter most to both of you. Whether it's the dream venue or capturing every candid moment, a clear budget sets the stage for a magical and financially sensible celebration.
Select a wedding date
Begin by considering special dates and seasons that hold sentimental value. Factor in weather, holidays, and personal schedules to find the perfect day that resonates with you and your partner.
Research and book the wedding venue
Your venue sets the stage for your magical day, so you'll want to tackle this to-do item early in the planning stages. Dive into detailed research on potential venues, considering capacity, ambiance, and amenities. Once you've found the one that steals your heart, don't hesitate to book early. Popular venues fill up fast, so secure your date well in advance.
Understand legal requirements
Navigating legalities may not be the most glamorous part of the wedding planning timeline, but it's crucial. Research the legal requirements for marriage in your chosen location. This may include obtaining a marriage licence, understanding residency rules, and any documentation needed. Tackling these early ensures a smooth path to "I do."
Create a guest list
Oh, the guest list…the one element of a wedding that can be the most challenging while planning. Begin with close family and friends, adding those who have played a pivotal role in your lives. Consider the size of your dream venue, balancing intimacy with the desire to share the joy with a broader circle. It's a thoughtful process, ensuring every seat is filled with those who matter most.
Shop for wedding attire
When shopping for your dream wedding dress, timing is key, so this is an essential item to have on your wedding planning timeline. If you plan to visit a local bridal boutique, we highly recommend starting your dress quest at least 12 months before your wedding day. Why, you ask? Well, most bridal boutiques require time to order your gown and make any necessary alterations. 
Typically, this process can take anywhere from 4 to 8 months. Starting your search at the one-year mark gives you ample time to explore various styles, visit different boutiques, and ensure your dream gown arrives well in advance without the stress of rush deliveries or extra charges.
If you're considering shopping online, remember that time frames can vary by brand, so do your research and plan accordingly. The dress of your dreams is out there, and with a bit of time on your side, you'll find it easily.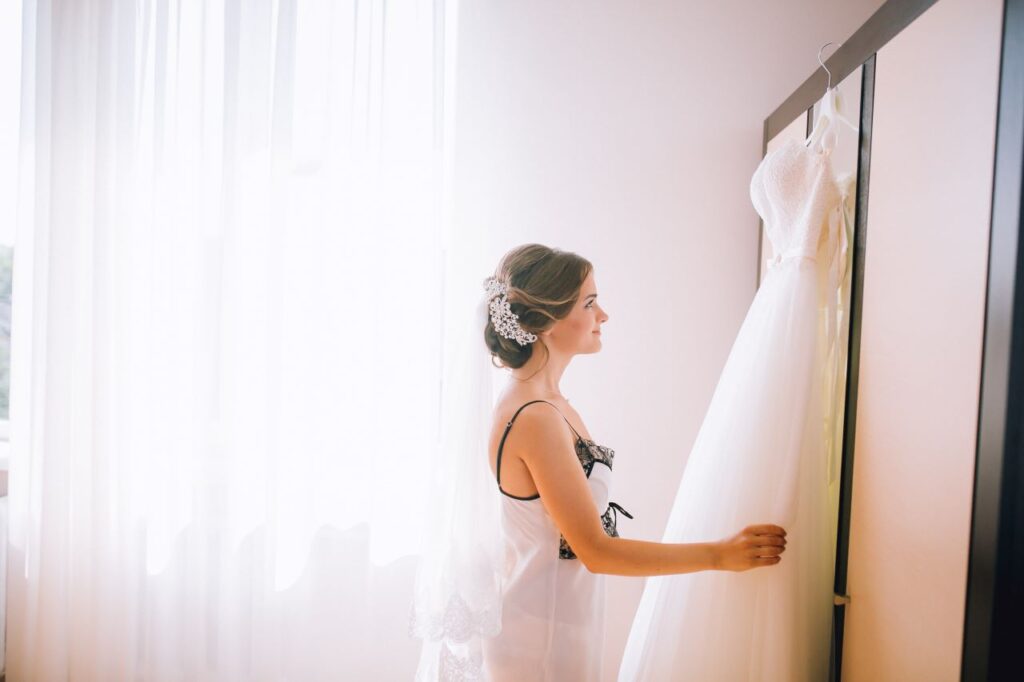 10-11 months Before
Book a photographer and videographer 
Capture the essence of your love story by locking in a talented photographer and videographer. Those candid moments and stolen glances should be frozen in time. Snapping up these pros early ensures your big day is immortalized just as you envision.
Secure a caterer and select a menu 
Prepare your taste buds for a culinary journey! Start scouting for a caterer who can turn your wedding feast into a gastronomic masterpiece. Whether it's a decadent buffet or a plated affair, locking in your caterer now will ensure your guests will savour every bite. Bon appétit!
Find a florist
Blossom into wedding planning bliss by choosing the floral maestro for your day. From the bouquet you'll hold to the table centrepieces that set the mood, your florist is the artist behind the scenes. Secure their talent early because the best ones are always in high demand.
6-7 Months Before
Order invitations and stationery
At the 6-7 months mark, it's time to think about designing your wedding invitations. From luxurious paper options to intricate details, craft an invitation suite that sets the tone for your celebration. 
Finalize the guest list
Finalizing your guest list is a crucial step in your wedding timeline. Take this time to review your initial list, make any necessary cuts or additions, and gather accurate contact information for each guest. It's essential for creating your wedding invitations, planning your seating arrangements, and ensuring that every special person in your life is included in your big day.
Choose your wedding party attire
Selecting your wedding party attire is an exciting part of the planning process. It's worth noting that ordering bridesmaid dresses can take up to 12 weeks, and alterations may be needed to ensure a perfect fit, which typically takes a few additional weeks. 
And, yes! For the groom and groomsmen, ordering in advance is essential, so it's a great idea that they shop early, too. While there may not be as many choices for groomsmen attire as there are bridesmaid dresses, suit styles, colours, shoes, and accessories still need to be selected. Each gentleman will have to get measured and tailored…so a few months before the wedding is needed. 
With the wedding 6-7 months away, this is an ideal timeframe to choose and order wedding attire, giving everyone ample time to make any necessary adjustments and ensure that everyone looks their best on your special day.
Plan Transportation 
If you're planning any special transportation for the wedding day, whether it's a limo, vintage car, a fun mode of transport, or even transportation for your guests, you must book it early.
Create and send save-the-dates
 Send out save-the-date cards to give your guests a heads-up on your wedding date. These cards should include the most important details about your wedding, including your names, date and location.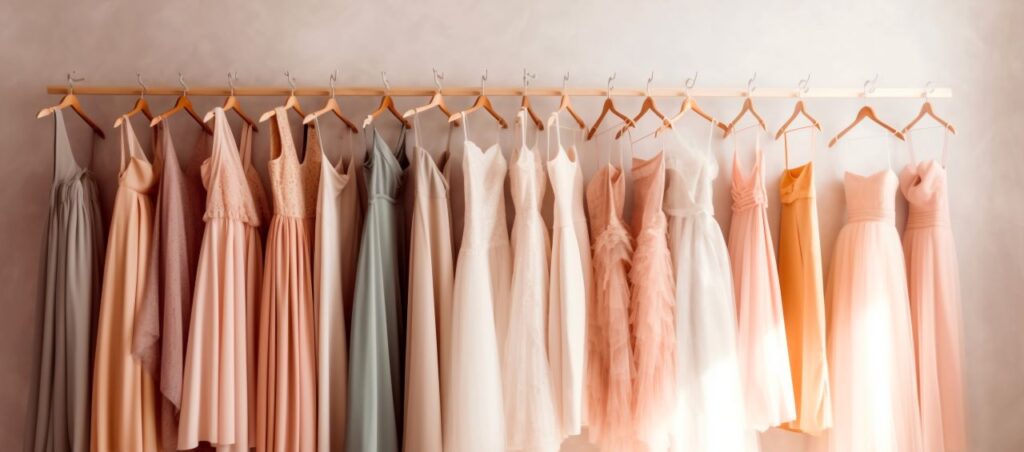 2-3 Months Before
Confirm RSVPs and finalizing guest count
As the big day approaches, ensure a smooth celebration by confirming RSVPs. Finalize your guest count to guarantee a seamless experience for everyone involved, and be sure to provide the final numbers to your wedding venue and suppliers. It's all about creating memories without any last-minute hiccups!
Coordinate with vendors for final details
To get the most out of your wedding planning timeline, the magic lies in the details! Coordinate with your vendors to iron out the final touches. From the floral arrangements to the music playlist, a quick check ensures that everything aligns perfectly with your vision for the day.
Finalize seating arrangements
Picture-perfect moments begin with thoughtful seating arrangements. Take the time to ensure your guests are comfortably situated. Whether it's an intimate gathering or a grand affair, a well-planned seating chart sets the stage for a memorable celebration.
1 Month Before
Confirm all vendor details and deliveries
Take the time to reconfirm all vendor details and delivery schedules. Ensuring everyone is on the same page ensures a seamless execution of your vision.
Finalize vows and speeches
In the rush of wedding preparations, don't forget the heartfelt moments. Take a breather to finalize your vows and speeches. This personal touch adds an emotional depth to the ceremony, making it uniquely yours.
1 Week Before
Confirm all details with vendors once more
With a week left, it's time for one final check-in. Reassure yourself by confirming all the intricate details with vendors. Clear communication now means less stress later, allowing you to savour every moment.
Rehearse the ceremony
Practice makes perfect, even for weddings. Gather your wedding party for a rehearsal. Familiarizing everyone with the ceremony flow ensures a smooth and flawless execution, leaving room for joy and celebration.
Wedding Day
Get ready and stay relaxed
Your wedding day is finally here, and the excitement is palpable! To ensure a smooth start, focus on getting ready calmly. From the hairstyle to the dress, savor each moment. Embrace the joy and let the nerves fade away, ensuring a stress-free beginning to your magical day.
Enjoy the ceremony and reception
The heart of your celebration lies in the ceremony and reception. Cherish the vows, revel in the applause, and dance the night away. Make memories that will last a lifetime. Your special day is a canvas; paint it with love, laughter, and the company of those who matter most.
Manage unexpected situations calmly
No celebration is without its surprises. Stay poised in the face of unexpected moments. Whether it's a wardrobe malfunction or a minor hiccup in the schedule, approach it with a sense of humour. Your ability to handle the unexpected calmly will only add to the uniqueness of your wedding tale.