Today's weddings have become more than just the exchange of vows and a big party afterward. They've become immersive experiences that encompass not only the big day itself but also an exciting array of pre and post-wedding parties that stretch far beyond the "I do's."
If you want to turn your wedding into a multi-event experience that brings family and friends together, you're in the right place. Today, we're unravelling a list of pre and post-wedding parties that will elevate your big day to higher levels. Whether you're drawn to the elegance of a bridesmaids' luncheon or the exuberance of a bachelorette bash, prepare to be inspired. 
Engagement party
One thing to remember when planning your pre and post-wedding parties is to be mindful of your guest list because anyone who gets an invite should also be invited to the wedding. 
That being said, one of the earliest pre-wedding parties to put on your calendar is the engagement party. Typically occurring a few months after the proposal, an engagement party is a great way to celebrate the moment your fiance popped the question. And the best thing about this type of celebration is that it can be hosted by anyone and be as grand or informal as you want. 
Restaurants, lounges, party rooms and banquet halls are all ideal venues for larger engagement parties. For more intimate gatherings, nothing could be sweeter than a backyard affair, either at your own home or that of a family member or friend. And with brunch, lunch and dinner parties all on the table, the options are truly endless.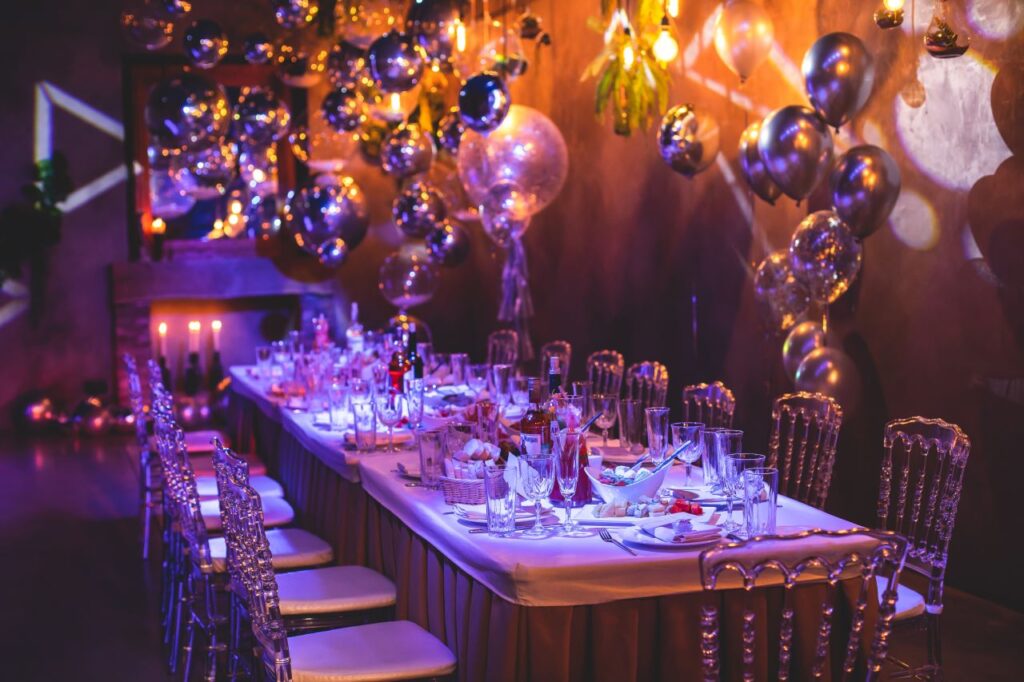 Wedding shower (or couples shower)
The bridal shower is typically a daytime gathering arranged by the bridal party or family that takes place a few months before the wedding to shower the bride with gifts. This celebration is frequently a luncheon, tea party, or light hors d'oeuvres social and has traditionally been reserved only for women. 
This tradition dates back to medieval times when a father didn't approve of a marriage or refused to provide a dowry. The community would gather together to gift the bride with essential household items she would need. 
In today's modern times, the wedding shower has evolved to be a couple's shower with a co-ed guest list, with both engaged parties attending. This event often has a theme and fun games that revolve around the couple or married life.
Bridesmaids and groomsmen luncheon
The luncheons for the bridesmaids and groomsmen are often the first significant event of a wedding weekend, taking place in the afternoon the day before the ceremony. It's a time for the bride and her bridesmaids and the groom and his groomsmen to enjoy each other's company in a relaxed environment before all the craziness of the wedding day ensues. 
The mid-day activities typically occur on the same day, although they're generally hosted in different locations. The wedding party has traditionally planned and covered the cost of these luncheons, but given the numerous expenses they already have to pay for, many modern couples are choosing to cover the expense themselves. 
This is one of the pre-wedding parties that are still relatively new and not practiced by everyone. But the bridesmaid and groomsmen luncheon is an excellent way for the soon-to-be weds to enjoy their favourite people and extend the wedding celebrations without all their guests. 
Bachelorette and bachelor parties
Weddings celebrate the couple joining together in love and commitment, and the most anticipated of the pre-wedding parties are the bachelorette and bachelor parties which celebrate the individuals. So let's party!
These soirees symbolize a final fling of singledom, celebrated with a group of the bride and groom's closest friends. It can be anything from one fun night out on the town to a multi-day adventure.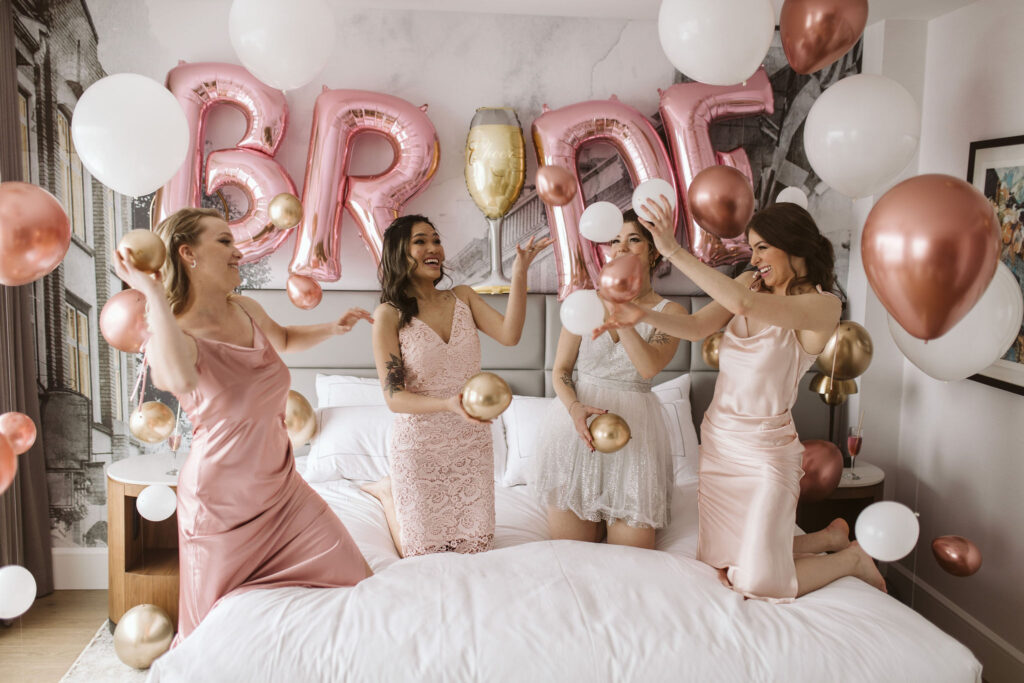 Rehearsal dinner for the bridal party
The final formal event before the wedding is the rehearsal dinner. As the name suggests, this dinner follows the ceremony rehearsal. The wedding party, immediate family, and anyone involved in the ceremony is often invited to the rehearsal dinner, but out-of-town guests may also receive an invitation. 
The rehearsal dinner is customarily hosted by the groom's parents, though the wedding couple also commonly hosts it themselves. Although there are many options for where to host a rehearsal dinner, private rooms at restaurants or in homes are the best choices.
Welcome party for the guests
The welcome party is a terrific way to kick off your big weekend if you and your partner expect many out-of-town guests. This activity brings your guests together to foster conversation and create a lively atmosphere. 
A simple backyard cookout, a private room at a neighbourhood restaurant, or a cocktail party at a hotel bar are all good options. This is the ideal occasion to catch up with distant relatives and friends.
Day after brunch
A brunch held the day after the wedding allows guests to say farewell following a weekend of celebration. This is also a great opportunity for out-of-town guests to say goodbye to family and friends. It's generally a fun and relaxed event that's held at a restaurant, banquet hall or at home, and many times is laid out as a buffet-style meal that combines breakfast and lunch items but can truly be any style you prefer.