Reception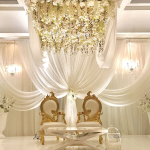 The internationally acclaimed Fantasyland Hotel, located in West Edmonton Mall, is a one-stop destination where imaginative decor, culinary expertise, and one-of-a-kind theme rooms join together to create a vividly unique guest experience. It has been listed as one of the top 10 most unique hotels in the world.
Visit www.flh.ca for more information.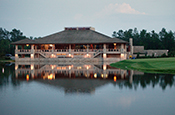 This exclusive stone, mahogany and cedar clubhouse with room for up to 200 guests is located on the grounds of a battlefield from the War of 1812. Surrounded by manicured greens and a stunning lake just off the outdoor terrace, the site offers indoor or outdoor seating and on-site ceremony options for up to 200 guests.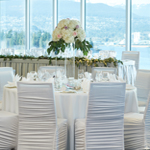 Award-winning, 5-star service and an unmatched waterfront setting, Pan Pacific Vancouver has earned a reputation for unforgettable wedding celebrations. Every love story is unique, as is the vision for your dream day. From exceptional menus to stunning indoor and outdoor spaces, our team of specialists will assist with every detail.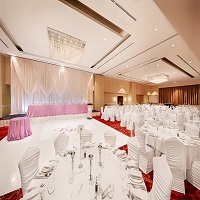 In the heart of downtown Vancouver, against a breathtaking backdrop of the Vancouver Harbour and North Shore Mountains, the Pinnacle Hotel Harbourfront is one of the city's most remarkable places to bring your wedding dreams to life. Inquire about your dream Wedding at vancouver.weddings@pinnaclehotels.ca or call 604-691-2780.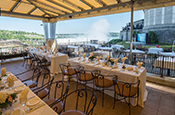 A historic facility located in the heart of Queen Victoria Park, the restaurant offers breathtaking views of the American Falls and features a spacious outdoor terrace, making it an ideal venue for summer wedding receptions for up to 200 guests.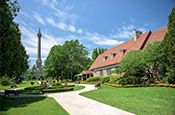 With a capacity of 130 people, this quaint and charming reception venue located on the grounds of Queenston Heights Park is perfect in any season, surrounded by spring blossoms, lush summer flower beds, vibrant fall foliage or sparkling in a Victorian-style winter setting.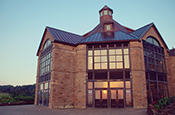 This newly renovated restaurant located in Table Rock Centre features floor to ceiling windows overlooking the Horseshoe Falls. This spectacular venue is sure to make an impression with your guests and makes the perfect venue for an unforgettable wedding reception for up to 200 people.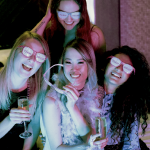 West Edmonton Mall is home to more than 800 stores and services including nine world-class attractions, two hotels, over 100 dining venues, the widest variety of one-of-a-kind retailers, and entertainment for all ages. With over 30 million visitors a year, West Edmonton Mall is one of the most visited tourist attractions in Canada.
Visit www.wem.ca for more information.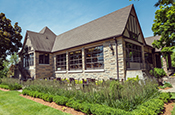 Located on the Niagara Parkway and overlooking the famous 18th hole at one of Canada's top-ranked public golf courses, Whirlpool Restaurant offers an intimate reception setting for up to 110 wedding guests at a fantastic value