A great wedding planner will help you develop the perfect décor for your wedding, including a gorgeous tablescape. But if you're doing it on your own, or want to weigh in on all the bits and pieces that are involved, here are some wedding tablescape tips you need to know.
Mix things up
When it comes to décor, mix up the textures, sizes, heights and colours – velvet, cotton or silk napkins, tablecloths or runners, mismatched plates, chargers and glassware, various heights of centrepieces and candles, and colours that complement each other well. Avoid all matchy-matchy everything to keep things interesting.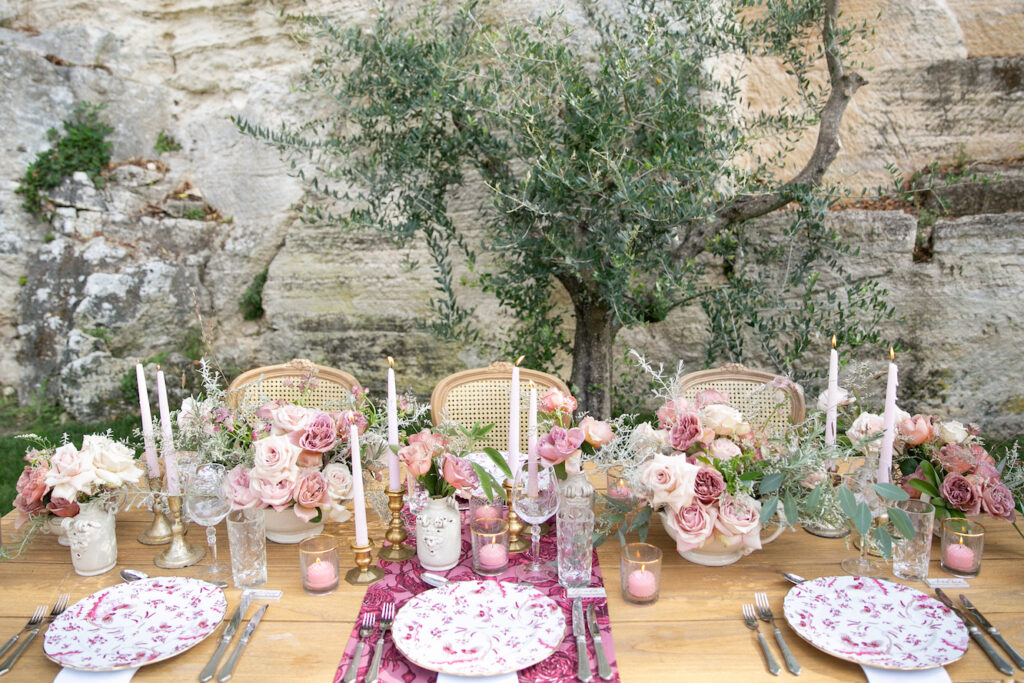 Customize the details
Personalized place cards (especially ones that guests can keep) are a thoughtful touch. Resin name cards are very popular and can later be used as home décor. Another great idea – and this one is a lot of work – is adding personal thank-you notes to each guest's place. You'll have to start months in advance, but guests will appreciate the gesture.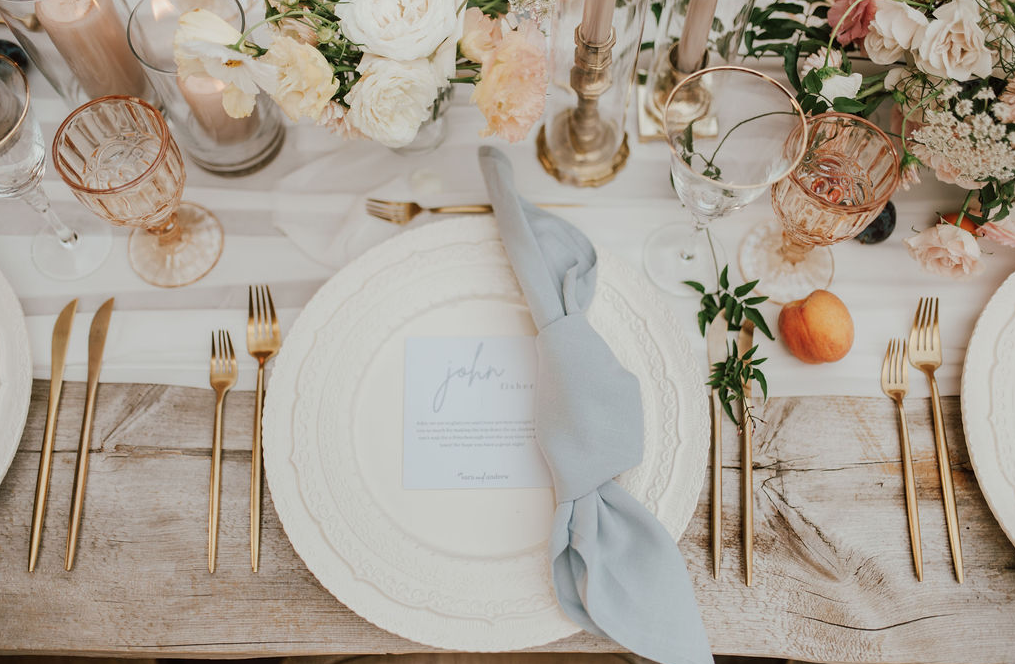 Keep guests comfy
Dinner should be an enjoyable experience for all your guests, so be sure they are comfortable. Overcrowding the table with too much décor can be irritating when guests are looking for a place to set their drink down and can find a spot. Also consider table conversation. A large, awkward centrepiece that hides guests from one another can be frustrating. Opt for very low or very tall arrangements so your friends and family are able to interact with one another.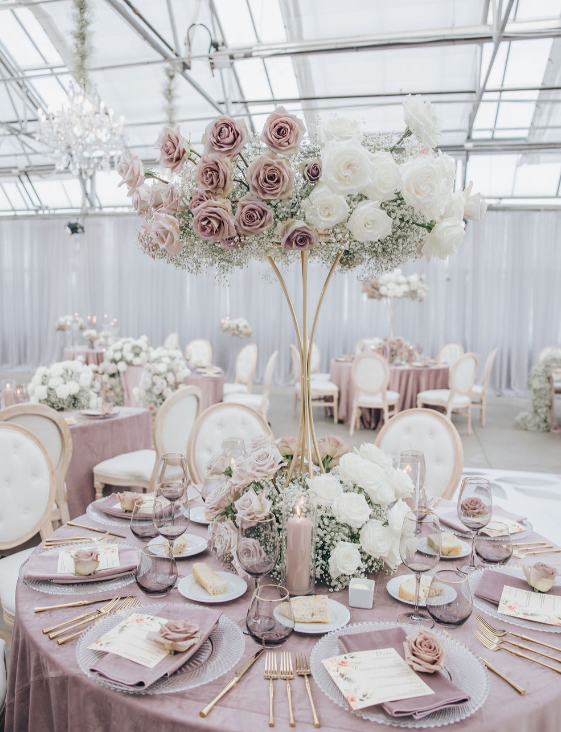 Be informative
People like to plan ahead and know what's coming. Include a menu on the table (including any info on late-night snacks) and, if possible, a program of the evening's events, with names of the wedding party. You can also include special shout-outs in the program, like birthdays or out-of-town guests.
Consider your florals
Flowers make such a big impact on your wedding décor, so think about them carefully. If your tables don't have the room for large arrangements, try various bud vases with a variety of single blooms. The minimalism is pretty and charming. Also, be mindful of the scent! Lilacs or lilies can be overwhelming at a dinner table.
Don't forget the chairs
Pretty chair covers, with texture, patterns, bows or colour, will complete your perfect look. It might seem like a small detail, but the chairs will tie your room together.
Don't forget to read our Décor Guide.