We asked the wedding pros for their pet peeves when it comes to their couples. Here's what they had to say!
Invitations
Jordan Kentris, Owner & Creative Director
A Good Day
A common mistake is not giving enough time for creation of paper goods. We often get inquiries 1-2 months before the invitations are to be mailed, shortening the RSVP time and limiting the production and print methods we can design to. There are paper shortages and often times our materials come from the U.S., so timing is unpredictable.
Be very clear where you're willing to invest in your stationery budget and where you aren't. The possibilities are endless, but as an invitation suite becomes more elaborate, cost and timing implications are a result.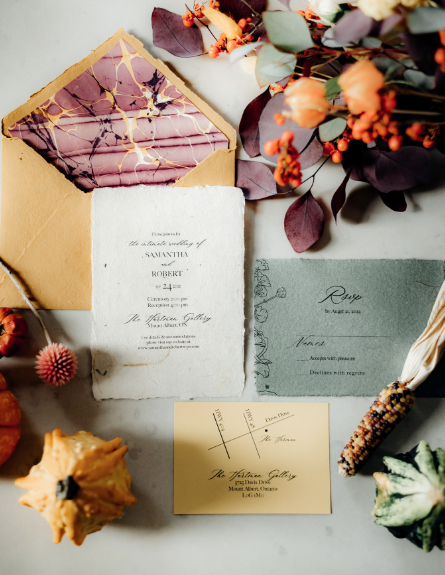 Planning
Tracey Manailescu, Vice President
Tracey M Events
The wedding industry in Canada consists of a really great group of people who take great pride in their businesses. It's frustrating when couples don't trust us and the other wedding professionals that they hired to do their jobs.
We take our profession very seriously, and we will do whatever it takes to make your day run smoothly. As wedding planners, the only contract that we sign is with you, the couple. This means that we always have your best interests at heart.
Find a wedding pro that fits your budget, personalities and style.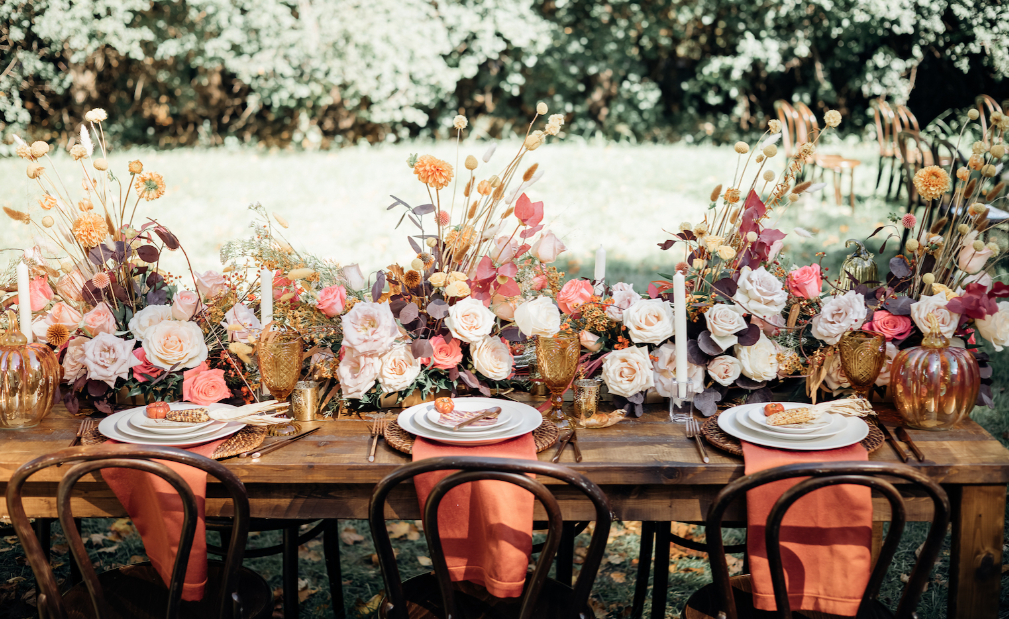 Photography
Tyler Tang, Photographer and Co-Owner
Palm Tree Studio
I find sometimes people don't take advantage of having engagement sessions – just thinking that some nice photos that your friend took with your phone are good enough. That is so wrong! The engagement session is not only to take some nice photos of the couple, it is more to celebrate your relationship, and get to know each other (photographer and the couple). It is the time to know the photographer's personality and the shooting style, so on the day you won't be too nervous in front of cameras. Also, the photographer can know you better after the engagement session. Each couple is so different. The photographer needs to understand how you react in front of the camera, too. Plus, we can talk and discuss any concerns.
This really helps photographers to be prepared for the wedding day, and to minimize any awkwardness throughout the day.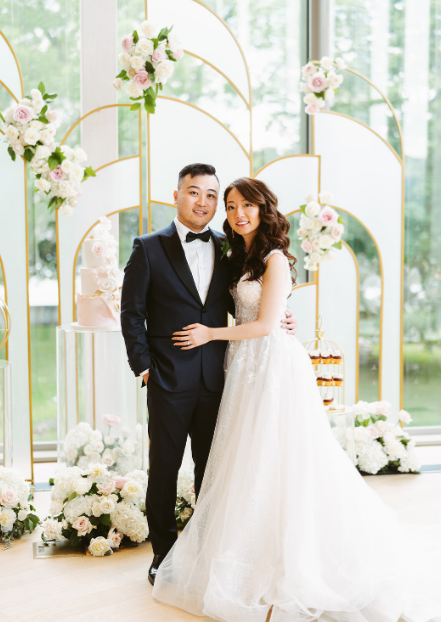 Flowers
Jennifer Harvey, Wedding Consultant and Designer
Gatto Flowers
I think the number one thing that drives many of us in the floral industry crazy and disappoints us the most is when couples come in with the expectation that flowers shouldn't cost as much as they do – that we somehow can do things cheaper if the couples (or their parents) yell at us or threaten us. Unfortunately, I have sat across the desk from many couples and their families and instead of saying, "Here is a budget we would like to work within" or, "Can you help us come up with ideas to create this look but in our budget?" clients will say, "What discounts are you giving me?" or, " We could buy that at the grocery store and do it ourselves for way cheaper."
I love working in this industry but it's disheartening when this mentality is brought into a meeting before I even have a chance to explain why flowers cost what they do or that we work with all budgets. The same energy and talent of our designers and company will go into a wedding that is $500 or $50,000.
Flowers are grown by someone, shipped by someone, cleaned by someone and designed by someone. There is time, supplies, water and so much more that goes into each and every bloom that is created for couples on their wedding day. Consultations and prep to make the vision come to life all takes time and every single one of these steps costs something. To come to the consultation with the expectation that anyone can design the million-dollar weddings you see on Pinterest is like going into a 4-star restaurant and telling the chef who has spent a lifetime of training to prepare for the moment you sit and eat at their table that you could just go to a grocery store and whip it up for less and better is absurd.
Another thing that drives me around the bend is when couples bring in pictures from Pinterest and insist that they want the colour of flowers shown in the pictures. When I try to explain that the photographer has edited these pictures and that colour doesn't exist in real life or for that particular flower, they get very upset with me.
Finally, when couples come in insisting they have this particular flower for their wedding, but it's out of season and I cannot get it locally. I give them alternatives, but time and time again I will get the heat that I can't control the climate we live in and somehow I am at fault that I cannot grow their favourite flower at the time they specify, in the colour they specify, for the price they specify! Oh if only I had those powers!
Get more wedding planning advice from the pros.