Lynzie Kent, founder of Mad Bash Group, has designed just about every kind of event, with hundreds of weddings under her belt. She knows décor inside and out. She answered a few questions about where to begin when it comes to your wedding décor.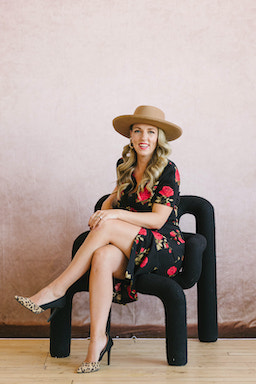 Some couples are completely lost when it comes to deciding on their wedding décor. What is the easiest way to start? Where do they begin?
A lot of people feel disconnected to design/décor but ultimately each of us is making design and aesthetic decisions every day by choosing what we wear, how we present ourselves visually, how we decorate our homes, where we shop. I always think that paying attention to what you gravitate towards when it comes to fashion and interior design is a great place to start when trying to learn what your wedding style might look like. Another place that couples can start is by browsing wedding content on platforms like Pinterest and Instagram to open up a conversation about what aesthetically resonates with them as a couple – understanding how different rooms and set-ups make you feel and what message they send to you helps you define what you want and don't want in your overall design.
What décor items do couples often forget?
One thing I really want to drive home to couples is that décor is literally not required for a wedding – it's the fun part and it should be the part that is approached with playfulness and openness. You don't need any of it and therefore if you forget something, it isn't worth stressing over because it won't affect the outcome of the day in a crucial way. All that being said, when you invest in design and décor, you are investing in an immersive experience that will create visceral moments for your guests and leave a lasting impression of your day in their lives and in your own. One thing that I find couples forget is lighting! Lighting can make or break your experience because not only is it aesthetically important, but it immediately affects the mood and ambiance of the day. If you are going to the trouble of having a stunning set up, light it appropriately so it gets the attention it deserves!
How can couples be sure their personality comes through in their décor?
As wedding designers, our team always begins with the couple's love story. We take our design cues from their hobbies, favourite albums, travel experiences that mean a lot to the couple, proposal stories, and so much more. All of these key moments in relationships hold a visual story and so much of that visual story can be translated into a wedding design. Our biggest goal is to have guests walk into the room and ensure the wedding immediately represents the couple that is getting married and that the guests 'get it'. Staying away from trends that hold no personal connection to the couple is one way to ensure we're not including ideas "just because".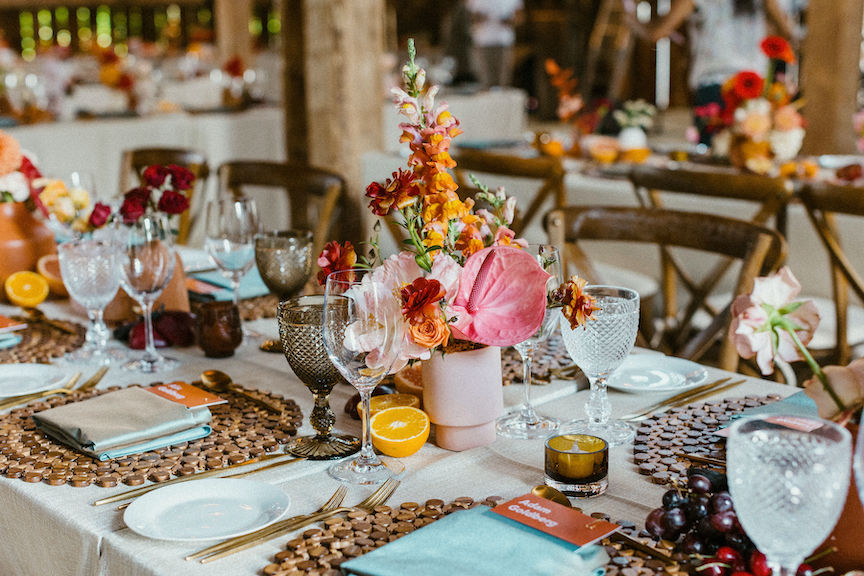 Are there any "do nots" when it comes to wedding décor these days? Or are there things that couples ask for that can be frustrating?
My philosophy is that a wedding is the opportunity to plan the party of your dreams so throw the rule book in the garbage. I don't care about any "Do Nots". The only thing I think couples should not do is anything that doesn't align with their values or anything that makes them feel icky or inauthentic – this goes beyond design.
I think that the most frustrating ask from couples is when they expect we can give them a particular aesthetic for less than its costs; I promise you we are scrappy and resourceful, but we aren't willing to devalue the hard work of vendors. Another thing that can be frustrating is when we are asked to replicate the work of other designers. Copying other designer's work is a bit taboo and it's best to use images as inspiration, but to find your own spin on a look. Lastly, being flexible with floral varieties is something that all planners, florists and designers appreciate because we can't expect the earth to grow flowers if it's not their season!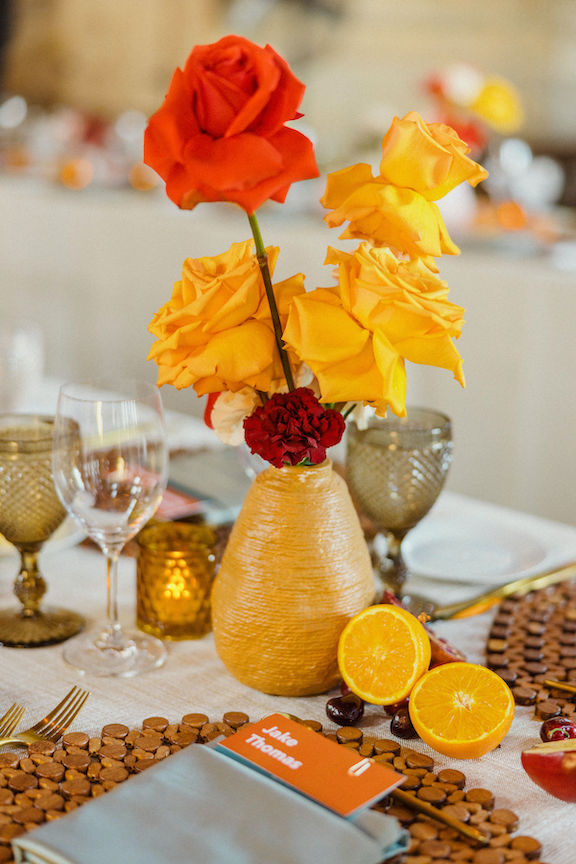 Do you recommend DIY projects, or should décor be left to the pros?
DIY is a really personal thing. I think it's a fantastic way to put your own stamp on your wedding look and I fully support couples who choose this route. It isn't always for everything though. My recommendation is that couples don't overwhelm themselves with too much DIY and bite off a few manageable chunks while leaving the rest to pros. I personally wish I took this advice 11 years ago when I got married because leading up to the wedding you have so much to deal with, let alone building all your own décor. I never recommend DIYing your flowers unless you are a florist and you own a proper floral cooler. These natural occurring beauties have a mind of their own and it's best they are handled by the pros!
If you could share a piece of advice you've learned over the years, what would it be?
Care less. Care less about what your friends did and what your parents say you should do. Care less about what is trending on Pinterest and Instagram. Care less about ticking all the items off a list. Hire excellent vendors, take their professional advice and make choices that really feel right to you and your partner. You are getting married, which means you are starting a marriage and you want to build that foundation on a low-stress, fun experience that feels empowering. Listening to your inner voice about your design choices is one of the small ways that you can empower yourself and each other. When planning your décor, do "you" in the most authentic way that you can.
Check out our Décor Guide for more inspiration!