Your wedding day is one of the most personal and intimate moments of your life and one you will be looking back on with fond memories. That's why choosing the right officiant should never be an after-thought. Find your wedding officiant early; don't wait until the last minute, but don't rush to make a decision, either. The connection you establish with your officiant will set the tone for your ceremony.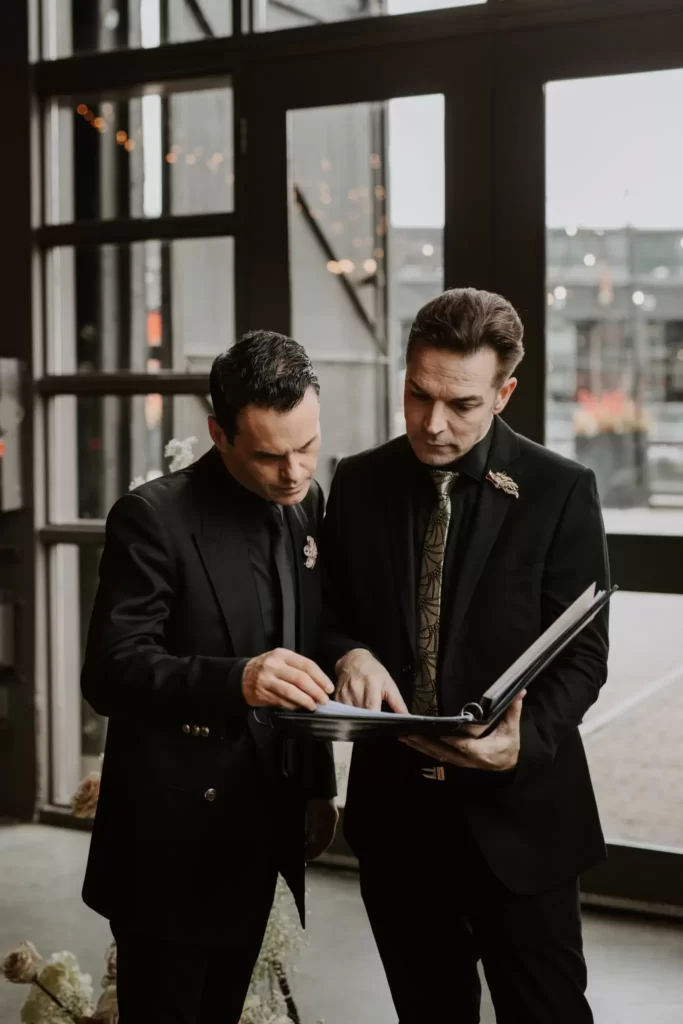 1. Compatibility 
If you consider the ceremony as the centrepiece of your celebration, then it's important to have an officiant who gives you good vibes – someone who can capture the essence of who you are and then authentically tell your story. Has your officiant shown interest in who you are as individuals and as a couple? Have they asked how you met, why you love each other, and where you see yourselves going as you build a future together? You should also be curious to know who your officiant is and whether or not they are the right person to narrate your nuptials.
2. Personality 
First impressions are everything. While your officiant is not going to pretend that you are long-time friends, you do want your guests to have a sense that you know who your officiant is and that they've taken the time to establish a relationship with you. Are you meeting your officiant for the first time on your wedding day or have you made it a priority to get to know them? Is your officiant friendly, approachable and easy to talk to? Do they come across as organized and knowledgeable? Do they know how to work a crowd?
3. Punctuality
Officiants are invited to perform wedding ceremonies in a variety of places and spaces. But whether it's in a church or chapel, on a beach or a boardwalk, in an indoor or outdoor setting, the wedding officiant should arrive early to familiarize themselves with the venue and its staff. Make sure your officiant has also made you a priority. Are they giving you the undivided time and attention you deserve or is their time spent checking their watches and adding to what may already be a stressful day?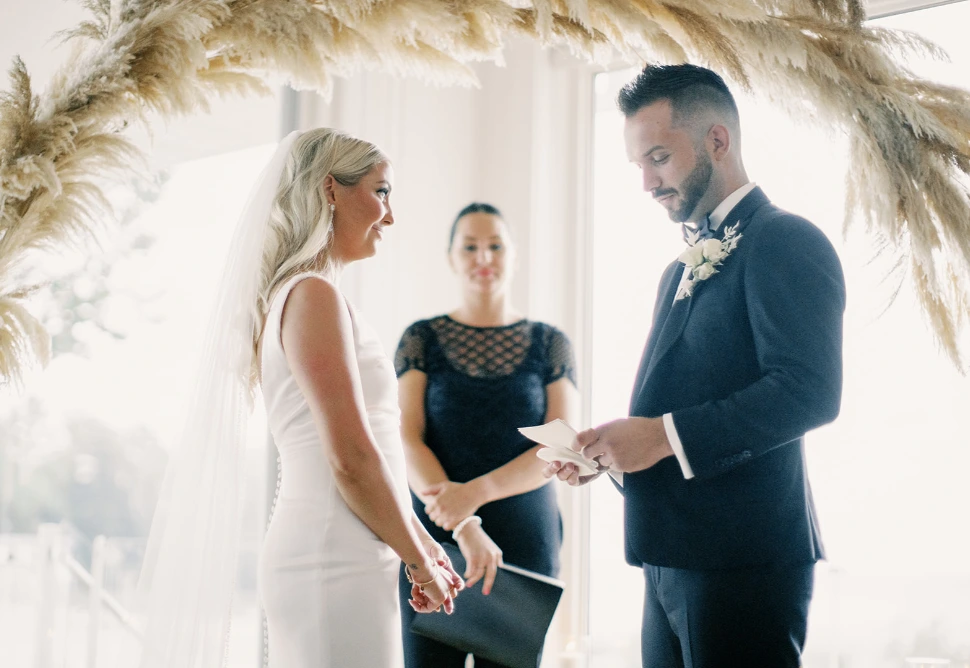 4. Flexibility 
A perfectly-planned wedding can still have its share of hiccups. Your officiant should be prepared to adapt to ever-changing itineraries. Can they go with the flow or are they set in their ways? Are they able to navigate unpredictable situations and mediate unexpected conflicts?
5. Originality 
Every couple has a unique story to tell, so make it personal. Your personalities, passions, and plans for the future should all be a part of your story. The Exchanging of Vows is your moment to really speak to one another and publicly share what's in your hearts. If you opt to write your own, your officiant should help you craft the perfect words and coach you in delivering the most important performance of your life.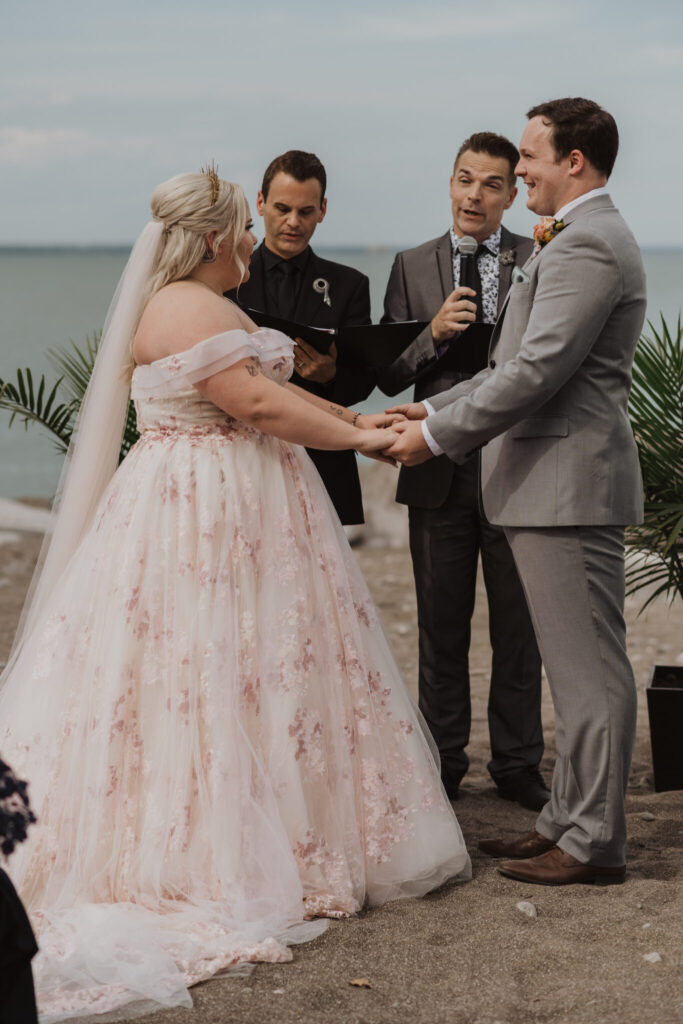 6. Credibility
Good officiants get good reviews, but great officiants get great reviews. Take time to browse your officiant's website, scroll through their social media and read what other couples are saying about their ceremonies and services. If couples are talking about them, then you definitely want them talking for you on the day of your wedding.
7. Affordability 
You get what you pay for, and you've already spent time and money securing a venue, deciding on a dress, and finding a florist, photographer, cake, and caterer. So, why go bargain hunting for an officiant? Gift yourselves the ceremony you deserve. Find an officiant who takes pride in crafting personalized, meaningful, entertaining, and unforgettable ceremonies and will help you tell the story of the journey to one of the biggest moments of your life.
7. Creativity 
Classic traditions are nice, but creating your own is even better. Your officiant can find creative ways to weave the rites and rituals that reflect your cultures, ethnic backgrounds, faith traditions, and interests into the wedding ceremony they are crafting.  Rings and "repeat after me" are not required if you have something more creative in mind.
–By Rev. Michael and Rev. Jason, The Marry Men
This story appeared in our Spring/Summer 2023 issue. Read more here!