An intimate wedding doesn't necessarily mean an elopement or a just-the-two-of-us kind of ceremony. This past year has defined "intimate" as an event with a smaller guest list, more personal touches and, often, more emotion. And just because it's a smaller event, it doesn't mean there are fewer details involved. An intimate wedding can be just as elaborate as a traditional celebration, just on a smaller scale. Here are a few great reasons to have an intimate wedding.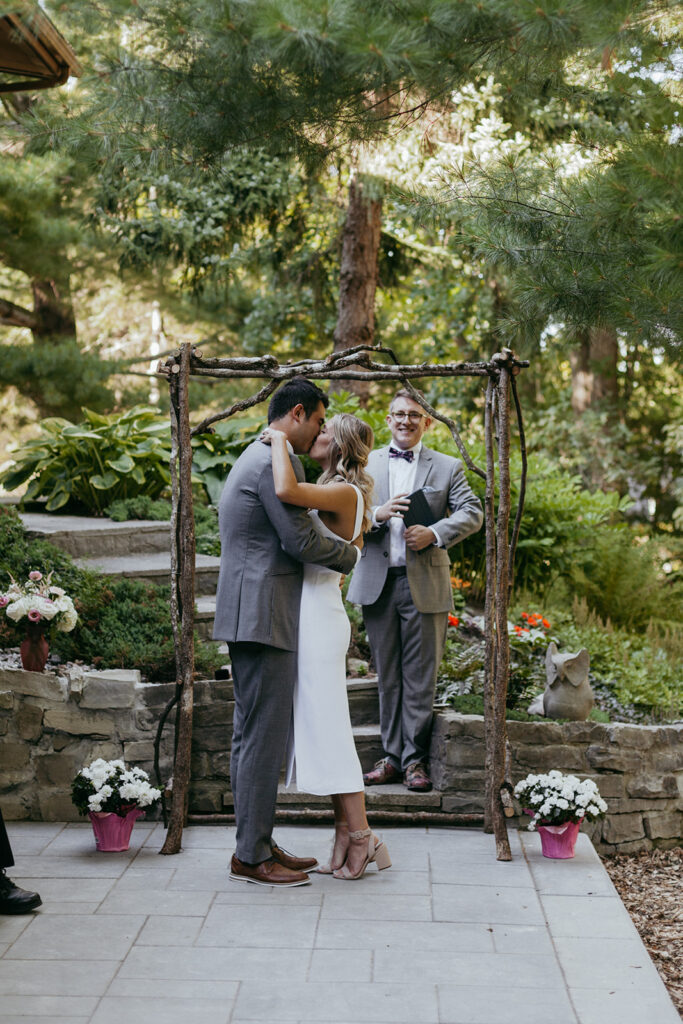 You can have them just about anywhere. Backyard? Air BnB? Golf course? Restaurant? Hotel? Beach? Forest? Library? The options are endless! The key is to keep the space appropriate for your number of guests. Don't squeeze everyone in too tight, but also a grand ballroom isn't the best idea. More importantly is the seating. Choose the right tables to keep your guests close together, so everyone can be a part of the conversation. Some people have trouble whittling down the guestlist. Want a helpful trick? Choose a venue with limited capacity and blame it on them!
Fewer people means more personal details. If you have the time, handwritten invitations are a nice touch, or handwritten thank-you notes at place settings. Personalized favours are also a great idea; think framed photos of your guests, monogrammed items like mugs, keychains, or water bottles, or handcrafted items that you've made yourself – like mittens or jam. A welcome cocktail created for each guest specifically, is also an above-and-beyond personal touch.
Destinations are easier to plan. Coordinating a destination wedding for 100 people is quite the undertaking. However, planning a trip for 20 or so guests seems more manageable. It's much easier than finding a date that works for dozens and dozens of guests. You can keep your event in Canada or opt for warmer climates. You can also choose a local adventure. Hike to a mountaintop with a few loved ones or rent a sailboat and say I do on the water.
Your budget is more flexible. Fewer guests may cut costs in some areas – meals and drinks being top of the list – and the money you save on certain items can be invested in others (florals, décor, higher-end food) to make your event truly unique and memorable for you and your guests. There is much more flexibility in budget with a smaller event and you can allocate where your wedding funds are spent.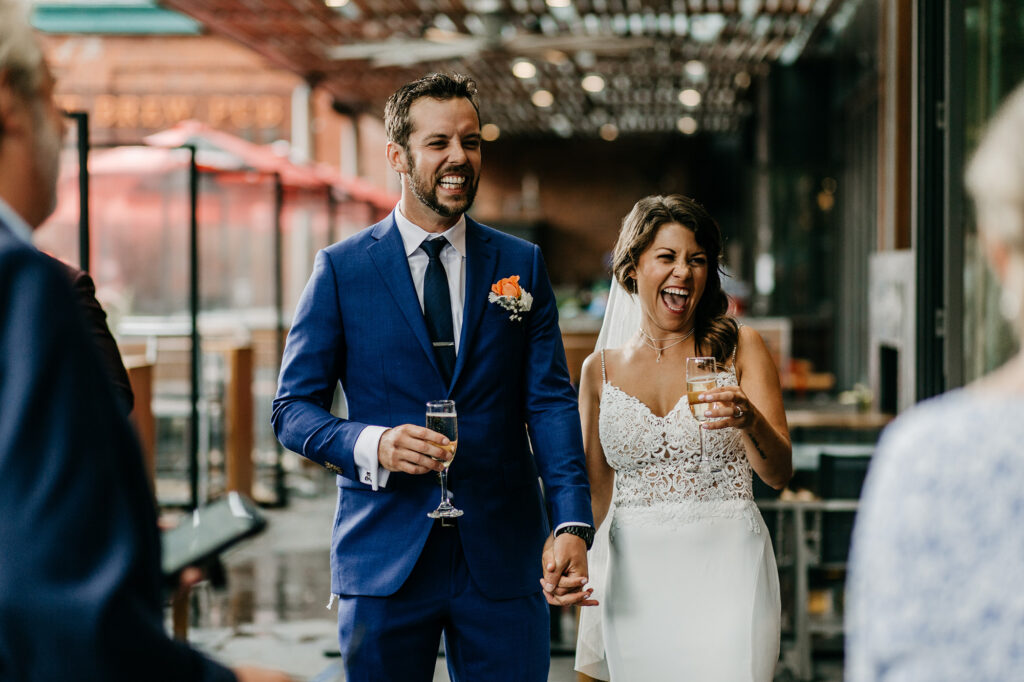 You get more face time with guests. Often, the newlyweds get mere minutes with their guests as they try to make their way around a massive venue. With a smaller wedding, you surround yourself with the very most important people in your life and will be able to interact with them on a truly personal level, creating lasting memories versus fleeting interactions.
It's easier to go eco-friendly. The earth will thank you for being conscious about excess waste. While it is getting easier and easier to plan an eco-friendly wedding at any size, smaller events do make it more achievable. Farm-to-table meals are a great place to starts, with delicious food sourced from local vendors.
Shy folks feel more comfortable. If you aren't a fan of the spotlight, an intimate wedding might be the way to go. The only eyes upon you will belong to your nearest and dearest, which may make it easier to give a toast or even say your vows. Those nerves should dissipate when you see nothing but familiar faces in the crowd.
Don't forget to read our Intimate Wedding Guide!