Planning on writing your own vows? It is harder than it sounds. Here are a few tips to get you going.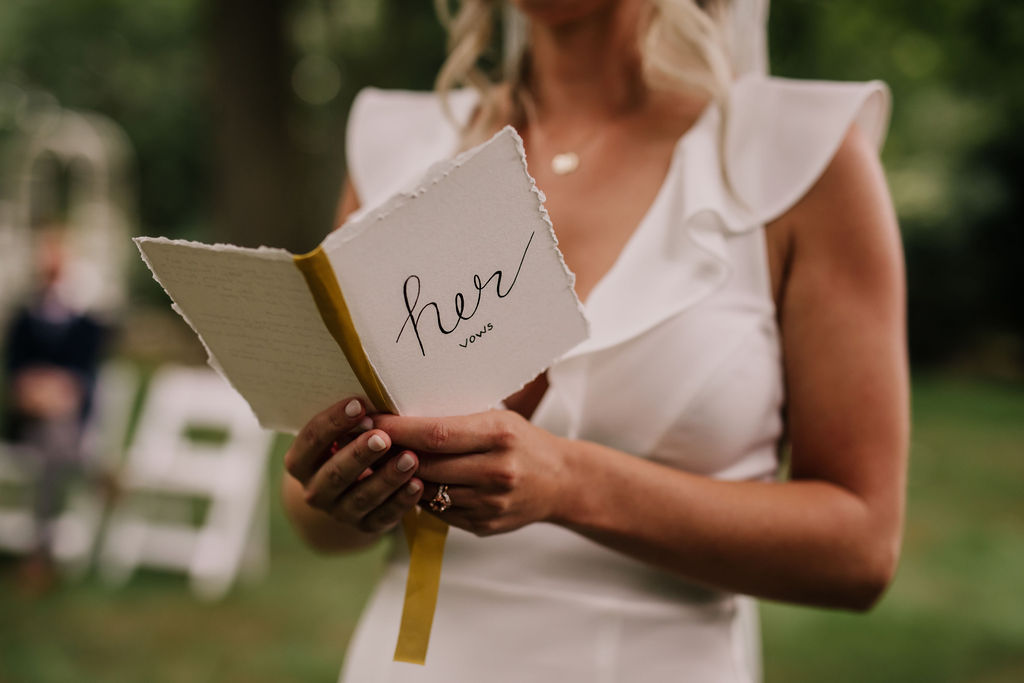 Keep it real. The best way to get your point across is to speak from the heart, use your own words and allow your personality to shine through.
Agree on the tone. Are you going for romantic? Funny? Spiritual? Discuss this with your partner. You don't want to pour your heart out while your partner does a stand-up routine.
Stick to what you know. If you aren't a poetic type of person, don't read a poem. If you're not a comedian, don't try to make jokes. Be yourself.
Keep it short. While you may want to gush on and on about your love, it's better to keep your vows somewhat brief.
Save anecdotes for your speech. You don't need to tell personal stories at the altar. Your vows are not a performance for your guests, they are promises to each other.
Practise out loud. When you have all your thoughts on paper, read them in front of the mirror. This way, you'll know if something doesn't feel quite right when said aloud.
Make copies of your vows to keep after the ceremony. You'll want to remember those words!