Your wedding day is a culmination of love, dreams, and personal style, and every detail matters when it comes to creating the perfect bridal look. And while the dress or outfit you wear will be one of your biggest decisions, the veil is just as important as it's considered an iconic bridal accessory.
With a myriad of veil styles to choose from, finding the one that complements your style and enhances your dress's beauty can be a delightful yet daunting task. From classic and understated to glamorous and embellished, each veil style has its unique charm. In this guide, we will explore different veil styles to help you understand which one is best for you.
The classic cathedral veil
If you've always dreamt of a fairy tale wedding and envisioned yourself gliding down the aisle in grand fashion, the classic cathedral veil is the perfect choice for you. This majestic veil is known for its length – 120" to be exact – it typically extends beyond the train of your gown for dramatic effect.
Made from delicate tulle, a cathedral veil can be plain or have decorative edging such as piping, ribbon and lace. Regal and refined, it pairs beautifully with formal ball gowns or cathedral-length dresses. As you walk down the aisle, the cathedral veil will create a breathtakingly romantic effect, making you feel like a true princess.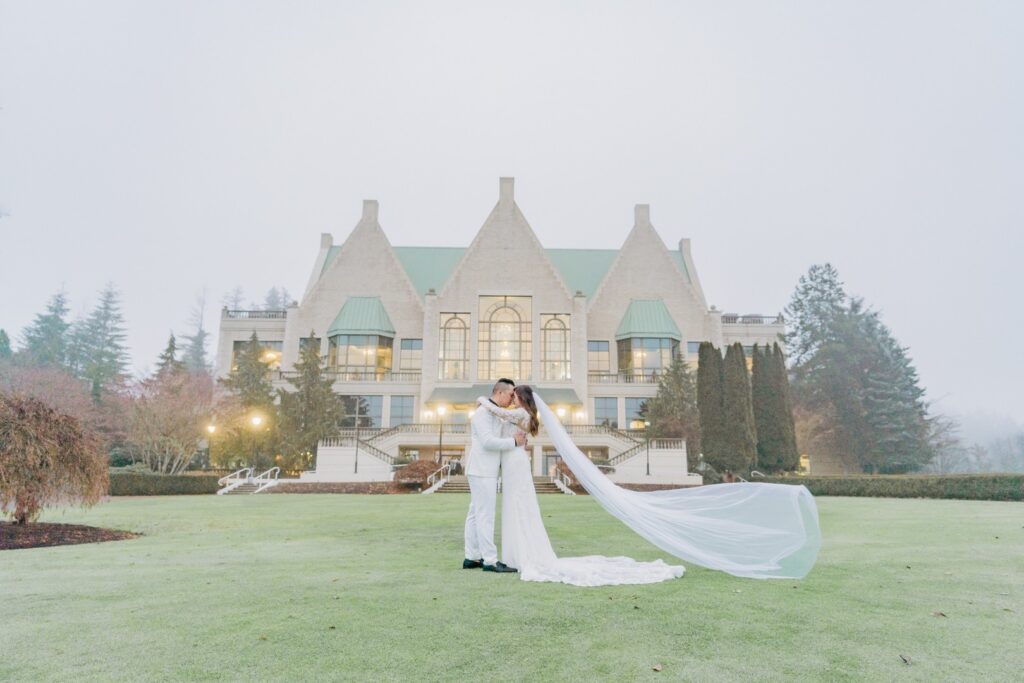 The romantic fingertip veil
A romantic fingertip veil is an excellent option for brides seeking a softer, more ethereal look. As the name suggests, this veil style gently grazes your fingertips, creating a dreamy and whimsical effect. It pairs well with various dress styles, particularly A-line or fit-and-flare gowns.
The fingertip veil is versatile and suits indoor and outdoor weddings, adding a touch of grace and charm to your ensemble.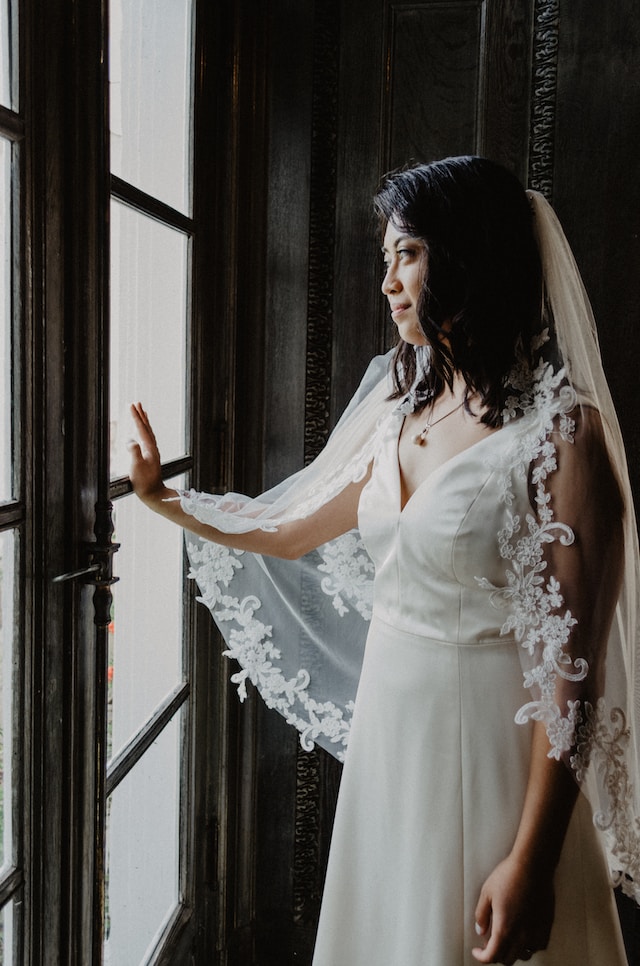 The chic birdcage veil
If you're a modern bride with a flair for vintage-inspired fashion, the chic birdcage veil is a stylish choice that adds a bit of retro glamour to your bridal look. This short veil, typically made from netting or French veiling, covers just a portion of your face, evoking a sense of mystery and intrigue.
The birdcage veil pairs perfectly with tea-length, or vintage-inspired dresses but also looks great with the more traditional wedding dresses. Whether having a vintage-themed wedding or if you simply adore the retro aesthetic, the birdcage veil will make you feel like a true style icon.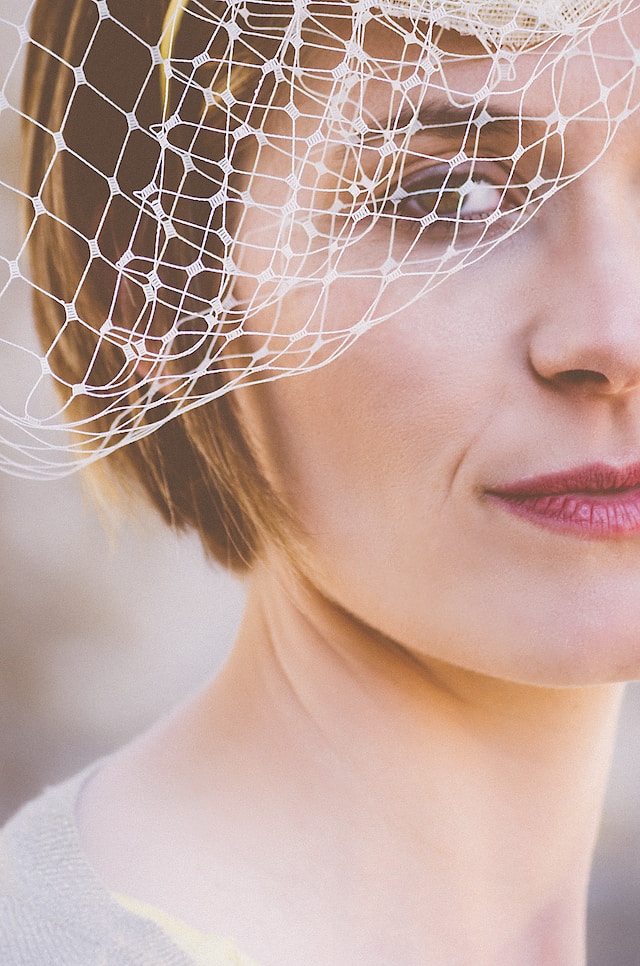 The delicate blusher veil
A blusher veil is perfect for brides who want to keep with tradition. It covers her face until she's presented to the groom, symbolizing modesty as she takes the leap into married life. The blusher veil looks stunning with almost any dress style, particularly sheath or mermaid gowns. It adds a soft, romantic element to your look and allows for beautiful photographs as it delicately frames your face.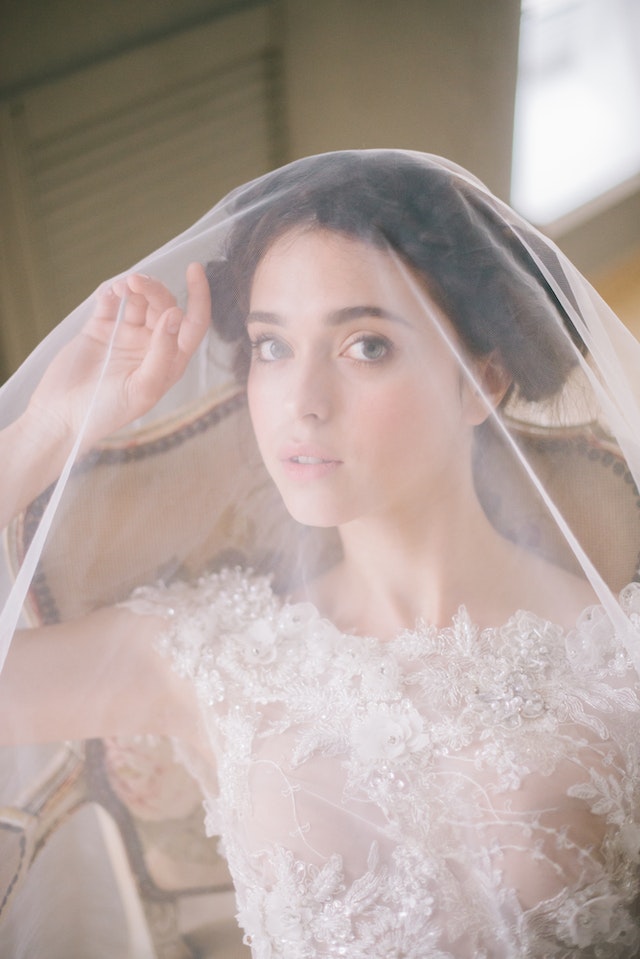 The trendy mantilla veil
Originating from Spain, the mantilla veil has become an increasingly popular veil style among modern brides seeking a touch of drama and sophistication. This stunning, circular lace veil features intricate detailing along the edges and pairs wonderfully with lace or bohemian-inspired dresses.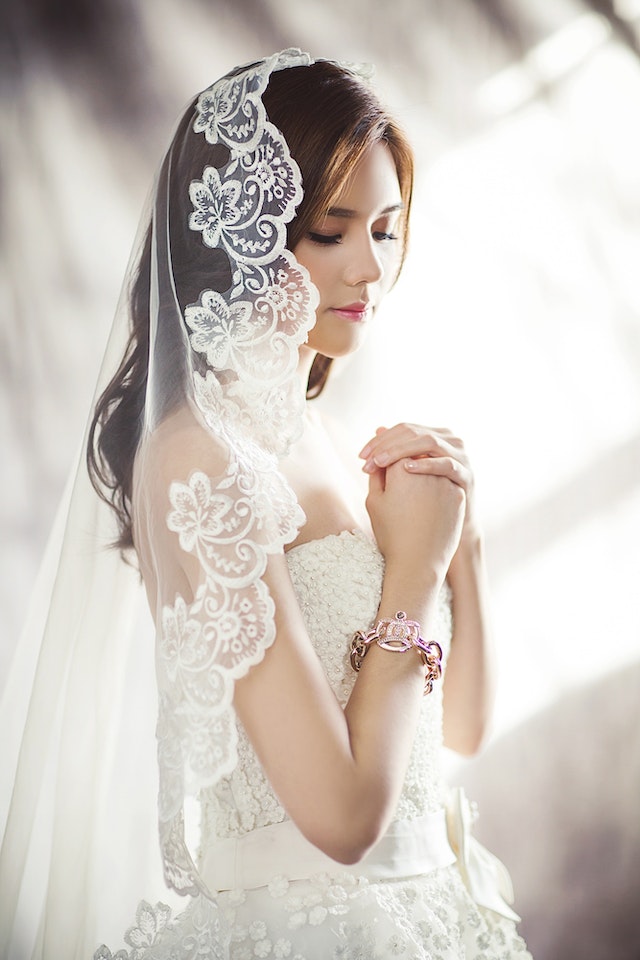 The dazzling embellished veil
If you're a bride who loves to sparkle, an embellished veil might be the perfect choice for you. This veil style is adorned with crystals, pearls, flowers, and other exquisite details, creating a glamorous and luxurious effect. Embellished veil styles suit formal and extravagant weddings, where opulence and grandeur are key. This veil style beautifully complements sleek and minimalist gowns, contrasting simplicity and luxurious embellishments.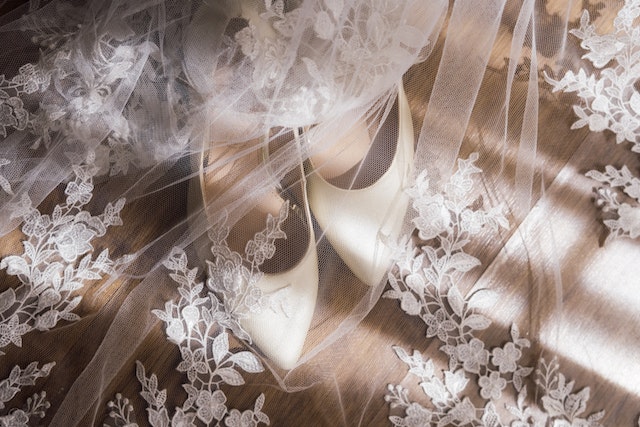 Two-layer veil
This style features two layers of tulle, typically of different lengths, creating a beautiful and versatile look. The shorter layer, known as the blusher, can be worn over the face during the ceremony and lifted by the groom for that iconic reveal.
The longer layer adds elegance and drama and cascades down the back. A two-layer veil is a classic choice that works well with various dress styles, adding depth and dimension to your bridal look.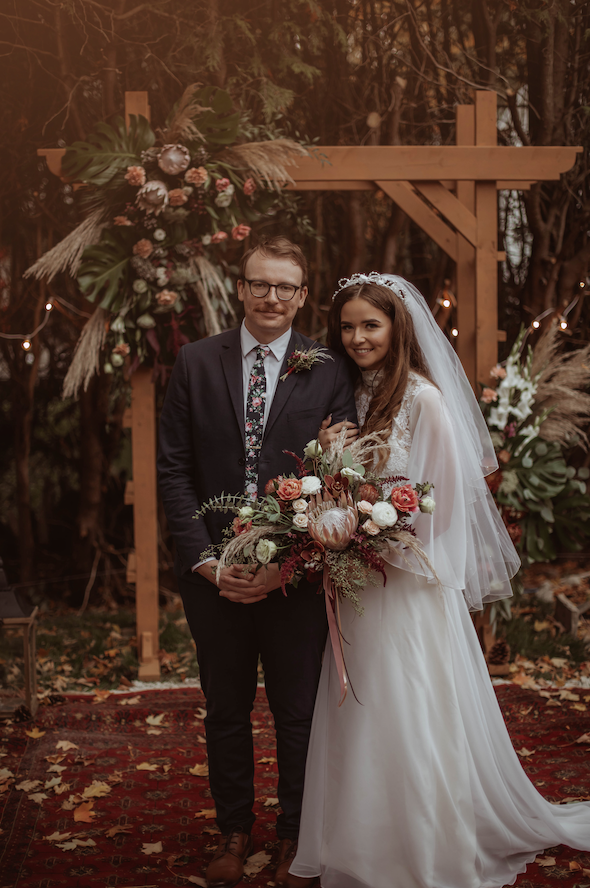 Things to consider when choosing a veil
When choosing veil styles that complement your personal style and the style of your dress, there are a few key factors to consider. First, think about the overall aesthetic you want to achieve. Are you envisioning a classic and traditional look, or do you prefer a more modern and trendy vibe?
Second, take into account the silhouette and details of your wedding dress. If your dress features intricate lacework or embellishments, opt for a simple and sheer veil that won't overpower the dress. On the other hand, if your dress is relatively simple and minimalistic, you have the freedom to explore a more elaborate and embellished veil to add that extra wow factor.
You should also consider the length and volume of the veil. Longer veil styles such as cathedral or chapel length tend to create a more dramatic and formal look. They work well with ball gowns or dresses with a long train, enhancing the overall grandeur. Shorter veils, like fingertip or birdcage veils, offer a more casual and playful vibe, making them suitable for tea-length or contemporary gowns.
And don't forget to factor in your own personal style and comfort. Choose a veil that reflects your personality and makes you feel confident and beautiful. Whether you prefer a classic, romantic look with a delicate blusher veil, or a bold, fashion-forward statement with an embellished veil, make sure it aligns with your unique style and makes you feel like the best version of yourself on your special day.