While diamonds are timelessly classic for engagement rings, they aren't everyone's go-to choice. Naturally, they are known to be one of the strongest and prettiest substances in the world, symbolically serving as the embodiment of everlasting love. However, there are a lot of other gemstones that are not only dazzling but are much less expensive! So, if you're looking for alternative gemstones for engagement rings, you've come to the right place. 
When shopping for the perfect gemstone engagement ring, you want to find one that reflects your individuality and personal values. Perhaps you're wondering whether a diamond has been ethically sourced, or worried about the cost of that beautiful emerald cut, both good reasons to start looking for alternative gemstones for engagement rings that are just as beautiful. Whether you go with your own birthstone or an unusual jewel, you'll want to end up with a ring that will stand the test of time.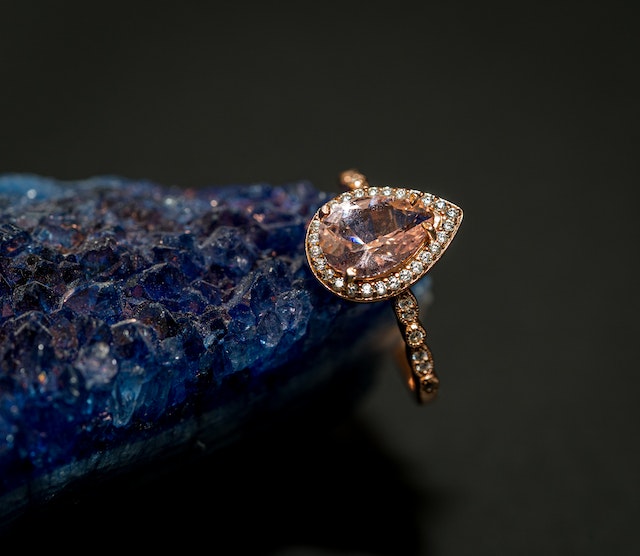 Moissanite
When you tell your jeweller that you're looking for diamond alternatives, in most cases they'll offer a selection of moissanite. It's almost as hard and durable as its counterpart, and to the naked eye they look rather similar. The only difference is that diamonds are found in nature, while moissanite is lab-made. 
Because of their striking similarities, many couples are opting for moissanite rings to save on costs. Though they may not have been made by Mother Earth, moissanite will still give you plenty of sparkle on your wedding day. 
Ruby
What better way to symbolize your love for your partner than with a ruby engagement ring? Not only are they classic, but they are also extremely durable and not prone to scratches. Additionally, they come in a wide range of colours, from soft pinks to deep maroon reds, and are priced the highest compared to any other gemstone.
Turquoise
Turquoise is a beautiful gemstone that has been gaining in popularity as an alternative to diamond engagement rings. Not only is it a more affordable option, but it also symbolizes balance, friendship, and protection, making it a fitting choice for couples embarking on a lifelong journey together. Additionally, turquoise comes in various shades and patterns, allowing couples to choose a stone that best reflects their personal style and preferences.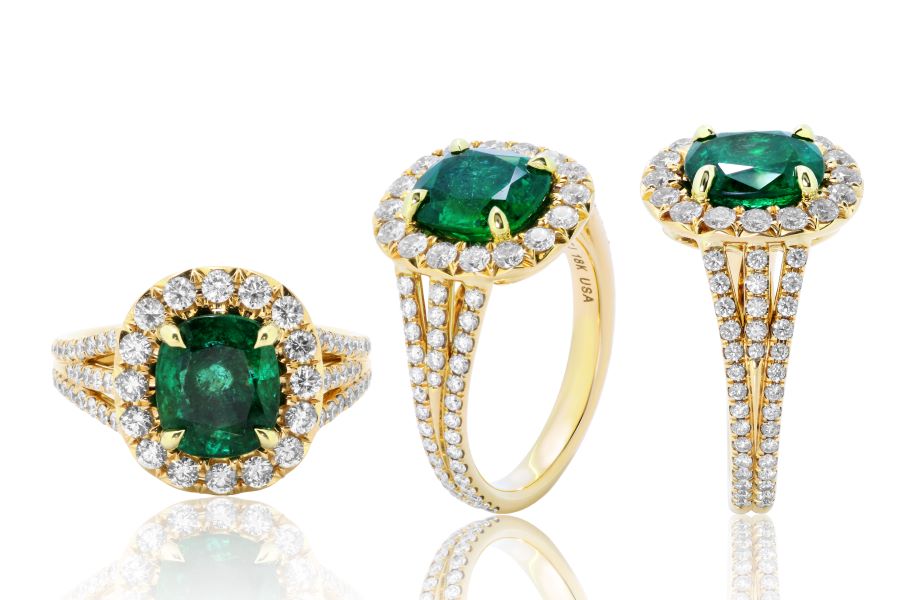 Emerald
Emeralds never fail to impress with their royal green colour, making them the perfect center stone for your engagement ring! Plus, they come in all kinds of shapes and sizes, allowing you to get a bit creative with the ring you choose. 
But before buying an emerald engagement ring, it's best to do your research as they're known for being somewhat of a soft gem, meaning they tend to scratch easily and are difficult to maintain. So you'll need to be careful when storing it and may want to consider not wearing it every day. 
Sapphire
Your love for your partner is as deep as the ocean, so why not get gemstones for engagement rings that embodies that? Sapphires come in various blue hues, and they can be worn in all settings, from casual to extremely formal. Their durability is also impressive! However, if you opt for this stone, be sure to purchase it from a trusted jeweller, as their market is less regulated than diamonds.
Aquamarine
Did you know aquamarines were one of Queen Elizabeth's favourite gemstones? Easily identifiable for their royal look and clear-blue colour, aquamarines are known to steal gazes every single time. 
Because of their elegance and regality, they can be ideal gemstones for engagement rings. However, just like emeralds, they are quite scratch-prone. They should be stored separately from other jewelry and may require occasional polishing.