The wedding rehearsal is an essential part of the journey towards the big day. While the "rehearsal" itself generally takes place at the wedding venue, the celebration after can be hosted at a place of the couple's choosing, typically a restaurant or a banquet room. But why settle for a run-of-the-mill wedding rehearsal when you can thank your bridal parties with an extraordinary experience that leaves them with lasting memories?
We're rolling out the big guns and sharing captivating and out-of-the-box rehearsal ideas for your wedding that go beyond the traditional dinner affair. From themed extravaganzas and adventurous escapades, to interactive games and surprise entertainment, we've curated an array of options to ignite your imagination and create a rehearsal that will be savoured for years to come.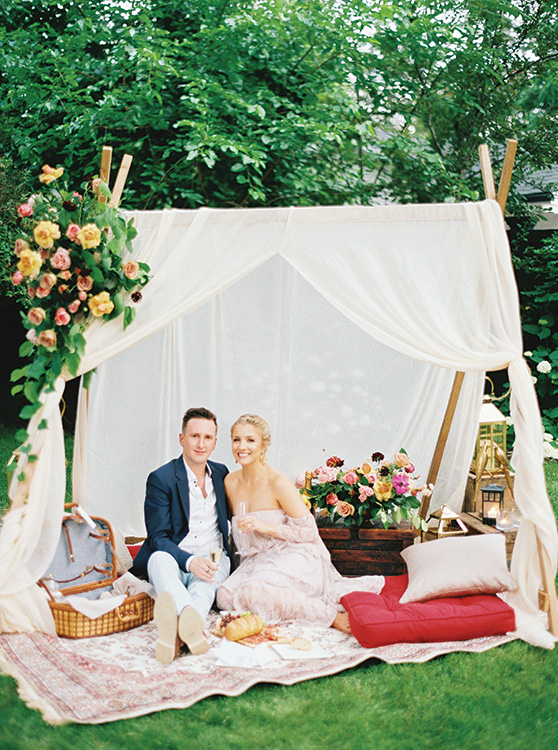 Themed rehearsal for weddings
Event themes are an incredible way to elevate the guest experience, so if you're looking for ideas on how to make your wedding rehearsal unique, this is it!
Choose a fun theme for the rehearsal dinner, such as a Hawaiian luau, a masquerade ball, or a vintage Hollywood glamour party. Decorate the venue accordingly and encourage guests to dress up per the theme. It's a fun way to kick off your wedding celebration, make incredible memories and create Insta-worthy photos.
Outdoor adventure
Embark on a thrilling prelude to your wedding day with an outdoor adventure-themed rehearsal that embraces the spirit of exploration. This idea is perfect for adventurous couples or those hosting a wedding that celebrates the thrill of the great outdoors. Picture a wedding rehearsal with exhilarating activities like hiking, canoeing or kayaking on picturesque lakes, or even enjoying a fun-filled day at a nearby theme park.
But why stop at just the adventure? Take your celebration to the next level by incorporating the concept of glamping. Set up luxurious tents or book cozy cabins amidst stunning natural surroundings, creating a magical retreat for you and your guests. This unique fusion of adventure and glamping adds an extra enchantment to your rehearsal, providing an unforgettable experience for all.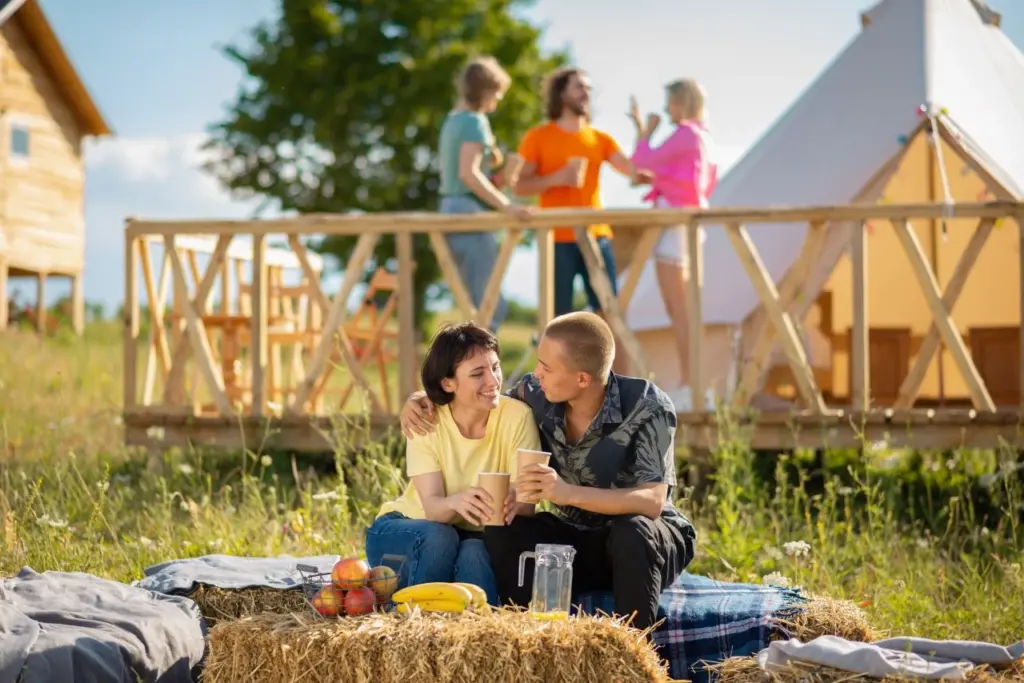 Interactive entertainment
Elevate your wedding rehearsal dinner with interactive entertainment that captivates and delights your guests. You can rent a festive photo booth or hire live dancers or an aerialist to wow the crowd, or get an artist to draw on-the-spot caricatures and portraits. Set up a karaoke machine for some added fun, or invite a sommelier to lead a wine tasting or a dance instructor to teach you and your guests a few dance moves ahead of the wedding. No matter your choice, remember that a bit of entertainment can go a long way in creating lifelong memories.
Outdoor movie night
An outdoor movie night for a wedding rehearsal adds a touch of romance and nostalgia to the pre-wedding celebrations. It's perfect for couples who appreciate the magic of cinema and desire a relaxed and intimate ambiance.
Set up a vintage-style projector or screen in a backyard or garden, provide cozy seating options, popcorn and snacks, and decorate the area with fairy lights. Then spend the evening under the stars, watching your favourite movie or a wedding-themed flick. This unique experience fosters togetherness, creates lasting memories, and sets the stage for a magical wedding day.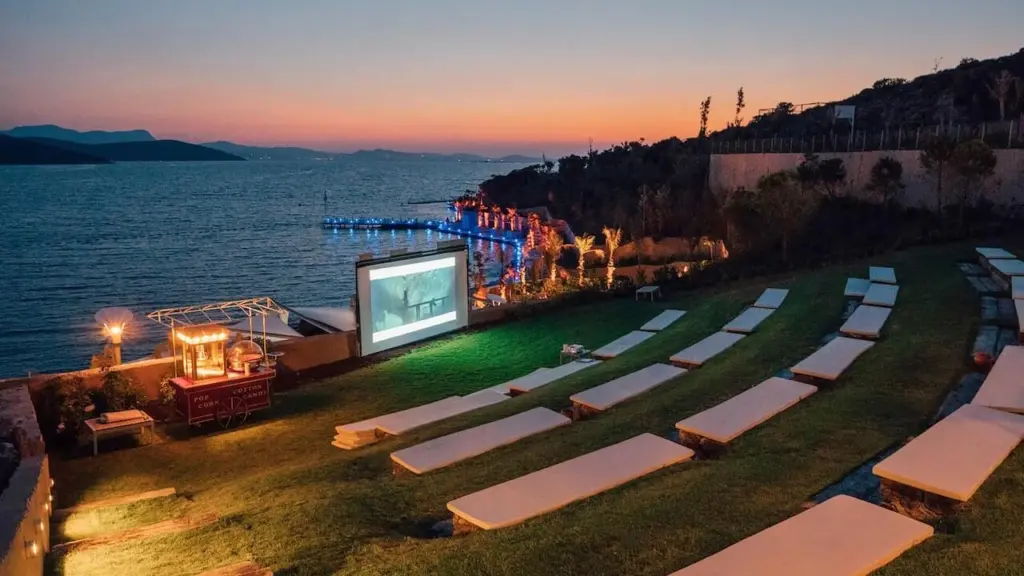 Wedding rehearsal brunch
Start your wedding celebrations on a delicious note with a brunch wedding rehearsal that promises a delightful morning filled with love, laughter, and mouth-watering flavours. Book a private room at a restaurant or cafe, or simply host an intimate brunch at your home. Hire a caterer to take care of all the details, or serve pastries, baked goods and bubbly mimosas buffet-style. You can also set up a makeshift waffle bar where guests can build their own yummy creations.
Sunset beach bonfire
Another unique idea is to whisk your wedding rehearsal guests off to a nearby beach for a festive and unexpected sunset beach bonfire. Sunsets have a way of whipping up some romance, and what could be better right before your wedding?
Gather your loved ones around a crackling bonfire on the sandy shore and hand out marshmallows and cold refreshments. Nestled in cozy beach chairs or wrapped in soft blankets, they'll delight in your love story, the fire's warmth, and the gentle ocean breeze.