This year brides are embracing a world of enchanting and trend-setting wedding dress accessories that go beyond the veil. From delicate bridal gloves to breathtaking statement jewelry, these unexpected accoutrements add flair and personality to the overall bridal look, allowing for more opportunities to shine and dazzle on your big day. To help you accessorize to perfection, we're diving into the realm of wedding fashion and discovering the hottest accessories that will give your wedding wardrobe a makeover. It's time to level up the style game! 
Detachable trains and sleeves
Brides who want two unique looks on their wedding day without blowing the budget with two dresses will love this up-and-coming trend! Removable wedding dress accessories are gaining popularity, and we love them!
Today's modern wedding dress designs offer an extensive selection of trains and sleeves that are detachable, allowing you to dress up your ceremony look and remove cumbersome trains or sleeves when it's time to party.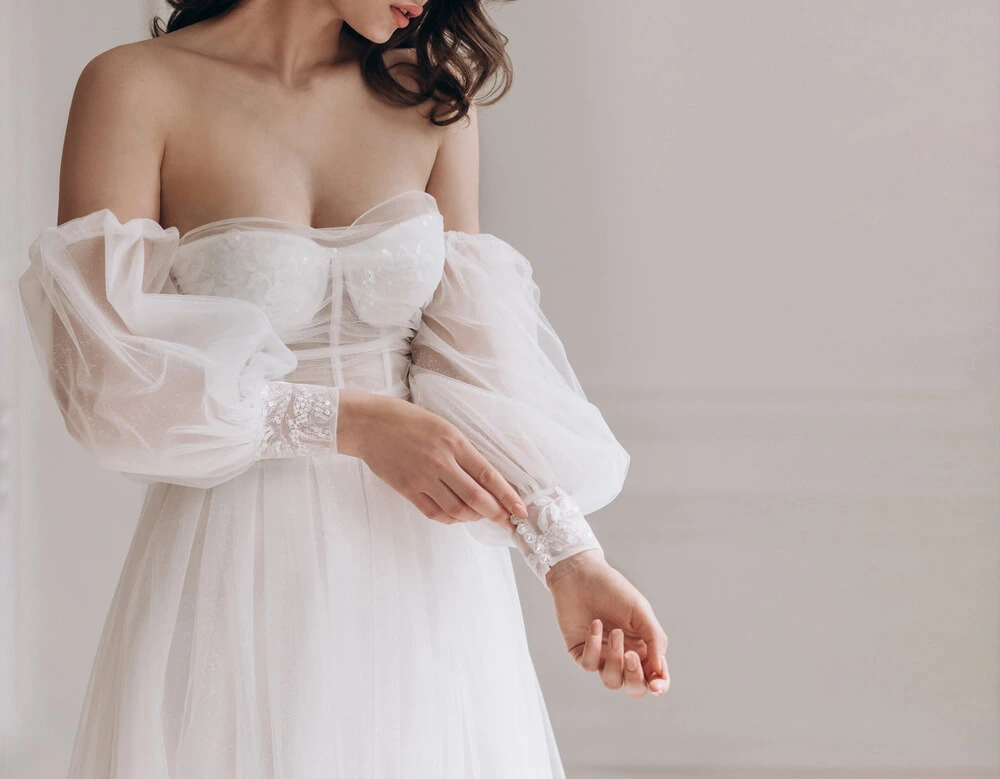 Bridal gloves
In the fashion world, everything old becomes new again, and this definitely rings true in bridal fashion. At this year's Bridal Fashion Week, which takes place every April in New York City, one of the most traditional wedding dress accessories re-emerged more prominent than ever – bridal gloves. 
Gloves have been a staple of the sophisticated and stylish, making them the perfect bridal accessory. And this year, whether you opt for delicate lace gloves, fingerless gloves adorned with pearls, beaded gloves or sleek satin gloves, these hand coverings will make you feel like a goddess, transporting you to a bygone era of romance.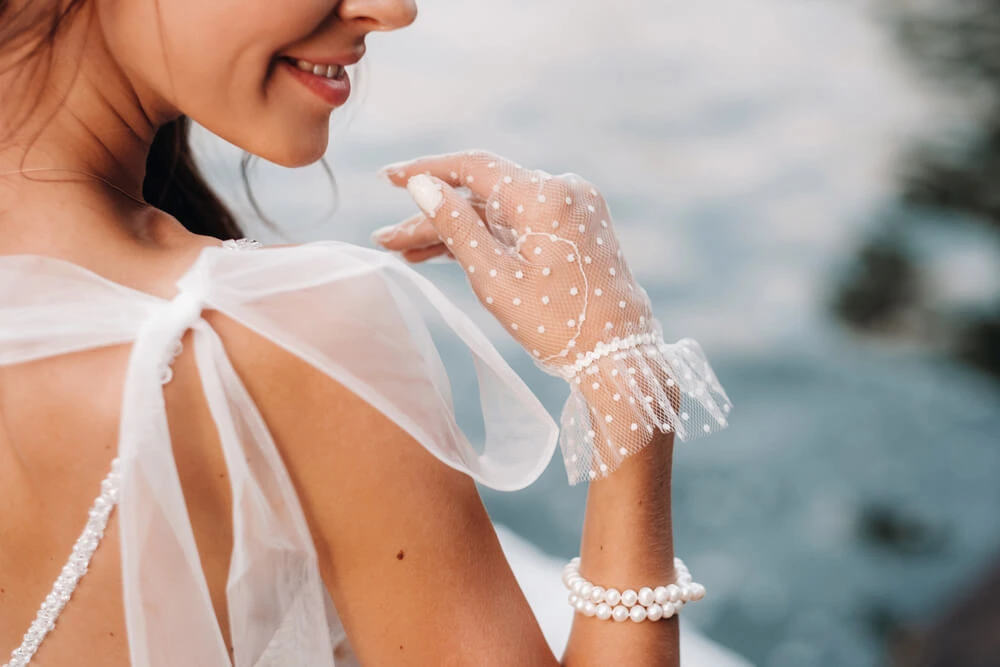 Bow accents
Adorable, feminine, and utterly captivating, bow accents are stealing the spotlight in wedding attire this year — and for a good reason. From oversized bows adorning the waistline to dainty bows on shoes or hair accessories, these charming details add a playful and whimsical touch to your bridal look. 
There is a plethora of choices when it comes to bows. There are small, delicate bows and also grand ones if you want to make a bold statement. No matter what you choose, you will look beautiful!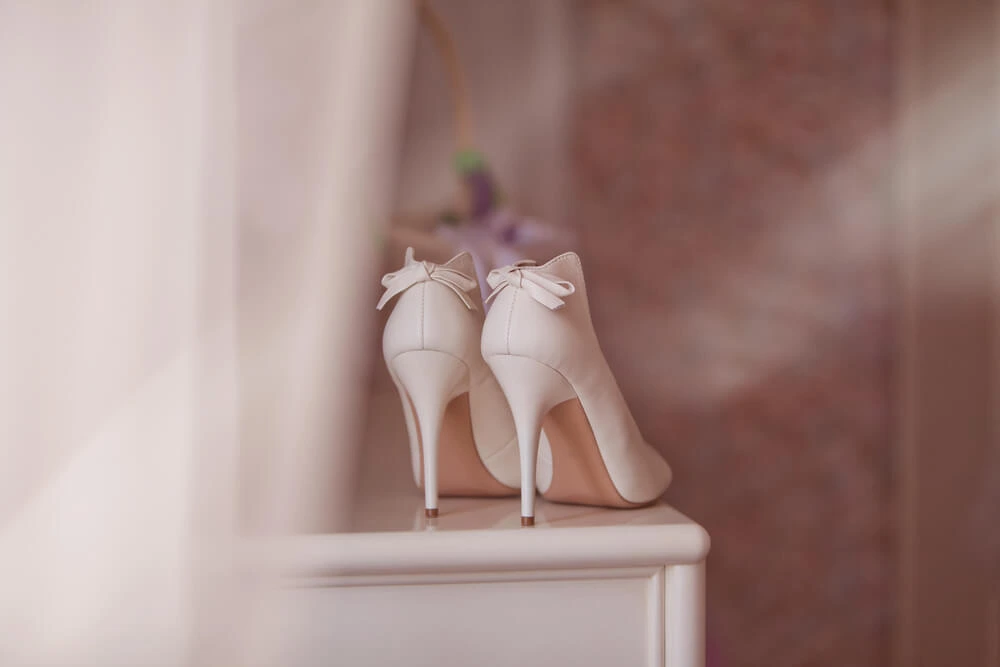 Headbands and crowns
Channel your inner goddess with headbands and crowns that regallary adorn your head. Opt for delicate and dainty headbands with floral or crystal accents for a boho-chic vibe, or go for a majestic crown that exudes royalty. These wedding dress accessories offer a modern twist on traditional tiaras and add the perfect finishing touch to your bridal look.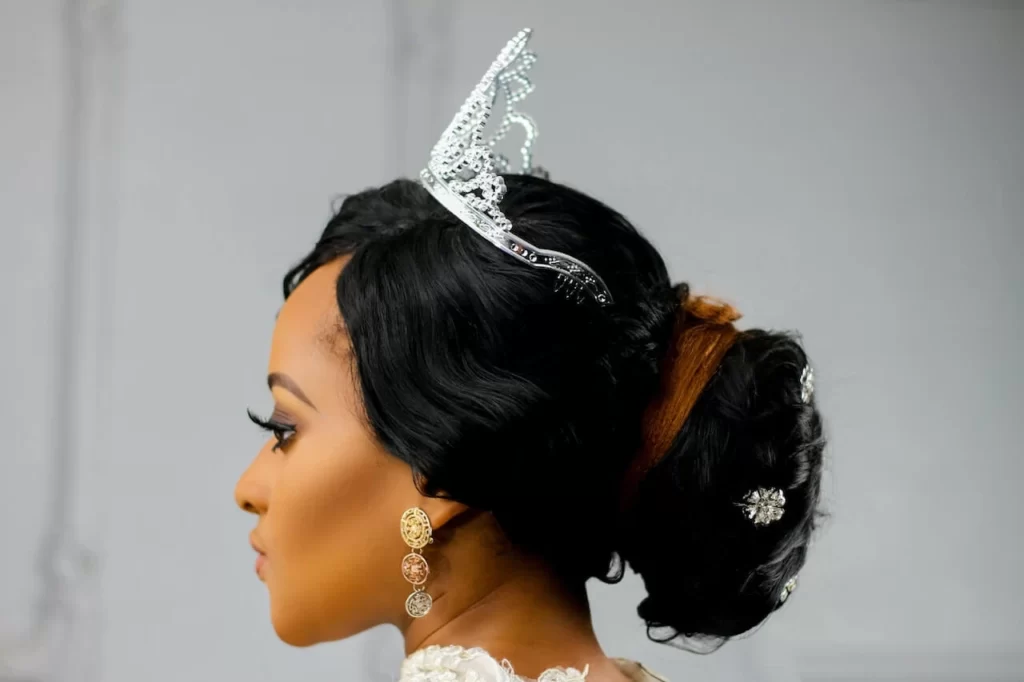 Embroidered and colourful veils
Veils are given a new lease on life this year with intricate embroidery and unique colourations. Delicate floral patterns, cascading vines, or shimmering embellishments transform traditional veils into works of art. And new colour options are popping up on the scene in shades of dark champagne, pink and blue. 
These beautifully crafted pieces are designed to add an ethereal and romantic touch, capturing the essence of your fairytale wedding. So walk down the aisle confidently as your embroidered veil tells a story of love and enchantment.

Unexpected shoes
You heard it here first! It's finally okay to rock comfy shoes on your wedding day. You no longer have to follow the masses in wearing "traditional" wedding heels or flats, making this one of our favourite wedding dress accessories trends. 
Coloured shoes are becoming more popular and not just for your something blue. Sneakers have also become a mainstream wedding accessory, and yes, you can also step out in your cowboy boots! And, of course, for your beach wedding by the sea, flip flops are an absolute must. The point is comfort is winning out over style for many brides who want to let loose and have fun.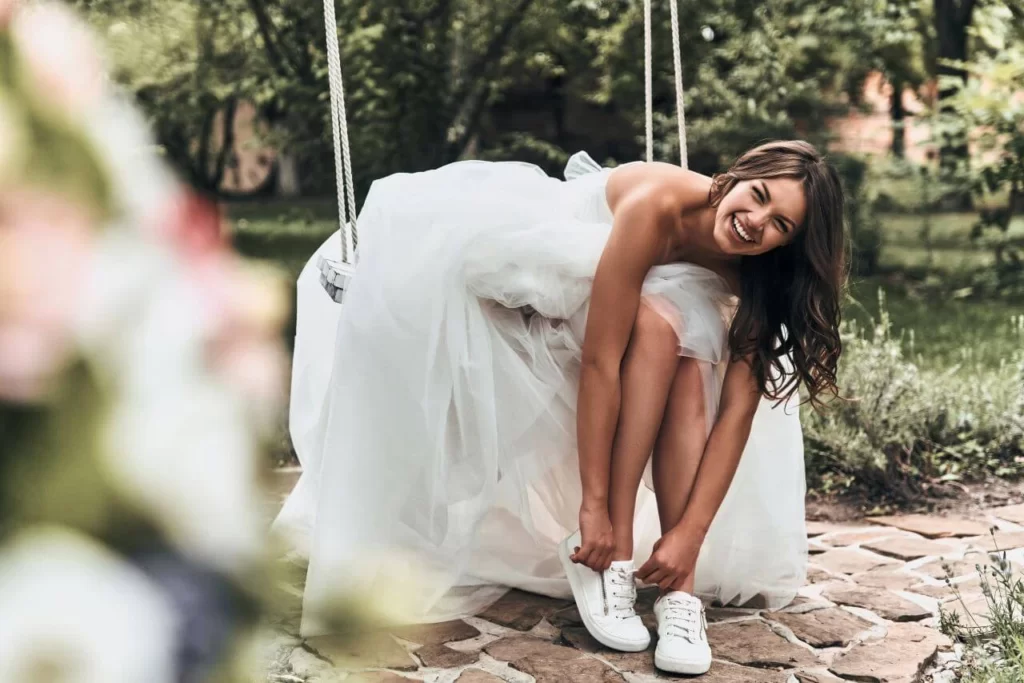 Pearl accessories
Pearls never go out of style. They are classic, timeless, and exude elegance and glamour. And they are also making a glamorous comeback in bridal accessories. From dainty pearl earrings to statement necklaces and bracelets, these lustrous gems add a touch of sophistication to your wedding attire. 
Embrace the trend by opting for pearl hairpins, headbands, jewellery, or pearl details on your dress and shoes. It will create a stunning bridal look that combines tradition with modern-day allure.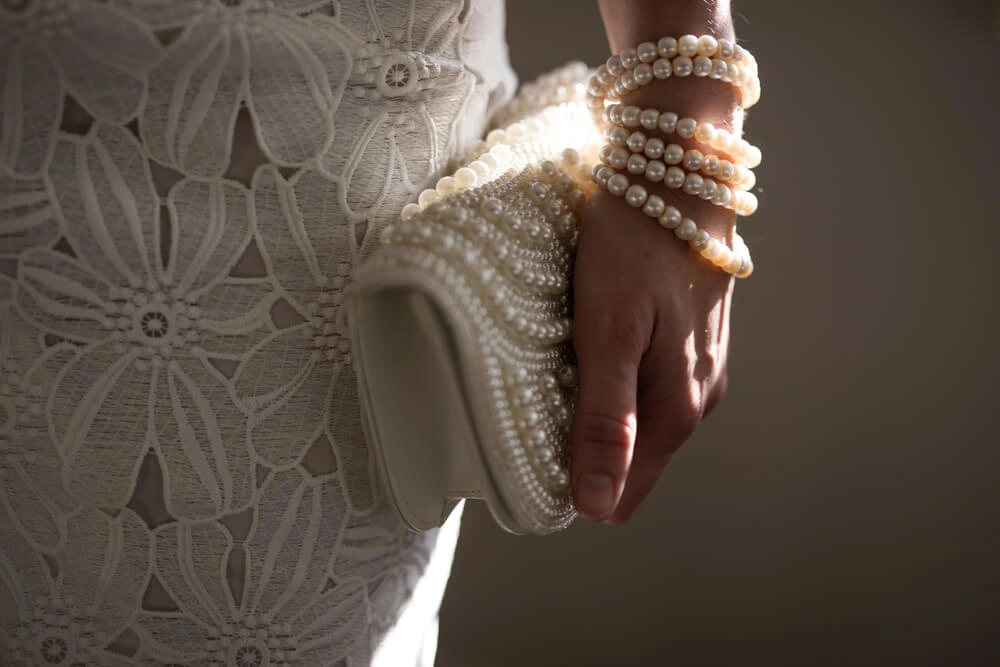 Wedding capes
Add some major drama to your wedding day look with a cape, one of the hottest wedding dress accessories today. Wedding capes are stealing the show by offering a striking alternative to traditional veils. 
The possibilities with capes are endless. You can go with a flowing, floor-length cape or a shorter, shoulder-length style. But no matter what you choose, these dramatic accessories make a bold statement as you walk down the aisle.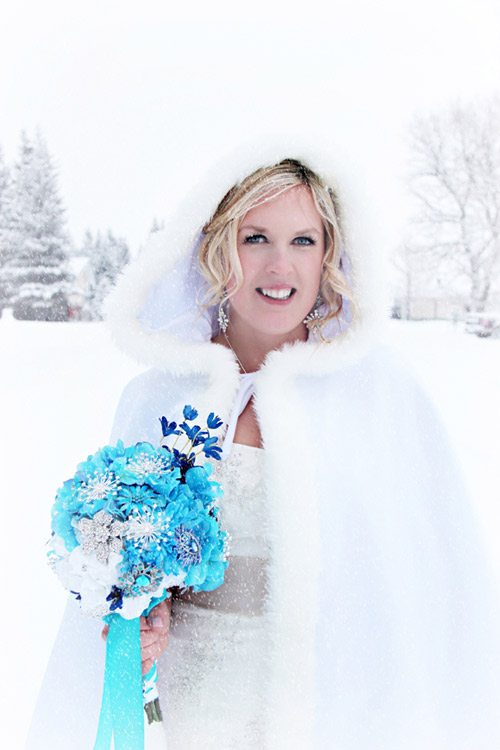 Statement jewellery
Embrace your inner queen with statement jewellery that speaks volumes. This year, oversized necklaces, chandelier earrings, and bold bracelets will take center stage. Whether you prefer sparkling crystals, intricate designs, pearls or colourful gemstones, your jewellery should always reflect your personality and add that extra sparkle to your wedding day.