Weddings are the perfect occasion to celebrate love and happiness with your family and friends…and that means you need to make a guest list. Cue the anxiety! But fear not because, with a little bit of wedding guest list etiquette and clever strategies, you can create a list that will make your big day even more special. 
We get it — wedding guest list might be one of the most challenging parts of planning a wedding. It can feel like a game of tug-of-war as you try to balance what you want with family needs, budget, and venue size.
Today, we'll walk you through all the essential considerations when making the guest list, provide some advice on etiquette, and recommend strategies for sticking to your budget without compromising on quality or experience. So let's get started!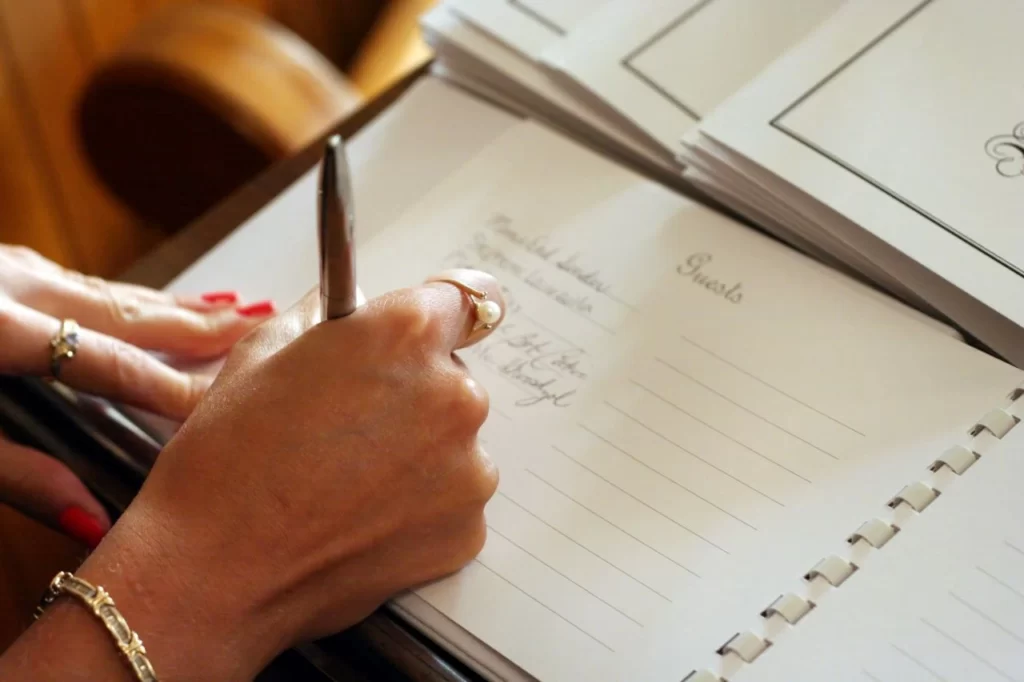 Setting the parameters for wedding guest lists
Creating wedding guest lists can be daunting because there are many factors to consider. How big do you want it to be? Do you want your parents involved in the guest list decision-making process? How can you ensure that your guests are treated equally?
First, decide whether you want a big blowout wedding or a small, intimate reception with just close family and friends. Choosing the venue will often determine how big your wedding will be, as indoor and outdoor facilities will typically have maximum capacities. Estimating the number of guests will help you categorize who should be invited, including family members, friends, plus-ones and children. 
Next, involve both sets of parents in the decision-making process if they are contributing financially. If your parents have many family members they would like to invite, explain why they cannot all be included. Be sure to balance out the numbers on both sides if one has more extended family than the other.
Finally, establish specific ground rules for yourself before deciding who should or should not be invited. For example, do not feel obligated to invite people because you feel guilty or obligated. Instead, focus on who is truly important in your life and how each person affects or has affected you or your fiancé's life journey.
Sizing your wedding guest lists
Once you have established the guest list guidelines, it's time to decide how many people you would like to invite. Most couples typically invite between 100-200 guests, making the average size of Canadian wedding guest lists around 135. This number is based on a few things:
The people you love the most

Wedding venue size

The budget allotted for catering and drinks
Deciding who you will invite to your wedding
Creating wedding guest lists is one of the most challenging parts of planning a wedding. It can be hard to decide who you want versus who you need to invite, especially with limited resources. However, you can use a few strategies to make the process easier.
The plus-one rule
The plus-one rule is often misunderstood among guests. It's important to remember that if you invite someone with a partner, then it's likely expected that both will attend. The same goes for any single guests who are in relationships — they should both be invited as well.
But, while allowing your guests to bring their plus-one is ideal for them, it may not be for your wedding budget. And that's okay! Wedding guest lists don't have to include plus-ones; it's your choice. Just communicate whether plus-ones are allowed or not with each of your guests.
Making the cut
Obviously you'll want your closest family members and best friends to be on your wedding guest list as they've been with you during the good and bad times. But don't forget about other important people who you may not see or talk to regularly, but who've had an equally big impact on your life. 
These can include high school friends, university roommates, old neighbours and mentors. If your venue and budget allows, inviting these 'big-impact' guests will ensure that you'll be surrounded on your special day by the people who've meant the most to you, both in childhood and adulthood. 
Work/life balance
When creating wedding guest lists, it's also important to balance work and life events accordingly. Try to make sure there's an even mix between professional contacts and personal friends so everyone feels included and welcome at the wedding. If you're set on inviting co-workers or business colleagues, remember that it's polite to extend an invitation to their plus-one, too, since they most likely won't know many of your family and personal friends. 
Having a plan for the guest list before going ahead with invitations can help ensure no one gets left out and everyone feels included in your special day!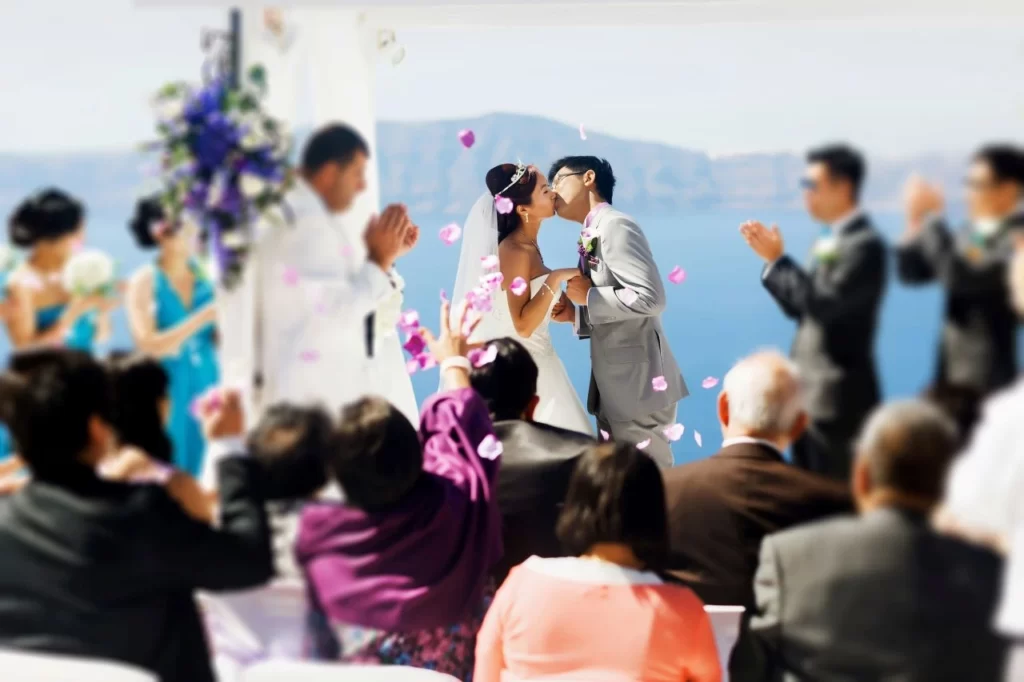 Dealing with pressure from family and friends
It's easy to fall into the trap of pleasing everyone else, so it's important to remember that this is your wedding and you have the right to decide who will and won't be on the guest list. Family and friends might try every trick in the book to get their names on wedding guest lists, but remember that it's okay to put your foot down!
If you are going to tell your parents that the couple they met on vacation last year can't come to the wedding, or explain to friends why you're having an adults-only reception, remember to do so delicately and politely. Be firm, but also kind, and say something like: "We wanted to be able to have all of our closest friends and family attend our special day, but unfortunately, we had a limited number of spots available." 
Considerations for intimate weddings & elopements
Are you planning an intimate wedding ceremony and elopement? This could mean less stress for you as you won't have to invite everyone you know. But when it comes to making the guest list, there are one or two etiquette points that you should still consider.
Keep it small 
The whole point of an intimate wedding or elopement is to keep things small and private. Typically, these types of weddings have 20 guests or fewer. If you're having a more significant celebration, it's best to go with a traditional wedding format.
Be selective 
Because you'll be keeping the guest list small, it's essential to be selective about who you invite. Typically, you'll want to limit the guest list to close family members and a few close friends.
Communicate clearly 
Because the guest list will be so small, it's essential to communicate clearly with your guests. Let them know that you're having an intimate wedding or elopement and that you'll be inviting a minimum number of guests. This can help avoid hurt feelings or misunderstandings.
Consider your budget 
Just because you're having a small wedding doesn't mean it will be cheap. Intimate weddings and elopements can often be just as expensive as larger weddings when you factor in venue, travel arrangements, decor, flowers and food and drink. So be sure to consider your budget when deciding on your guest list.
Be prepared for questions 
Because intimate weddings and elopements are less common than traditional weddings, you may get some questions or pushback from family members and friends. So be prepared to answer questions about why you've chosen to have a small wedding and be firm in your decision.