Arkells, an alt/indie band from Hamilton, Ont., has been around for more than 15 years, taking home Juno awards for Group of the Year and Rock Album of the Year. And while rock is their bread and butter, their songs have been popping up at weddings more and more frequently, as first dance songs. Max Kerman, lead singer and guitar player, shares what it means to be a part of a couple's special day.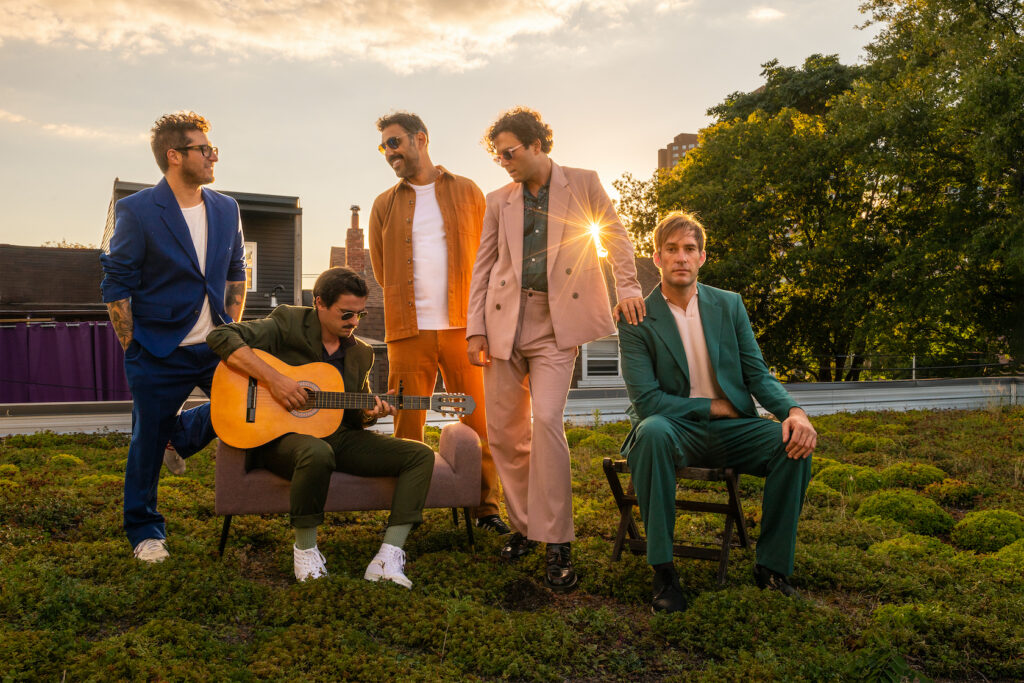 TB: The Ed Sheerans of the world are responsible for so many first dance songs, but then Arkells come along, with a different sound, and so many people are choosing your music. Are you surprised?
MK: Absolutely! When we wrote those songs, they were written in very vulnerable, intimate moments and it's something that's close to your heart. And like any song, you put them out into the world, and you don't know where it will end up in other peoples' lives. We have lots of different types of songs, and that's the fun part about our band. We have songs that people play before they work out, or songs they play before they write an exam. So the fact that we also have songs that are played during first dances is something that will never cease to delight me – the fact that we get to play a part in people's lives that way.
TB: We saw on Instagram that you re-imagined one of your own songs for a couple who wanted one of your faster songs to be turned into a slow song?
MK: Yeah, so there's this song called "Nobody Gets Me Like You Do," which, wasn't even a romantic love song – it was a song about my best friend. But of course, most people would probably interpret it as a song about their romantic partner. And that's the beauty about music – you can interpret it however you'd like. And the song is a pretty dancey, upbeat, jaunty tune. And I guess somebody was like, "I love the song, but for the purpose of a slow dance at my wedding, it would be nice if there was an acoustic rendition." Typically, we wouldn't be able to fulfill the request, because we're on tour and we have an album rollout going to plan, and I thought, you know what? I could probably do something that would accomplish what they need. The wedding was in a couple weeks and we were on tour in Calgary and I asked our sound guy, Chris, if he would record me doing an acoustic rendition. And we would be able to make a good-sounding MP3 to email over to them, and that's what we did!
TB: What was their reaction?
MK: I think she was crying and stuff. She was very happy. And then we probably got another like 100 messages [on social media], saying "Can I have it!? I'm also getting married!"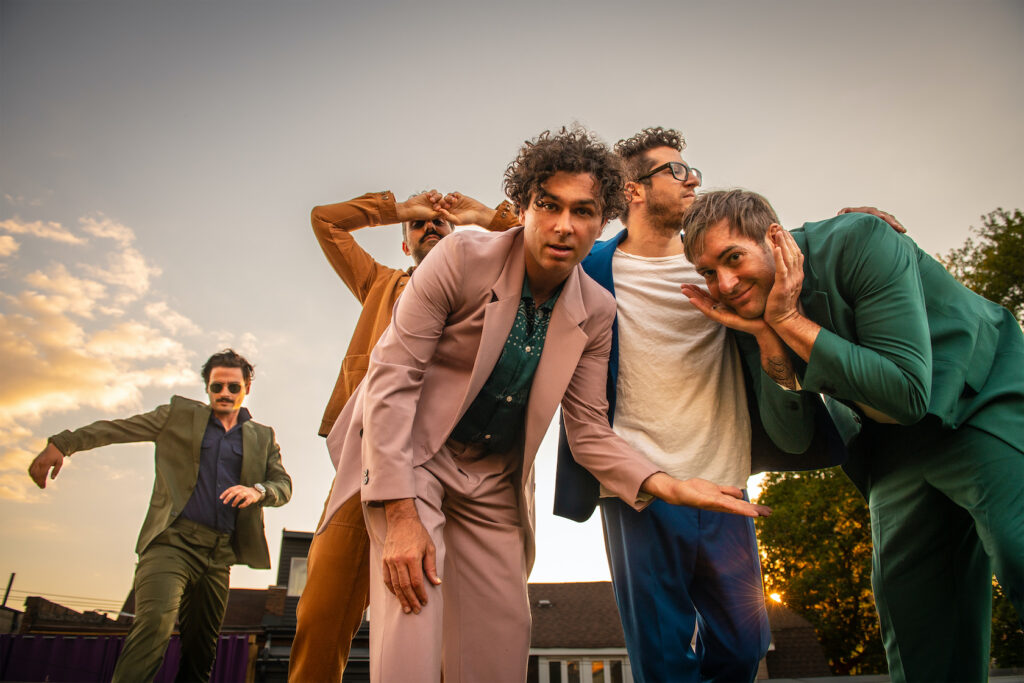 TB: So what does that mean to you to connect with your fans on the most important day of their lives?
MK: It's an honour, of course, that we get to play a role in someone's life in that way. I mean, we're music fans, we know what our favourite bands and songwriters mean to us. And not every band or artist thinks like this, but for us, it's part of our job. Part of our job is the connectivity of the music. And we try to honour, as best as we can, that partnership between the band and people who listen to us. The relationship we have with our fans has always been quite affectionate and I am curious to know where we land in people's lives. I love hearing stories about couples who got matching tattoos of one of our song lyrics. We hear it all the time. And it's an amazing thing – these really personal moments that we turn into songs, touch other people in that way.
TB: So, what does it take to write a love song?
MK: I think it's some combination of broad, universal truths mixed with really specific things that can also be universally felt. With the song, "And Then Some," – it's about being at a party, and drinking white Russians, and getting to the bottom of your glass and pulling your loved one aside and pouring your heart out to them. And I think a lot of people have been in that situation before. Another song that gets used a lot is the song "Quitting You," and that song is about going over to someone's house, and they leave the key behind the porch light to let yourself in. Those are really intimate, specific details, but I think a lot of people can see themselves.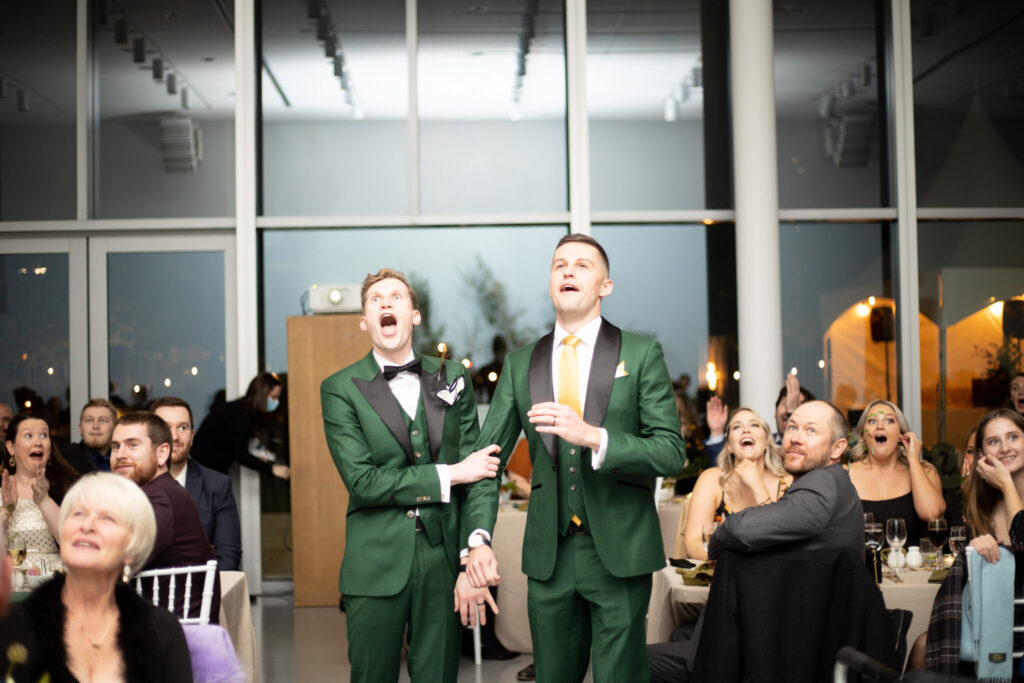 Thomas & DG's Arkells surprise
As a proud Hamiltonian, Thomas has been a fan of Arkells for years – he's been to almost 20 of their concerts. Of course, DG had to become a fan, too. It wasn't even a choice! In fact, DG surprised Thomas the night he proposed, by taking them to an Arkells concert in Montreal. "That's what made our wedding so much more special," says Thomas. "Our MCs surprised us with a personal video from Max Kerman."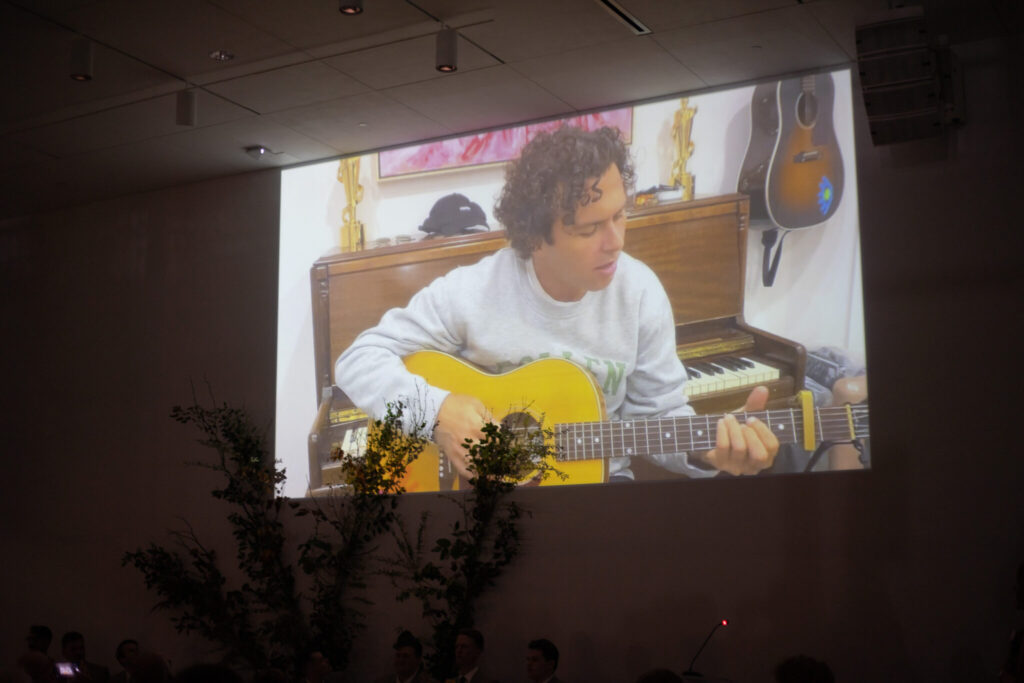 "Max congratulated us on our special day, celebrating our marriage, and sang an acoustic version of "Quitting You". The song shares perfectly how falling in love can be the most comforting feeling. Which is exactly what our wedding was – filled with love and comfort."
See this story, and more, in our Spring issue!