When we think of Mexico as a destination wedding, it's often against the backdrop of white-sand beaches and turquoise water in Riviera Maya, Cabo San Lucas or Cancun. But venture further inland into Mexico's southeastern Yucatán Peninsula and you'll discover a mystical mecca of historic properties and luxury resorts in Yucatán state, ideal for hosting an epic fiesta with the love of your life. And, finally, LGBTQ+ marriages are now legal in the state as of March 2022, making it a welcoming place for all couples and guests. Here's just a sampling of reasons to consider Yucatán for your upcoming nuptials.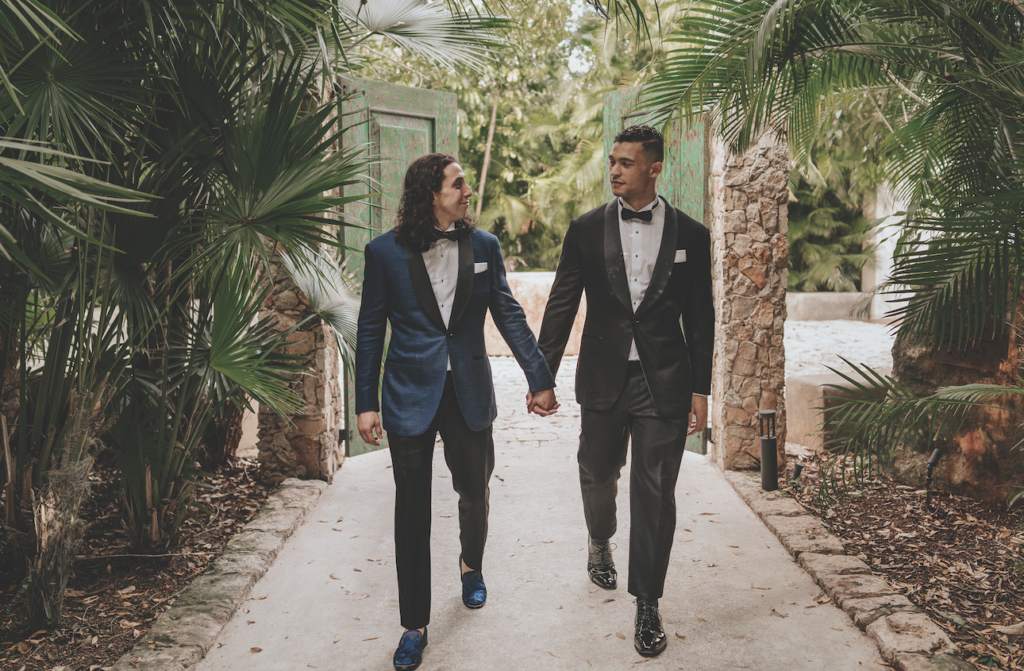 You will find the perfect venue
In planning for the big day, Yucatán offers the gamut of possible wedding locals welcoming to the LGBTQ+ community – from historic, refurbished haciendas you can affordably rent out for you and your guests, to luxe, five-star resorts and spas where every detail is taken care of.
For a truly intimate affair, try the Casa Azul in Izamal, a private, one-bedroom love nest with an ancient Mayan pyramid and plunge pool in its backyard. If you're expecting guests, the Hotel Rinconada del Convento just around the corner, offers 12 rooms and a lush outdoor garden that can hold up to 450 guests. Couples can also access catering services that specialize in local Yucatán cuisine for the perfect wedding fare.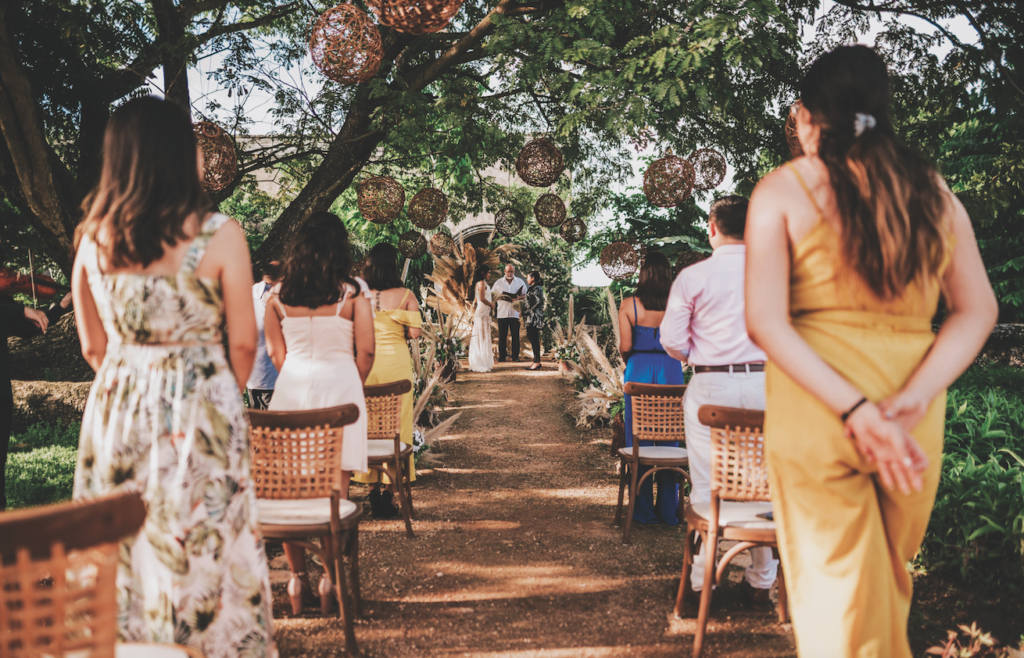 If exchanging vows in a historic hacienda is on your wish list, The Haciendas from the Luxury Collection offer three in Yucatán to choose from. The Hacienda Temozon Sur, for one, features indoor and outdoor wedding options, as well as the chance to pamper yourself beforehand with a spa treatment by candlelight in a cenote onsite (see more on cenotes below). Another popular spot is the Hacienda San Antonio Hool in Mérida, which dates back to the 17th century and has capacity to fit from 12 to 700 wedding guests.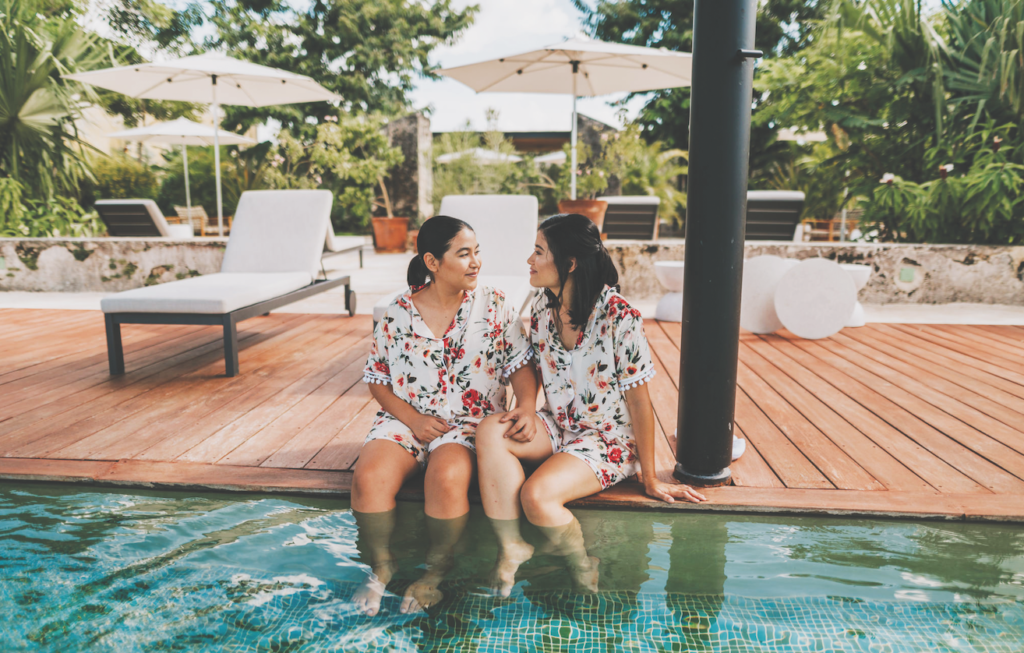 Keen to be one (or two) with nature? Yucatán's newly opened Oriundo Luxury Nature Villas in Valladolid feature guest rooms carefully designed to blend with the natural terrain of the surrounding jungle, as well as a magical outdoor space to accommodate marriage celebrations.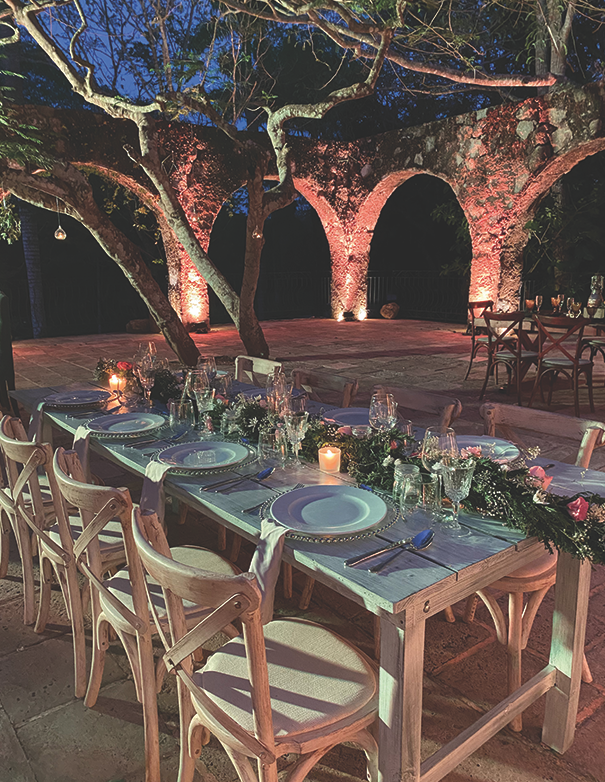 For a wedding spot and first-class resort all in one, Chablé Yucatán won't disappoint. Tucked away in the tiny town of Chicola, the spacious grounds provide a setting that is serene and romantic. The spa centres around a private cenote with modern amenities, while the rooms feature floor-to-ceiling windows that open onto opulent garden views. Chablé staff will also provide suggestions for wedding planners experienced in working with LGBTQ+ guests.
Sink into a cenote
The Yucatán Peninsula is filled with thousands of deep, Mother Nature-made, freshwater wells (sink-holes) called cenotes, which the ancient Mayans believed to be the entrance to an underworld where the gods would visit. The water, filtered by surrounded rocks dating back thousands of years, is clean and especially refreshing on hotter days. At the Zazil Tunich, a cavern-cenote in Valladolid, you can pre-arrange for a romantic three-course dinner at the bottom of the cave and opt for a traditional Mayan Purification Ceremony before a private swim in the cenote. Don't worry if you're a beach lover. There are still plenty of ocean swimming spots in Yucatán too, including Puerto Progreso about 30 minutes outside of Mérida.
Tantalize your tastebuds
Mayan and Spanish influences mark the vibrant flavours of Yucatán cuisine. Try a bevy of delicious fillings for the many hand-rolled, corn tortillas you'll be sampling, including cochinita pibil (shredded pork shoulder or loin) typically served with refried beans, pickled red onion and habanero chilli. At some restaurants like the Museo de la Gastronomia Yucateca in Mérida, guests can watch (and later sample) the traditional making of cochinita, which involves slowly roasting the seasoned meat in banana leaves for extra flavour. At the hacienda Temozon Sur, you can even sign up to learn the fine art of hand-rolling your own tortillas.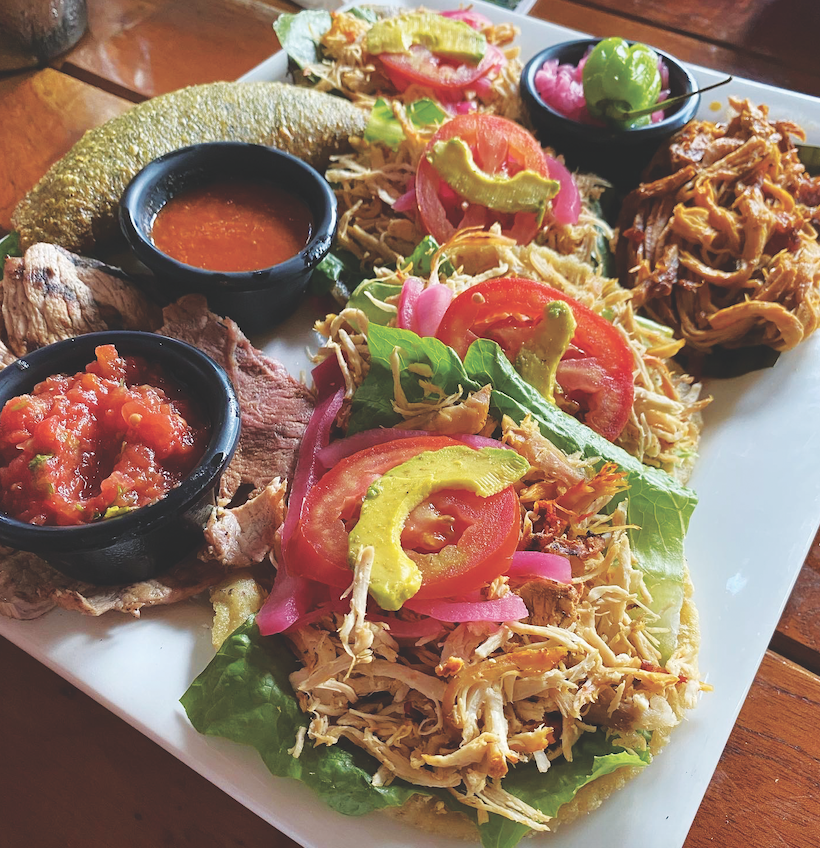 Sopa de lima, a refreshing and flavourful chicken broth-based lime soup, is another Yucatán favourite served as a starter at most restaurants. Try it at the Gastronomia Yucateca Viva Teya in the heart of Mérida, where it's served with shredded chicken and crispy tortilla strips and complements an interesting variety of traditional and modern menu options.
Start exploring
Not only is the region one of the safest in Mexico for travellers, but Yucatán has several picturesque cities to explore with their own unique attractions, markets, museums and notable eateries. You'd be remiss not to take the time to meander through its largest city of Mérida. Pick a central spot like the pretty Villa Mercedes hotel as your base, and book a walking or mini-bus tour to take in the colonial architecture and Mayan relics. Be sure to check out the iconic El Minaret, a French-style mansion and event space (they do weddings too) that dates back to 1908 and features a watchtower you can climb for a stellar view.
Get another perspective by venturing into the smaller – and very walkable – cities of Izamal and Valladolid. Explore Izamal's Convento de San Antonio de Padua, a majestic monastery built between 1549–1561 that covers 7,800 metres, and then get some stellar photo opps amidst the city centre's almost exclusively yellow-painted buildings. Be sure to end the day with a cocktail and an awesome view of Valladolid on the rooftop of Don Diablo terrace bar. And if you opt to stay the night, the Hotel Mesón del Marqués offers a lovely, romantic reprieve.
For more information on planning your wedding in Yucatán, visit Yucatan.travel.
–By Rosalind Stefanac