Stacey & Scott
Twenty-seven guests travelled from Toronto, Ottawa, Calgary, Montreal and Florida to join this Ottawa couple at the Riu Palace in Cabo San Lucas, Mexico.
Looking good
The bride wore a stunning dress by Calla Blanche (purchased at Sinders Bridal House) and the groom wore the perfect blue suit from RW&CO.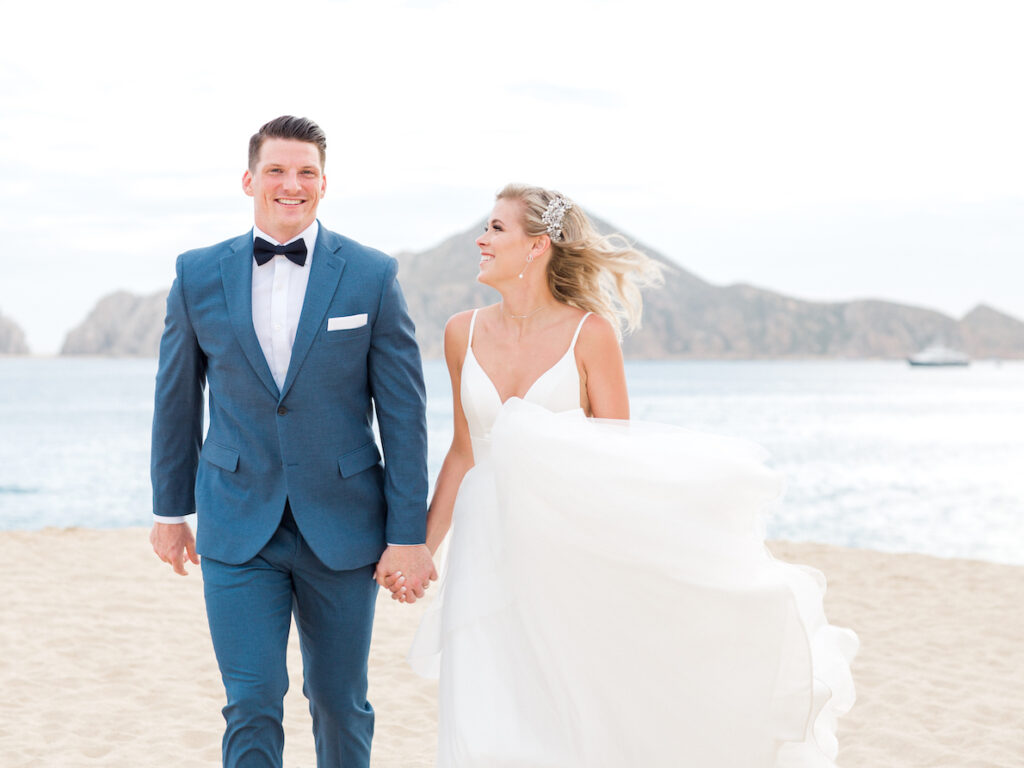 Perfect planning
Stacey felt like planning a destination wedding was a breeze for one reason. "I think overall it was very easy because we had hired the planner (Julie Thivierge, Wedding in the Tropics) right from the start. What we thought was a bit trickier was bringing all our decorations that we made at home to the final destination. Other than that, it went very smoothly."
Making memories
"Our favourite part was not only the wedding night, but also getting to spend the entire week with our closest friends and family and having made so many precious memories," says Stacey. "I think the guests will mostly remember all the fun times and all the laughs we had at every dinner together, pool party and private yacht party."
Words of wisdom
Hire a planner, says Stacey. "I cannot recommend enough to get a planner that can take on most of the stress of communicating (possibly in a foreign language) and supporting you in every step of the way."
Photography by Stephanie Mason
See more destination weddings here!