Between dress fittings and compiling guest lists and creating seating charts, things can feel more like work project rather than planning a day filled with love and romance. So before you drown in a sea of spreadsheets, take some time to put the love back into the process.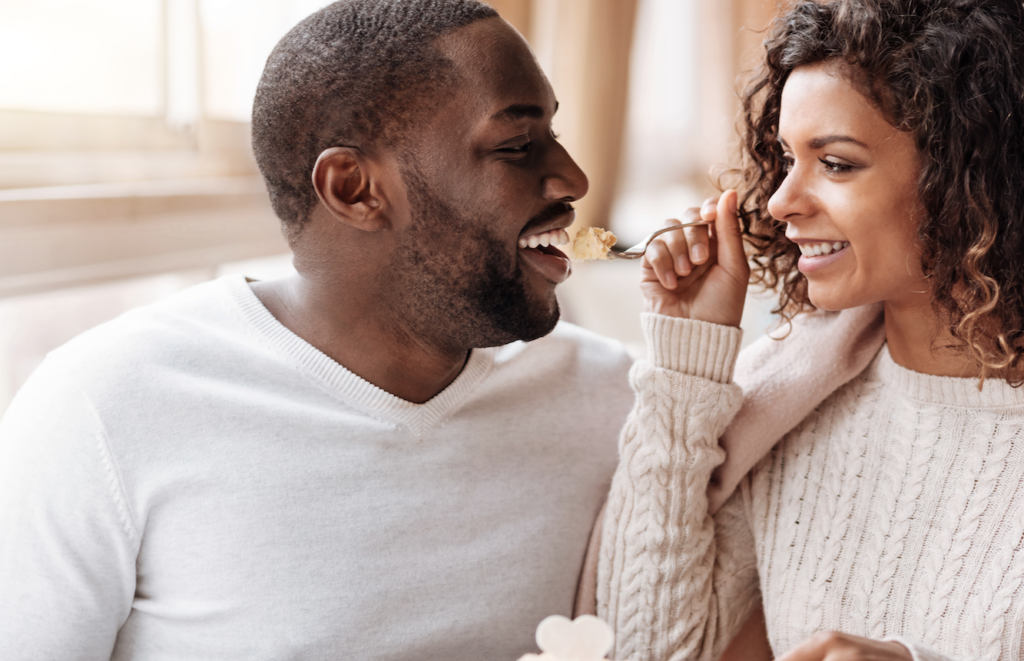 1. Have your cake and eat it, too
Turn your cake tasting into a romantic evening. Rather than nibbling on desserts at a bakery, order some samples from your cake designer/bakery and bring them home. Light some candles, pour some wine and have a taste test. You're checking an item off your to-do list, while enjoying some starry-eyed time together. You're catering company might offer an at-home tasting, too. Doesn't hurt to ask!
2. Try out the honeymoon suite
If you'll be spending the night at a hotel after the wedding, get away for a night, pre-wedding. Even if the hotel is in your own city, it will still feel like a mini vacation. Ok, maybe staying in the honeymoon suite is a bit much, but you can opt for another room, and just escape for a night. If you're booking several rooms for out-of-town guests, the hotel might toss in a free night for you, or maybe an on-the-house spa treatment.
3. Dance it out
Learn some choreographed moves for your first dance as newlyweds, or just brush up your skills to look smooth on the dance floor. Loosen up, get close, laugh and just have some fun. If you're nervous to put on your dancing shoes, take virtual lessons in the comfort of your own home.
4. Have a toast…or two
Having trouble deciding on signature drinks or wine for the reception? Play bartender at home and create (and sample) some tasty concoctions. As you sip, take note of what you think your gusts would enjoy most.
5. Get done up for date night
Don't let your hair or makeup trial go to waste. Get dolled up and then go out for a romantic dinner. Put on some fancy clothes and do it up right! If you're feeling extra, maybe give that limo a test-ride, too!
6. Write your vows…together!
You don't have to share every word with each other, but if you're having trouble getting started, sit down and put pen to paper together. Enjoy reminiscing about your life together and come up with sentimental words to exchange at the altar. After you create your joint vows, take some time on your own to add your thoughts that will be a surprise during the ceremony.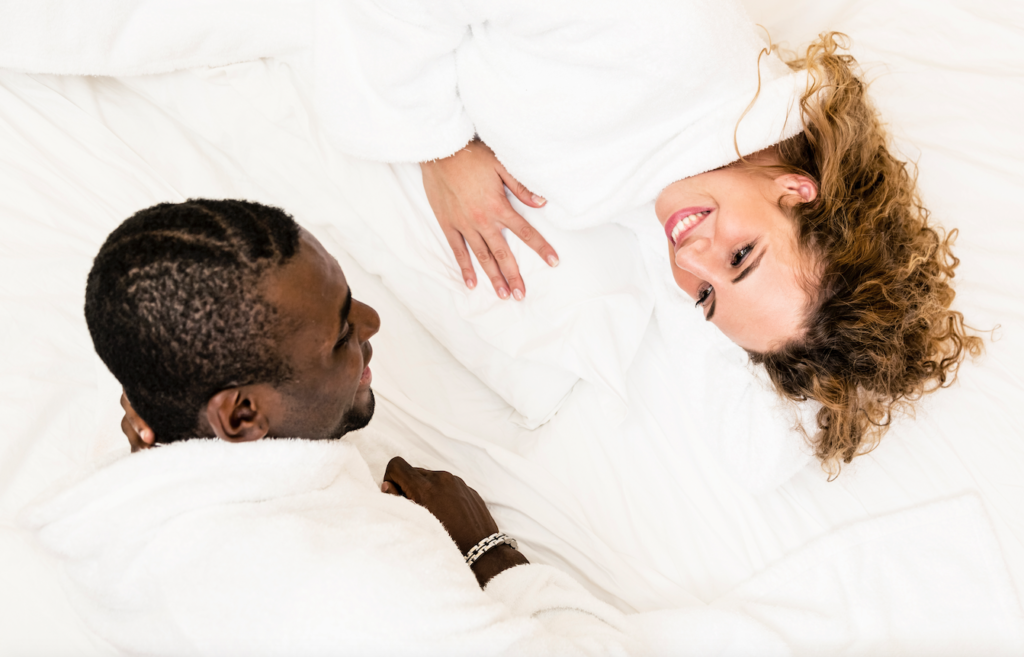 7. Take a break
For one night, even for just a few hours, do not speak about the wedding. Focus on one another and the other things going on in your lives. While the wedding is clearly top of mind, it can be stressful if that's the only topic of conversation. This can be a lot harder than it sounds! So distract yourselves with some fun. Have a games night, go to the movies, take in a hockey or baseball game ­– do something that forces you to focus on something other than the wedding.
Read more from our Romance Guide.