This shoot is a combination of frozen accessories (literally frozen in ice!) and killer beauty looks. And no, we aren't expecting you to wear ice cubes at your bachelorette party or wedding shower, or on your wedding day, but we are encouraging you to show off your personality. Makeup is a great way to do that.
Take a peek at the looks below, with expert beauty tips from makeup artist Diana Carreiro.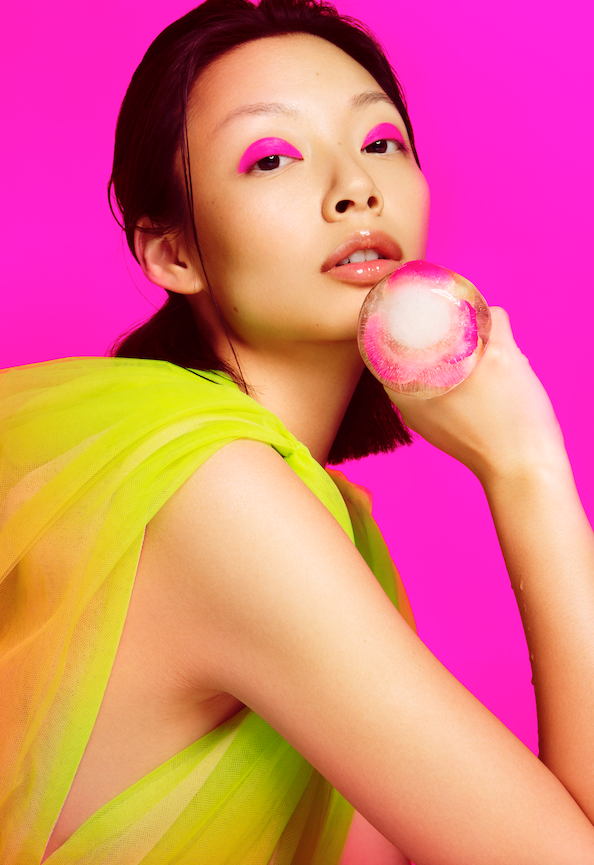 Bright shadow
No blending is necessary for this statement graphic eye. Simply trace out the shape with an eyeliner, then fill in with a matching cream, liquid or powder shadow.
Top: Narces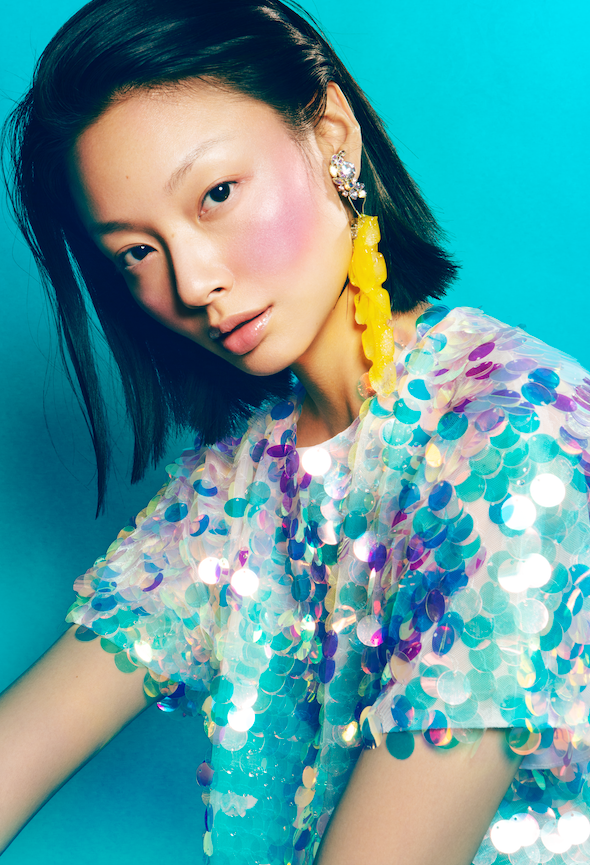 Draped blush
Lightly sweep a sheer blush from the apples of the cheek to temples. Dust an iridescent highlighter overtop to complete this ethereal look.
Top: Narces
Earrings: Vintage Carole Tanenbaum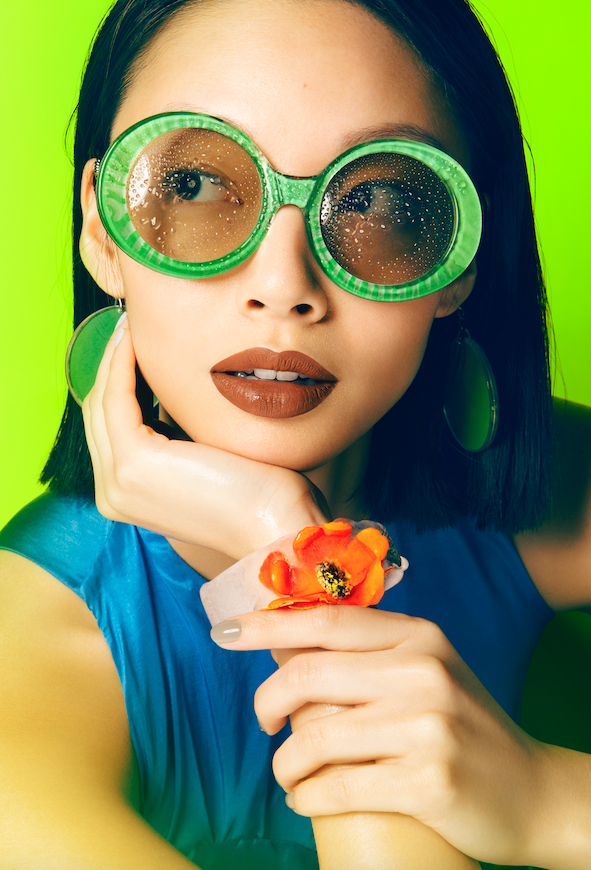 Retro '90s lip
To channel your inner '90s supermodel, start by prepping lips with balm, then concealer to neutralize your natural lip colour. Fully line and fill in with a matching matte liquid lip.
Top: Andrew Coimbra
Sunglasses and earrings: Vintage Carole Tanenbaum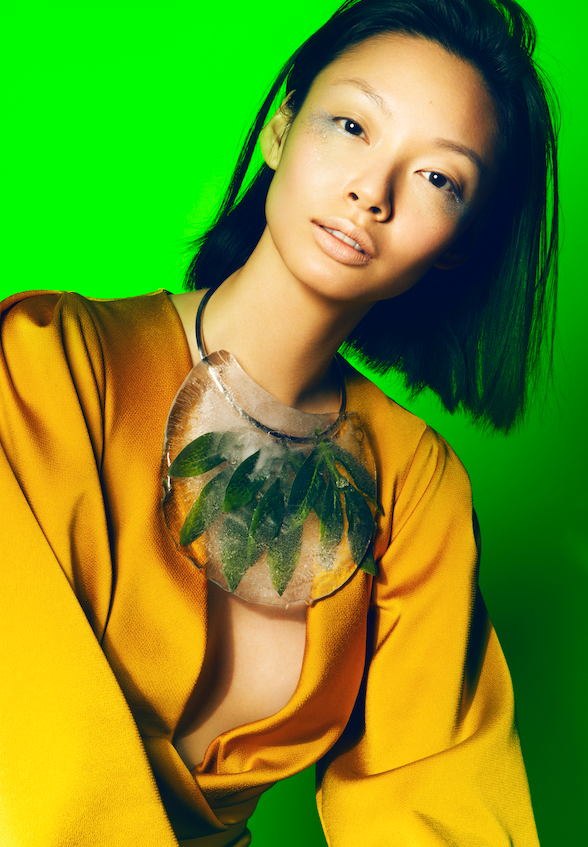 Sparkle
Sparkle applied to the bottom corners of the eye is an unexpected twist to this celebration staple. For maximum benefit, use a rich eye cream to keep it in place.
Jumpsuit: Atelier Guarin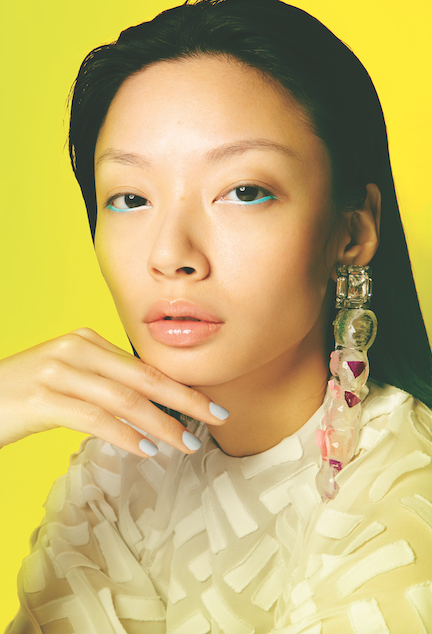 Stay in line
Up your waterline game with this dynamic duo. Ice blue brightens whites of eyes, while a pure white on the inner corner makes eyes appear larger.
Top: Atelier Guarin
Photography: Lise Varrette
Hair & makeup: Diana Carreiro
Styling: Aliecia Brissett, P1M
Ice accessories: Lise Varrette & Matthew Stearns
Model: Alice Ma, Anita Norris Models
Read the Spring issue of Today's Bride here!