If you've made the choice to have a destination wedding, you're in for the experience of a lifetime. But here's how to get the most out of your trip.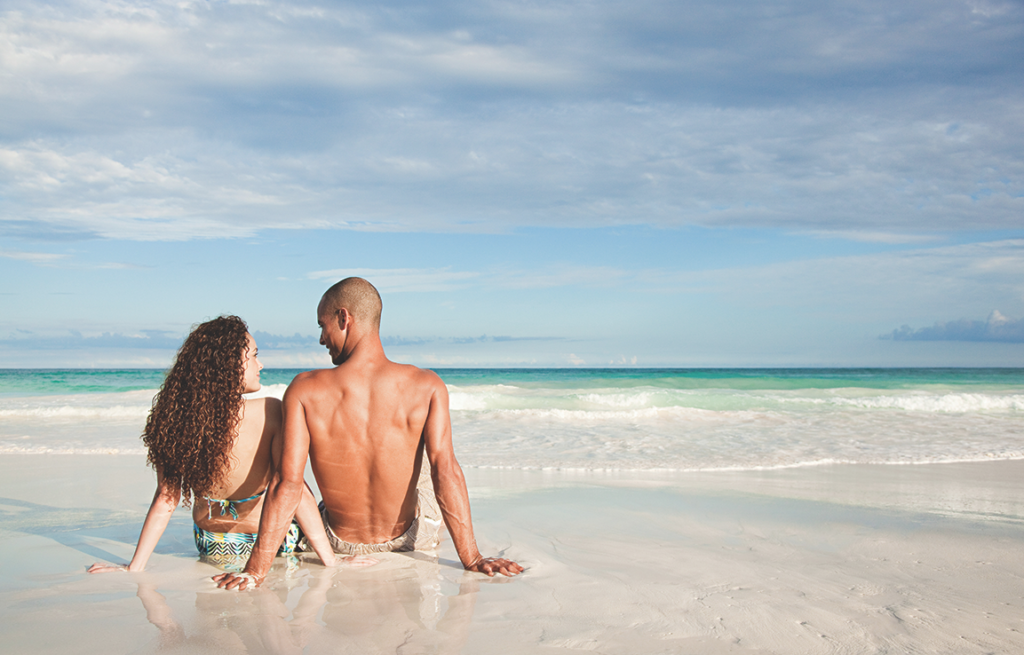 Get off the resort
If you're having a resort wedding, be sure to get off the property once or twice to enjoy your host country. Plan an excursion (with just your partner, or ask your guests to come along), enjoy a nice restaurant, hit a club or explore a local city. This, of course, should be done only in safe areas. Speak to your concierge about the best places to visit, where you'll be immersed in the country's culture, while also staying safe.
As you explore the area, look for wedding favours for your guests—like local coffee, alcohol or jewelry.
Invest in good photography
This once-in-a-lifetime trip deserves to be captured properly. Hire a great wedding photographer to snap beautiful photos. If possible, do a pre-wedding shoot as you stroll through a local town, or do a post-wedding photo shoot, jumping into the ocean or pool in your wedding gown. After spending time, money and energy into planning the perfect wedding, you'll want the perfect photos to go with it.
Avoid the sun
Sunshine is most likely one of the reasons you planned a destination wedding in the first place, so you'll definitely want to soak in some rays – just not before the ceremony! Slather on that sunblock, wear a ridiculously large hat and search for the shade.
You do not want to be sunburned on your wedding day – it's painful, unhealthy and makes for pretty terrible photos. You should always protect yourself from the sun, but on the days leading up to the big event, be extra careful!
Give (and get) some space
If you're lucky enough to travel with a big group of family and friends, be sure to give them the chance to do their own thing. Yes, it is your wedding, but they probably paid a pretty penny to be a part of your day, so try not to overwhelm them with a strict itinerary. Allow your guests to have their own romantic dinners or private excursions; this, in turn, gives you some alone time, too.
Go on a honeymoon
Destination weddings, like all weddings, can be stressful at times. So be sure to take a honeymoon after the vows have been said. You can stay at your current resort or hotel, but opt for an upgrade for the last few nights. (Like the honeymoon suite, or an over-the-water bungalow!) Or, go somewhere completely different to relax, unwind and spend quality time with your new spouse.
Let it go
The planning is done. You're in a beautiful location. You're about to say, "I do." Those are the only things you should care about. If the favours were left at home or the right shoes didn't make it into your suitcase, you don't have to stress.
Not everything will go as planned, and that's OK. It's cliché, but don't sweat the small stuff.
Get more destination wedding planning tips right here!