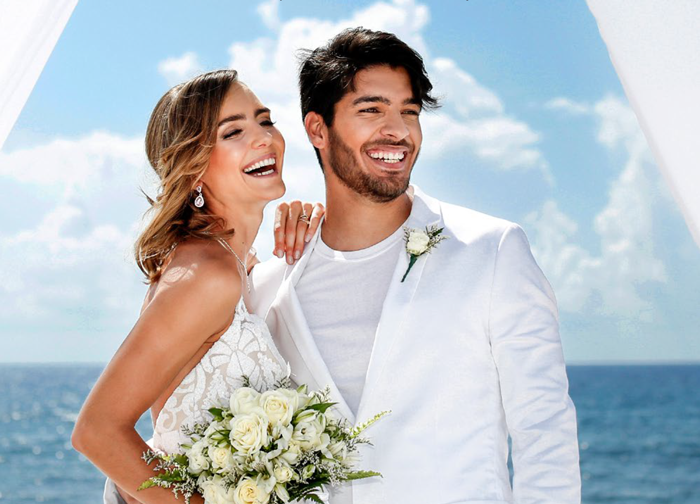 Weddings in Mexico are rich in tradition, and couples can combine local food and time-honored rituals with Weddings by Palladium, personalized packages custom designed by wedding planner Karen Bussen to create an unforgettable destination wedding. Beautiful beachfront resorts awaits couples seeking to create unforgettable romantic memories in Costa Mujeres, Cancun and Riviera Maya.
The five-star Grand Palladium Costa Mujeres Resort & Spa and TRS Coral Hotel are ideally situated for a gathering of loved ones for a destination wedding in Mexico. Located just minutes from the Cancun airport, both resorts are set apart from the busy Hotel Zone on the unspoiled beach of Costa Mujeres. The family friendly Grand Palladium Costa Mujeres Resort & Spa is large enough, with 673 rooms, to accommodate big weddings while still providing the attentive service that distinguishes Grand Palladium Hotels & Resorts. Wedding guests without kids in tow — as well as the bride and groom — may choose a stay at the neighboring TRS Coral Hotel, an elegant, adults-only oasis. Grand Palladium Costa Mujeres Resort & Spa's modern architecture, contrasted with the the blue Caribbean, surrounding mangroves, and the greenery fringing its pool and public areas, makes a beautiful backdrop for a wedding reception and ceremony.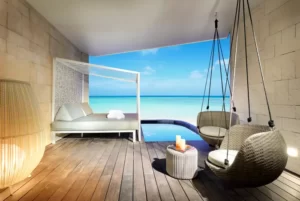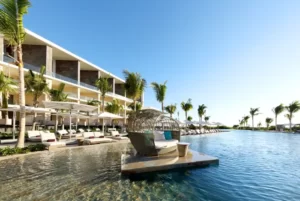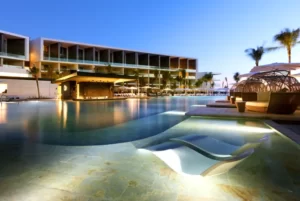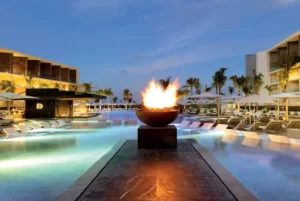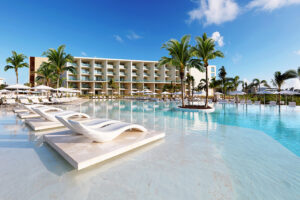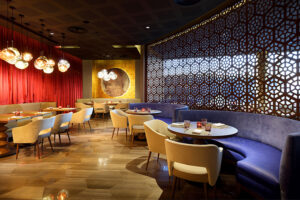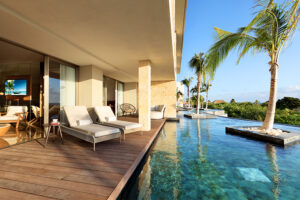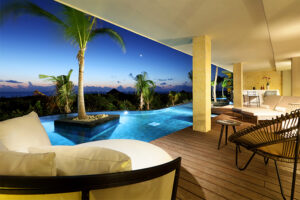 Make every Costa Mujeres Destination Wedding Special
Vows can be exchanged on the beach or at a selection of venues, from the Nuestra Señora del Rocío Catholic wedding chapel to a lakeside deck or — for larger events or in case some "liquid sunshine" falls — the resort's convention center. Weddings by Palladium provides the planning and pampering to make every Costa Mujeres destination wedding special, from a dedicated wedding planner, the choice of a half-dozen wedding packages designed by Karen Bussen, the use of venues, and extra touches for the bride and groom like breakfast in bed, a wedding gift, honeymoon amenities, turndown service and late check-out.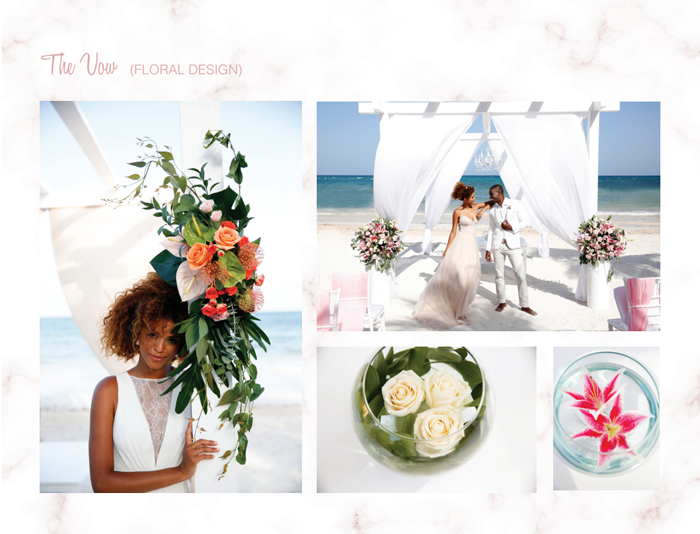 All of these wedding facilities are also available to guests staying in the 469 luxury suites at the TRS Coral Hotel, a quiet enclave with personalized service and special dining and entertainment options set aside for guests only, including the distinctive Helios, an Ibiza style beach club. Both hotels provide the signature Infinite Indulgence® all-inclusive amenities, including unlimited dining, drinks, entertainment, and activities. And before and after the wedding the couple and their guests can enjoy the Zentropia Palladium Spa & Wellness treatments, the excitement of the Chic Cabaret & Restaurant dinner show, or play at the Rafa Nadal Tennis Centre, and more.
Discover the brochure Weddings by Palladium