Even though Israel is called the holy land, with certain areas being known mainly for religion and rich history, there's a lot more to explore within the country. From successful olive orchards and vineyards in the desert, to the art and nightlife in Tel Aviv and a bustling food scene in Jerusalem, there's a lot that might surprise you about the country. With everything else the country has to offer, one main pull when it
comes to visiting Israel is floating in the Dead Sea.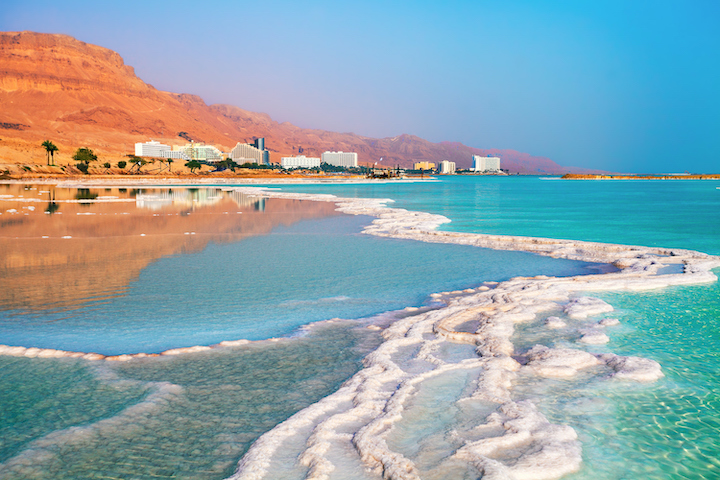 Checking into the Isrotel Nevo Dead Sea Hotel
Isrotel Nevo Dead Sea Hotel is the perfect place to stay to put you right near an accessible path to the Dead Sea. The hotel is set back just a little bit, across the street from the Dead Sea, with a two-story pool overlooking the water. Isrotel Nevo is equipped with a relaxing spa for guests to enjoy, a gym, and the food right in house is unbelievable with buffets for breakfast filled with everything from pickled fish and olive, to a wide variety of Middle Eastern desserts and entrées for dinner. It's a great way to try a wide selection of dishes. Aside from the hotel itself being a great experience, guests can cross the street to find a small beach area that leads into the Dead Sea.
Float in the Dead Sea
You might think that visiting the Dead Sea is just as simple as strolling right in and floating, but there are some safety rules to keep in mind. First of all, there are huge salt crystals below the surface that are difficult to step on. Tread carefully over the crystals or pack water shoes. It's really important to keep your head out of the water to avoid getting any salty water in your eyes or mouth. Make sure you're hydrated and try to avoid drinking any alcohol before you enter the Dead Sea. Also, refrain from shaving before your swim and be sure to use the fresh water showers to rinse all of the salt out of your swimsuit, off of your skin, and out of your hair. To avoid getting dehydrated, keep your soak to about 10 to 20 minutes max and drink plenty of fresh water.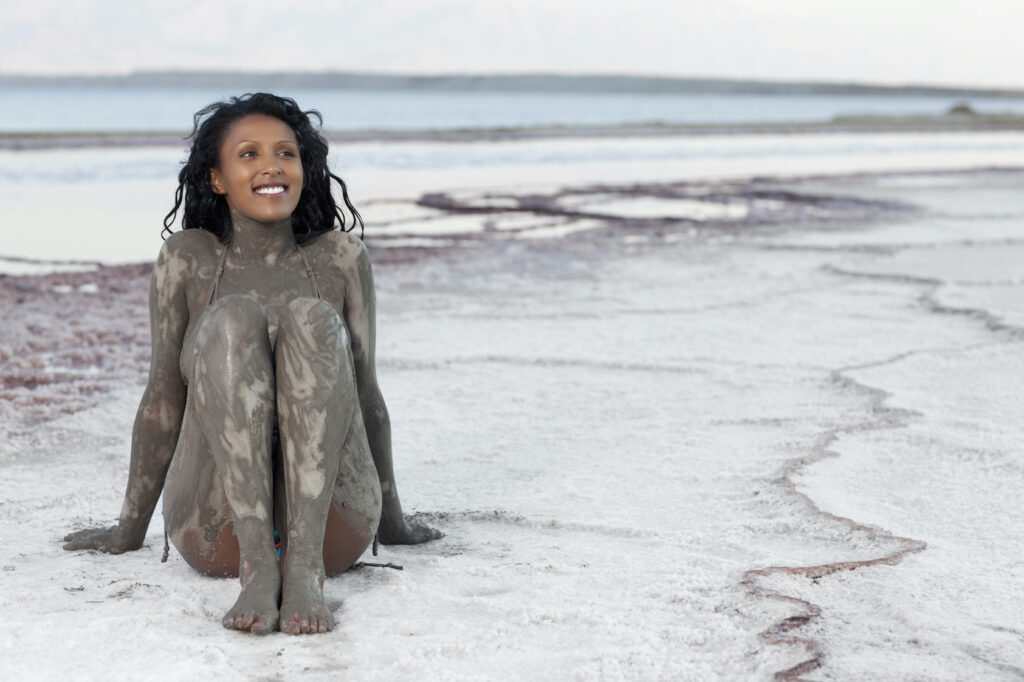 Dead Sea Mud and Skin Care Products
The mud at the Dead Sea is said to have some incredible properties. With the Dead Sea being the lowest level for a body of water, protected by mountains, the mud is loaded with potassium, magnesium, and more. It is said that Dead Sea mud can potentially help with a wide variety of health issues like psoriasis, arthritis, skin tone, back pain, and acne. There are also helpful products to take home, like mud masks that make your skin soft and smooth.
Visit Masada
After a day lounging by the beach, getting all of those amazing benefits from the Dead Sea, head over to soak in a little history at Masada, a natural fortress overlooking The Dead Sea. Visitors can ascend on a cable car up the mountain to learn about the fortress palace built by Herod and the rich history behind the ruins.
–By Jessica Kelly
See more honeymoon destinations here!