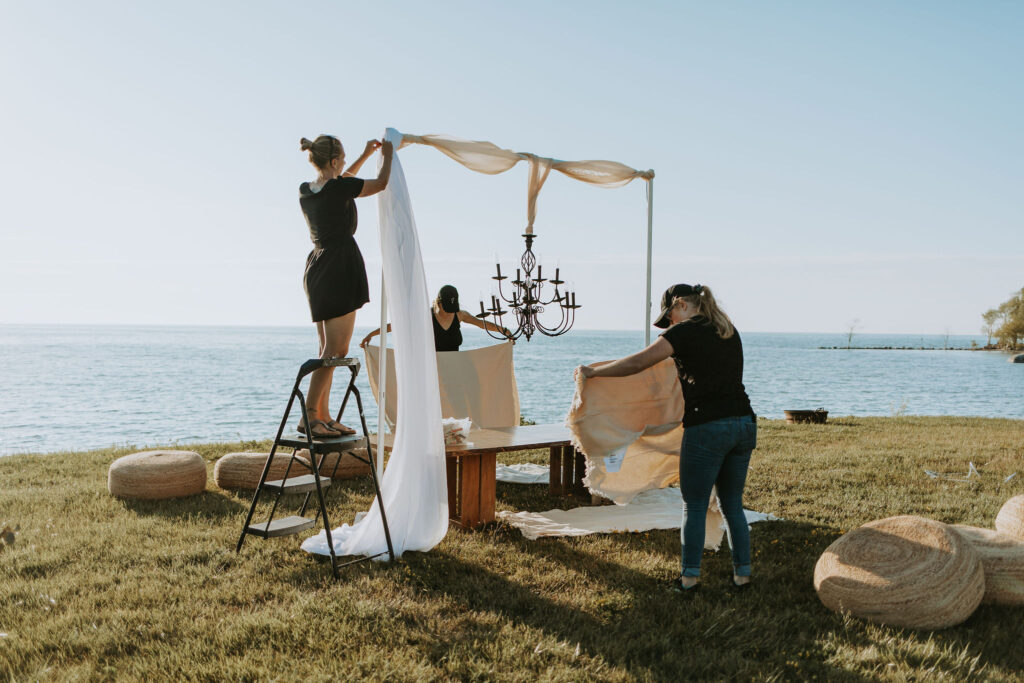 Every couple wants their day to go flawlessly. And while you may think there are only two ways to achieve this – doing it all yourself or investing in a wedding planner – there is a happy medium you might not know about. It's called "day-of " coordination, and it might be the best thing to happen to weddings since the open bar. Whether it's because you want to, or because you have to, you do almost all of the planning and organizing yourself – until the big day when you hand it off to a day-of coordinator. That way, you let someone else worry about all the moving parts, and you get to do what brides are supposed to do on their big day: enjoy the experience of getting married. The only tears you're supposed to shed are those of joy, not frustration!
The benefits
› Day-of planners can be less than a third of the cost of a full wedding planner.
› It lets your family and friends off the hook when it comes to helping out. Your loved ones are there to celebrate you, not run around trying to figure out what to do because it's 5 past cake-cutting-time and no one knows where the cake is!
› An experienced coordinator is far more equipped to deal with any hiccups that may happen and has probably seen it all. Retain your wedding coordinator well in advance of your event. As Jennifer Troietto from theweddingpixie.ca explains, "This year, [day-of coordination] represented a little over 80 percent of my clients and I am seeing couples reach out to secure this service 10 to 12 months in advance now." They don't actually just show up on your wedding day. Typically, they will meet with you six to eight weeks prior to your wedding day. They need time to familiarize themselves with your vendor details and contracts, find and eliminate any red flags, and create a detailed timeline of your day! As with any contractor, be sure to meet with more than one. It's important to not only find a coordinator with the knowledge and expertise to quarterback your day, but you'll also want your personalities to mesh.
So, even if you are the type of person who lives to call the shots, look into day-of coordination. It might be the ideal bridge between the experience of planning and executing the biggest party you'll ever organize – and savouring the once-in-a- lifetime experience of entering into a spiritual and emotional partnership with the most important person in your life.
-Written by Erin Holmes