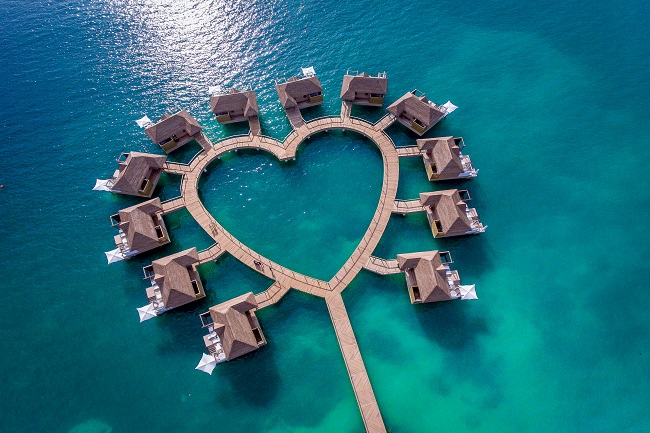 It all began with one resort and a big dream in 1981. Gordon "Butch" Stewart, a man with zero experience in hospitality took a big chance when he purchased a dilapidated hotel, renovated it and reopened it as Sandals Montego Bay. Forty years later, that dream is The World's Only 5-Star Luxury Included® Resorts with 16 Sandals on seven islands across the Caribbean…with three new Sandals Resorts coming soon!
And while Sandals may not have invented the all-inclusive concept, they certainly perfected it
by including the very best of everything. When most resorts at the time didn't include motorized watersports, Sandals did.   They even included scuba diving for certified divers and complimentary green fees on their golf courses. What's more, Sandals has always included the very best equipment and gear for all land and water sports, and even private instruction too. And when other resorts only had "food courts" and buffet restaurants or charged their guests extra for specialty dining, Sandals included specialty restaurants serving up mouthwatering gourmet cuisine created by highly trained chefs from across the globe.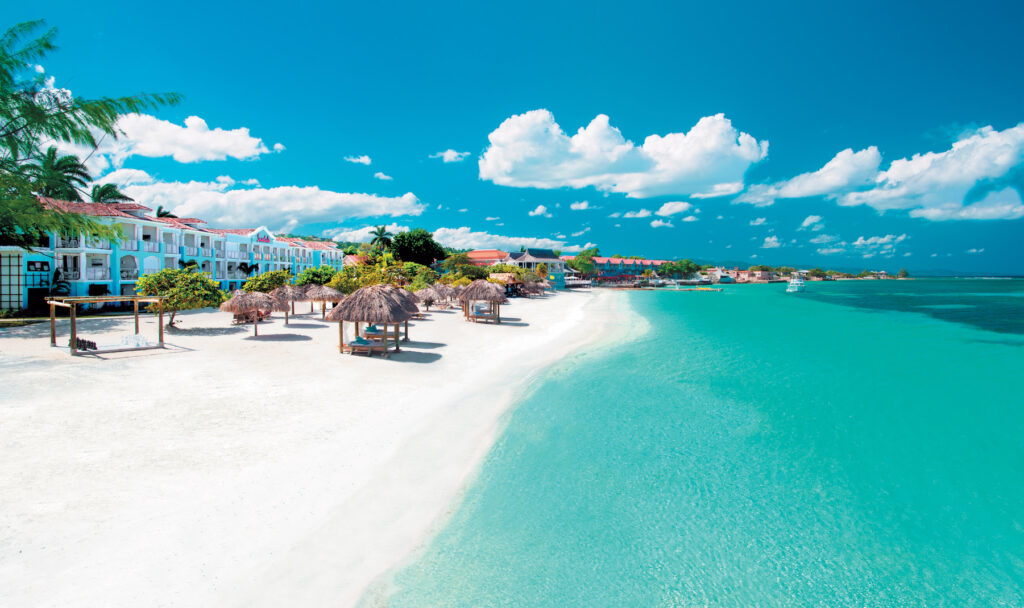 Sandals set the bar high right from the start, constantly innovating and elevating the all-inclusive industry for four decades.  Things that are commonplace now in 2021 at any all-inclusive resort in the Caribbean, Sandals Resorts was the first to introduce them including swim-up pool bars, Jacuzzis steps from the beach, hairdryers, satellite TV service and king-size beds in guest rooms and specialty, non-buffet restaurants. Gordon "Butch" Stewart, the late Founder and Chairman of Sandals Resorts really did change the way the world went on vacation!
As Sandals Resorts grew over the years, adding more resorts in more Caribbean islands, the needs of their guests grew as well….so the signature Sandals-innovation continued.  Did you know that Sandals was the first to introduce Butler Service to the all-inclusive industry?  They were also the first to bring the over-the-water suite concept to the Caribbean when they debuted five spectacular Over-the-Water Villas in 2016 at Sandals Royal Caribbean in Montego Bay, Jamaica. These extraordinary bucket-list accommodations were now far closer than ever before!
Since no other resorts in the world are so completely dedicated to couples in love, it's no surprise that Sandals are also the leaders in Caribbean destination weddings & honeymoons.  As the experts in love and romance for 40 years, couples from around the world have flocked to Sandals Resorts for the special day since everything is included, so they can focus on what's truly important – each other!
For 40 years, the story of Sandals Resorts has been one of unbridled passion that began in 1981 with the dream of one man, Gordon "Butch" Stewart, to create the world's best vacation for two people in love. Through the years, he set out to elevate the all-inclusive experience by including things others would never dream of. Today, that story is best told by the thousands of couples who have made some of their most beautiful and treasured memories here. And by the extraordinary people and places of the Caribbean whose warmth and genuine hospitality continue to surpass every expectation of care and comfort. This has always been the recipe for luxury and as we look to the future, Sandals Resorts will continue to earn your trust with the same passion of purpose. Here, love is truly all you need
Click here to learn how the Best of Everything is included at Sandals Resorts.