Spring weddings mean spring honeymoons. So where should you go? The options are endless, but we have a few ideas. Here are 5 places to visit in the spring.
Japan
We had to lead off with Japan. The weather can be unpredictable in Japan, but springtime is a fairly safe bet – rainy season is a couple months away and the comfortable temperatures allow for exciting excursions. But when you think Japan, you think cherry blossoms, and Tokyo is filled with the fragrant flowers during in late March. There are many parks to visit where you're nearly guaranteed a cherry blossom show. Or, escape to Mt. Yoshino, which is home to 30,000 trees and can offer some incredible views.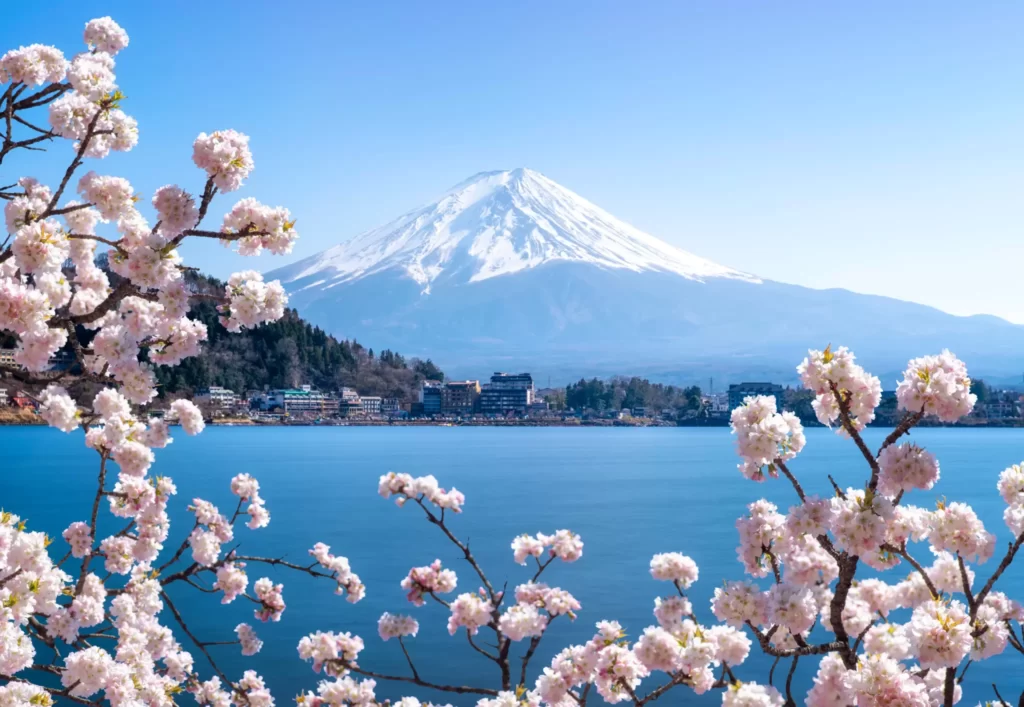 If you love nature but want more than the cherry blossoms, visit Ibaraki's Hitachi Seaside Park. It is filled with gorgeous blooms in all kinds of shades, including a hillside filled with blue nemophilia, creating a sky-on-sky view. And of course, you can't forget Mount Fuji.
Greece
The climate in Greece doesn't fluctuate as much as some other countries, so springtime provides warm temperatures and sunny days – not "summer" weather, but pleasant. Plus, when you travel in spring, there are fewer crowds, giving you more opportunity to explore.
Visit the Oracle of Delphi, an incredible archaeological site considered to be the central part of the Earth. Many say that because of this, it produces a special energy that one can feel. Springtime is the ideal time to visit – you can walk the grounds and discover the ancient relics without being scorched by the sun.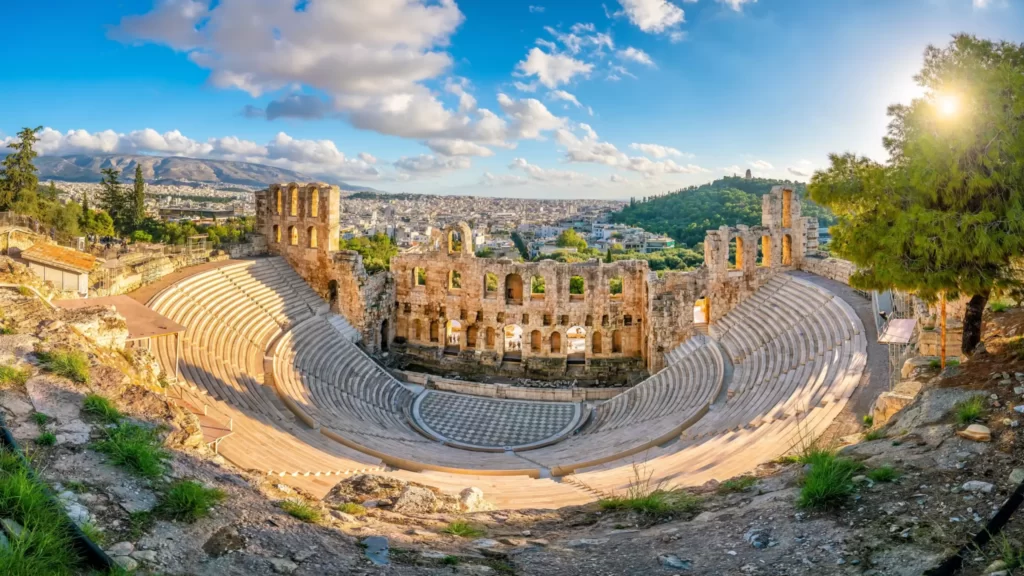 Continue to take advantage of the weather by exploring Athens. You'll be comfortable as you ascend Acropolis Hill to view the Pantheon, experience the changing of the guard (it happens hourly) at Parliament and stroll the National Gardens.
Mexico
If you can sneak in a trip to Mexico destination by end of April, do it. After April, the temperatures rise (and can be unbearable for us Canadians) and the rainy season begins. Consider spring break dates for both Canada and the United States when booking your date. Prices can be higher and resorts will be busier.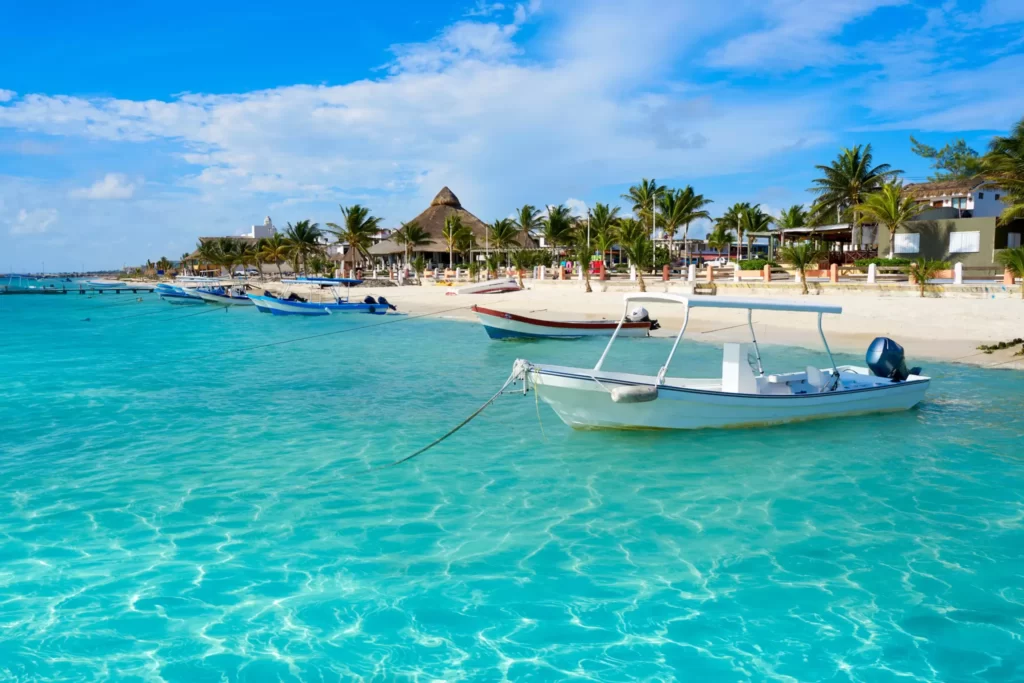 Once you've selected your date, there are so many options in Mexico to choose from: Cancun, Riviera Maya, Cabo San Lucas and Puerto Vallarta are just a few popular options. Each destination offers its own pluses and minuses, so do your research. The Rivera Maya has opportunities to visit the majestic ruins of Tulum and Chichen Itza, or descend into hidden cenotes to snorkel in the cold, clear water. Puerta Vallarta, on the other hand, provides a more relaxing trip, with gorgeous beaches.
Saint Lucia
If you're looking to avoid humidity and rain, April, May and June are great months to visit the Island of Saint Lucia. Major rainfall begins in July, so timing is everything.
Saint Lucia has something for everyone – beautiful beaches for relaxation, rainforests for incredible, natural beauty, mountains, waterfalls, reefs and, of course, the volcanic peaks of the iconic Pitons (a must-see), which stand tall above the island.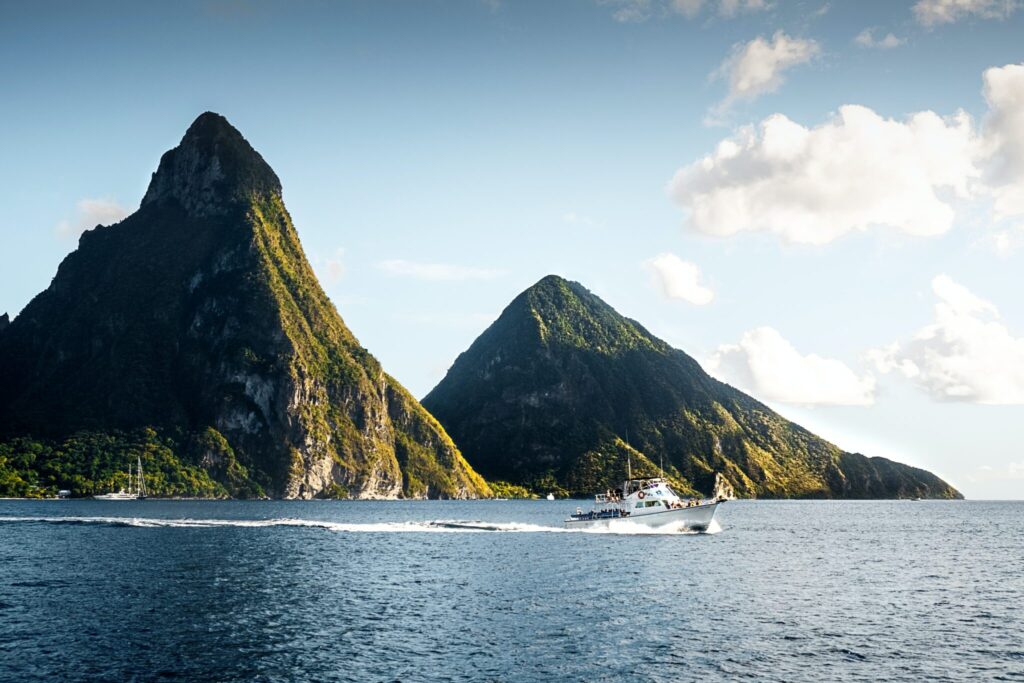 If adventure is your thing, ziplining, snorkeling and horseback riding are just a few activities you can enjoy. There are also great diving spots on the west side of the country. Anse Chastanet Marine National Park is the perfect place to view sea life.
If relaxation is top of mind, then spend your day on the beach, or soak in the hot springs. Hike the Tet Paul Nature Trail to get some much-needed peace and quiet, discovering medicinal plants and sampling tropical fruits along the way.
Paris
When you think of romance, don't you immediately think of Paris in springtime? Is there a more iconic picture of love than the perfect day, having a picnic, sipping wine, with the Eiffel Tower in the background? Don't expect warm weather; April and May can be anywhere from 12–20 degrees.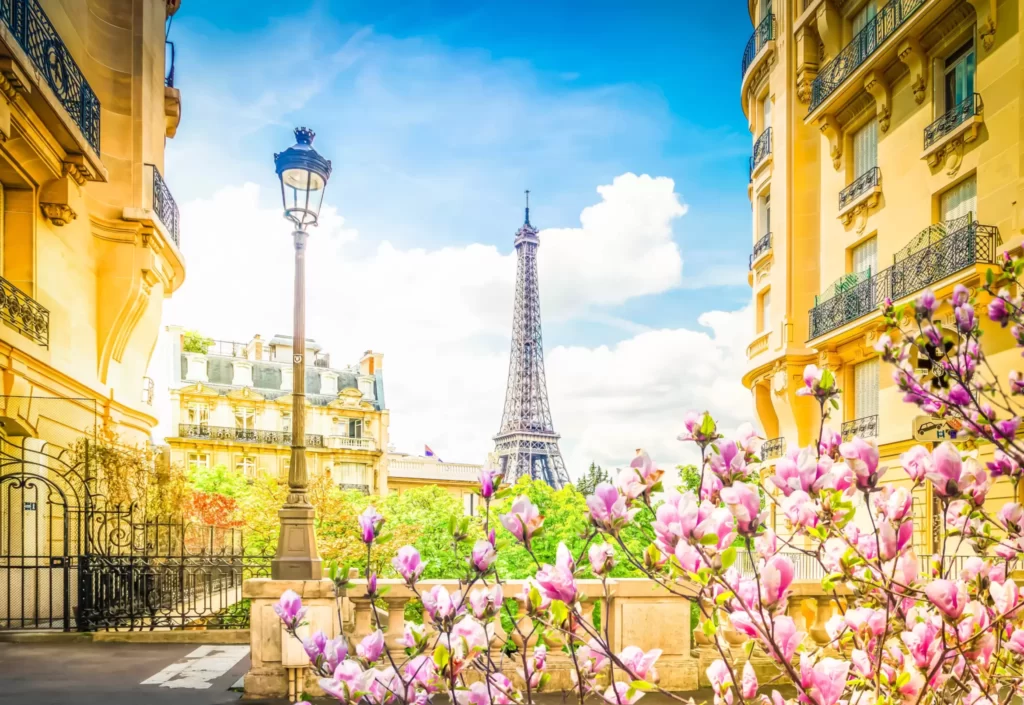 In springtime, Paris is covered in cherry blossoms, creating a heavenly view and lovely scent through the streets. The Jardin du Palais-Royal is perfect for close encounters with the florals, plus the sweet-smelling magnolias, too.
Be sure to hit all the major sites: The Louvre, Musée D'Orsay, Eiffel Tower, Canal Saint-Martin and the area of Montmatre. Spring is a popular time in the city, so purchase tickets early when possible. Take time to avoid the touristy spots and stroll along the Seine River. Don't forget to hit evert bakery you see for baguettes, macarons and other French pastries.
Click here for more honeymoon destinations!
–By Amy Bielby