The latest trend on cozy receptions? The picnic! Picnic wedding receptions are beautiful mini events that are ideal for just you and your partner, or for a few special guests. But this is your wedding day, after all, so the picnic should be more than checkered tablecloths and potato salad. Here's how to do it right.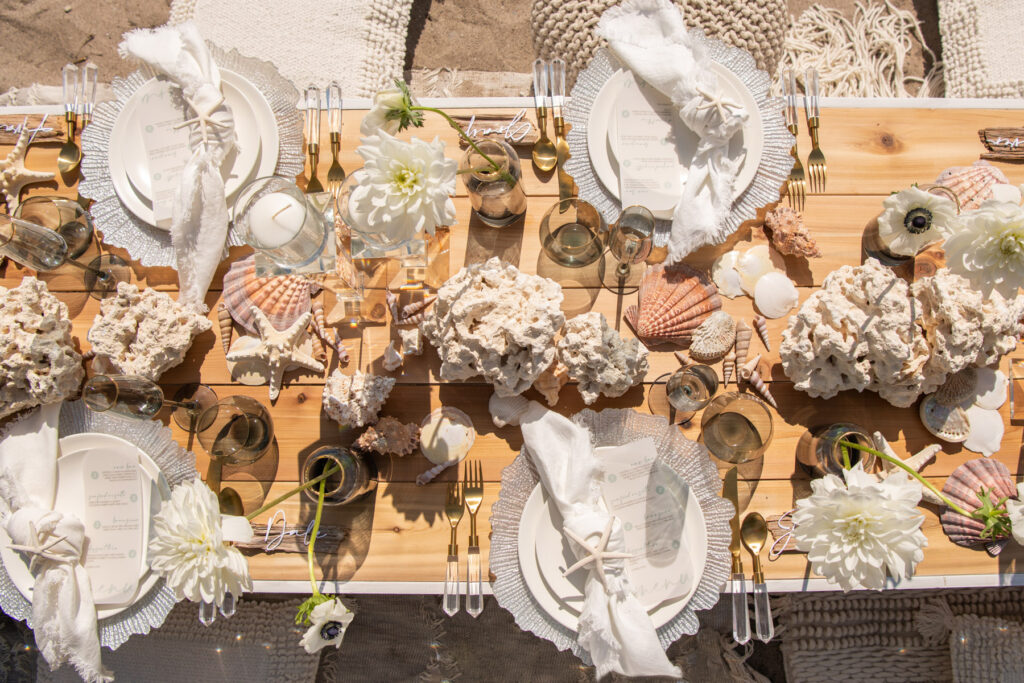 Pick the perfect spot
The great thing about a picnic reception is that they are small and mobile, so easy to do just about anywhere – a park, the beach, your backyard. Keep in mind that while small, you may still need a permit to host your mini event. And if you aren't willing to risk the weather, you can even do a picnic indoors.
Hire a planner
This is your wedding reception – it's a special event. You deserve a detailed, personal, romantic celebration without having the hassle of the nitpicky details. A wedding planner can handle all the specifics and create an unforgettable experience. While this is a picnic, you will still require:
Florals, lighting and other décor
Stationery (invitations, menus, place cards)
A weather-resistant back-up plan
Tabletop details like tableware (plates, glasses, cutlery), linens, candles
Furniture (tables and seating)
A planner will also work with your vendors to ensure a seamless set-up and take-down. The last thing you want at the end of your wedding day is to be responsible for clean-up.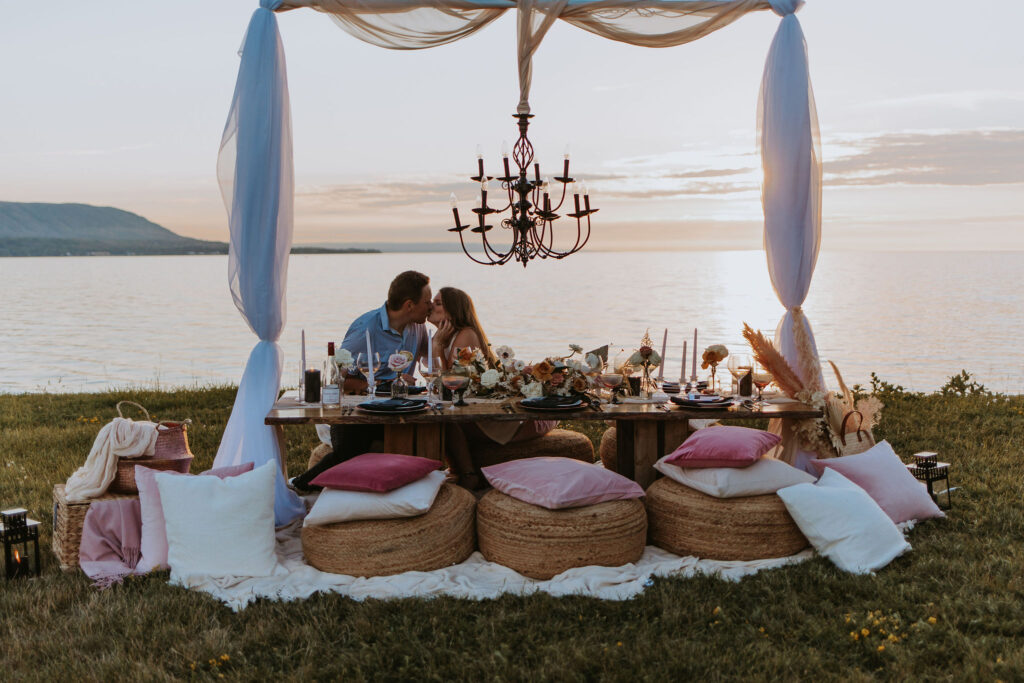 Think about comfort
A picnic on the ground is romantic and whimsical, but not fun for anyone with a bad back, terrible knees or other mobility issues. Your options are to rent picnic tables for a more traditional set-up, or maybe do a mix and match of small picnic areas – both on the ground and seated – and allow your guests to choose their own place.
You'll also need to provide shade of some kind for sunny/hot days. Rent large umbrellas, set up a canopy or tent, or simply find a great spot under the trees.
And of course, don't forget that your guests will need access to a washroom! Depending on your location, this may mean renting portable facilities.
Serve a delicious meal
There are so many options for picnic food! Personalized, individual picnic baskets are adorable and sweet, or opt for mini charcuterie boxes. You can do a buffet of elevated picnic foods, and even have a barbecue (forget hot dogs and go for something fun like kabobs or grilled seafood). Top the evening off with a campfire (where prohibited) and s'mores.
Set up a lemonade stand or sangria station (with non-alcoholic options) or keep pitchers of drinks on the tables to eliminate having to get up and down too often. Better yet, hire a server or two to eliminate the self-serve feeling of the reception.
Prep for the evening
If your party is a good one, it will continue into the evening hours, so be prepared. Have blankets on hand in case of cool weather, bug spray for the insects, candles, tiki torches and lighting for safety, and some entertainment to keep the party going. If you're having a bonfire, think about hiring a musician to play guitar. And, of course, fireworks would be the perfect ending to the perfect day.
For more intimate wedding ideas, check out our Intimate Wedding Guide.