We'll let you in on a little secret: your wedding ceremony can be whatever you want it to be. 
For many brides, the ceremony is the most meaningful part of the wedding day. It's where you declare your love and commitment to your partner before your closest friends and family. So why not make it personal and memorable? 
We're sharing some of our favourite tips for customizing your wedding ceremony and making it inclusive for guests of all backgrounds. Get ready to make your ceremony unforgettable!
Making your ceremony meaningful and personal
For many years wedding ceremonies were standard; if you had been to one wedding, you knew exactly what to expect at the next. But, in today's modern times, this is no longer the case. Couples want to make their wedding ceremony unique, personal and meaningful by replacing old traditions with new ones, crafting personal vows, and other unexpected touches. 
Every year, weddings evolve to include new trends, and personalizing your big day is one that's here to stay, and we love it!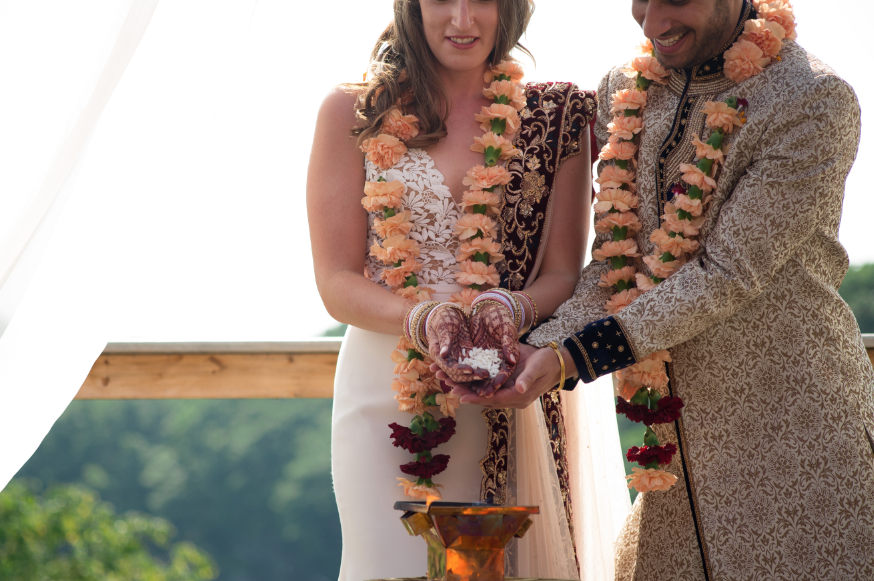 Incorporating cultural traditions
Incorporating cultural traditions into your wedding ceremony can infuse your special day with a rich tapestry of meaning and significance, celebrating your love and the diverse backgrounds that have shaped both of you.
Whether it's a traditional tea ceremony symbolizing harmony and respect, the rhythmic beats of a vibrant cultural dance, or joining as one with a unity ceremony, embracing these customs can create a truly unique and inclusive experience for you and your guests.
By blending these cherished traditions into your ceremony, you honour your heritage and showcase the beauty of diversity, making your wedding a heartwarming and memorable celebration for everyone involved.
Write your own vows
There's nothing more personal than declaring your love and commitment to each other in your own words. Pour your heart into writing heartfelt wedding vows that capture your unique relationship. Share memories of your journey together and what you hope for your future. Your guests are sure to need tissues for this part!
Add personal touches
Think of details that showcase your style as a couple. Use your favourite flowers, colours or decor, or display photos of the two of you from your relationship. Have guests sign a guestbook with well wishes or advice for your marriage. Release butterflies or blow bubbles. The options are endless to craft a wedding ceremony that is perfectly you.
Honour family members
There are touching ways to pay tribute to close family members who can't be at your wedding or are no longer with you. You could light a memorial candle, display photos, or leave an empty chair.
For those who hold a special place in your heart that can attend the wedding ceremony, consider including them in the ceremony, like doing a reading, walking down the aisle, or giving a toast at the reception. This allows them to feel included in your big day.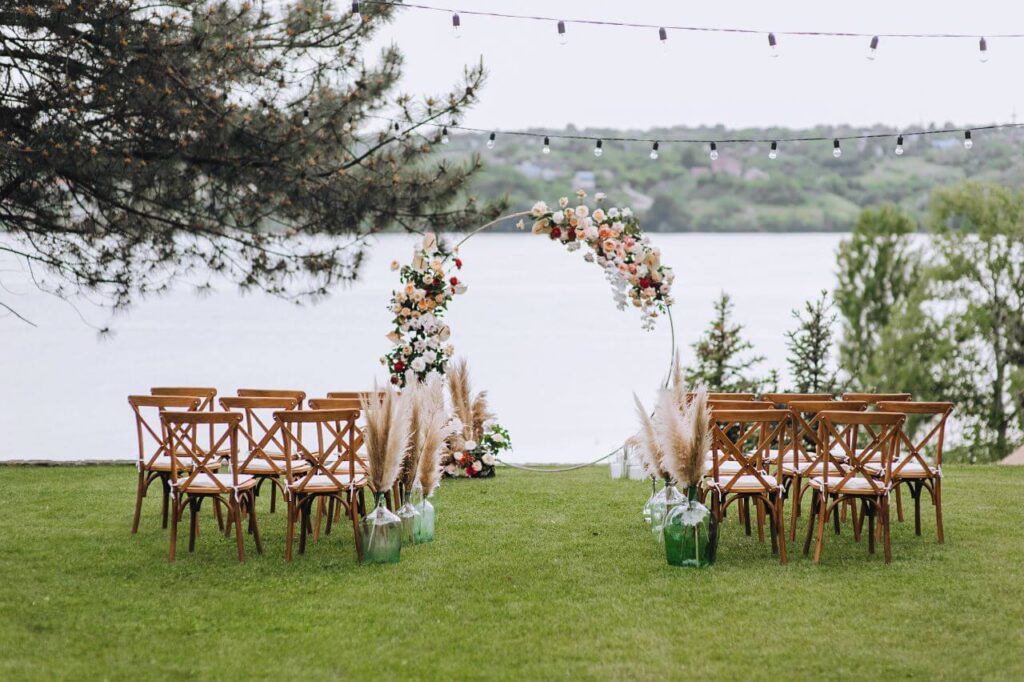 Creating an inclusive environment for all guests
Here are some tips to make your wedding ceremony welcoming for everyone:
Seating arrangements

: Design your seating chart with inclusiveness in mind. Place guests with mobility issues or disabilities in aisles or near exits for easy access. Group people together who know each other so no one feels alone. Have a few extra seats in the front rows for any surprise guests.
Provide aids and accommodations

: Think about things that could make the experience easier for all your guests. Provide large print programs for those with low vision. Have a few chairs with higher backs and armrests for guests who need extra support. Designate a quiet space for anyone feeling overwhelmed. Offer wheelchair access and seating. Provide captioning or ASL interpretation for those who are deaf or hard of hearing.
Share details in advance

: Give your guests information about what to expect at the

wedding ceremony

beforehand. Explain the general flow and length. Note if there are any unique traditions, readings or rituals included. Provide details on the venue like parking, seating, and accessibility. This helps put everyone at ease and allows them to plan and prepare.
Recognize diversity

: Find small ways to honour the diversity of cultures and beliefs in your guest list. You might include readings, prayers or rituals from different faiths. Play music from various cultural traditions. Serve a mix of cuisine options that have meaning for your guests. Recognize any cultural practices during the ceremony or reception toasts.
Keep an open mind

: Not all guests will share or understand certain aspects of your wedding. Do your best to approach the ceremony with empathy, respect and openness towards people from all backgrounds. Focus on the love and community you are building by inviting all these special people to celebrate with you.
Unique ceremony ideas to wow your guests
Share your love story
Sharing how you met and fell in love is a personal way to connect with your guests. You can have friends or family members read different parts of your story or do an interactive timeline where guests chronologically place milestones of your relationship. Your photographer can also assemble a slideshow of pictures from your relationship to play during the wedding ceremony.
Ask guests to share wisdom or blessings
Have friends and family members prepare words of wisdom, blessings or advice to share during your ceremony. Hearing messages of love and support from the essential people in your lives will make the ceremony extra special. You can also provide cards or small notebooks for guests to write messages that you can read later.
Highlight shared interests or hobbies
Think of creative ways to weave details of hobbies or interests you share as a couple into your ceremony. For example, if you both love to travel, you could have guests sign a globe as a guestbook or use vintage luggage as card holders. If you share a love of music, have friends perform a song that is meaningful for your relationship or relationship. Adding these personal touches will make your ceremony reflect who you are as a couple.