As you may or may not be aware, there is a flower shortage. Seems kind of unbelievable, right? Flowers are flowers – they grow everywhere.
The flower industry is complicated and plays a big role in the wedding industry, and over the last year, there have been some obstacles to face.
According to Mayesh, a wholesale florist in California, there are a few reasons we are seeing fewer blooms this year:
Due to COVID-19, farmers had to shut down their processes and often didn't have enough staff to tend to the crops.
Many regions have had unprecedented bouts of extreme weather.
Demand has skyrocketed! During the pandemic, as people couldn't see each other face-to-face, people reached out to each other with flowers. Plus, weddings kicked back in, and events doubled, upping the need for florals.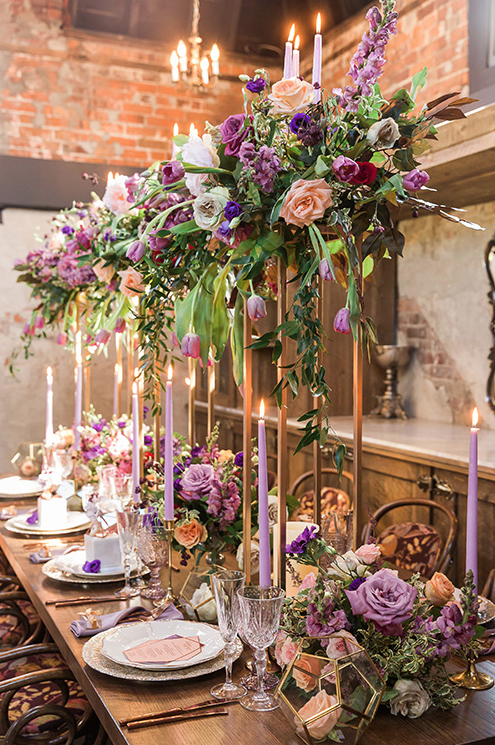 Paulina Sazon, owner and creative director at Fête Event Design Company, says, "With pandemic restrictions being lifted this summer and moving into the fall, there is a huge increase in demand all over the world for floral product to fulfill these weddings and events, and there is a shortage of product on hand. This means that pricing for floral has risen dramatically, in some cases double the regular cost."
In other words, couples need to be aware of their budget and factor in higher prices for their desired florals.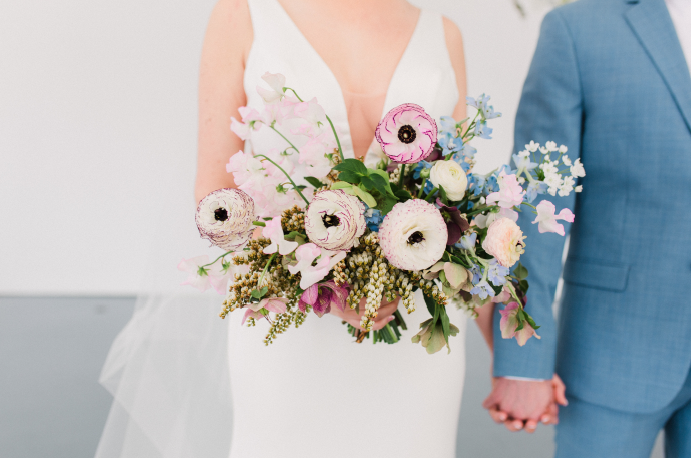 Kei Muto, owner and lead designer at Quill + Oak, says couples may have to make compromises to stick to their budget. "If your budget is very strict, then you will almost certainly have to alter your vision by either scaling arrangements back significantly and/or being flexible with colour palette/flower varieties. Our suppliers keep reminding us that there are still lots of flowers available if you are open to orangey dahlias or purple roses, for example."
It seems that going forward, into 2022, colour might be the answer. Currently, the most sought-after flowers tend to be blush, champagne, pink and white, or fall into the rose category (white, toffee and cappuccino being the popular ones).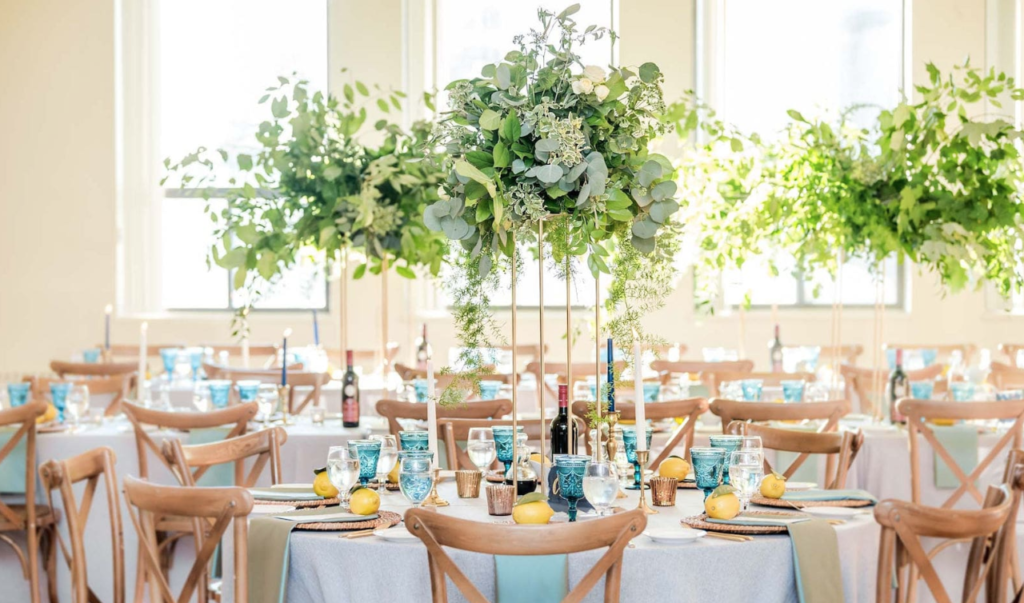 Tanya List, of Tanya List Design & Floral is happy for the potential return of colour. "As always I'm hoping that more couples choose colour," she says. "When weddings have multiple colours, combined together, it's much easier to be flexible with availability of certainly varieties of flowers. There are so many different varieties of blooms out there. It's time for us to get creative. Also using more foraged foliage is a super easy way to keep costs down and still give tons of show."
Tanya lives in Muskoka and regularly cuts stems from her own property – and sometimes from the homes of her family and neighbours as well!
So, with prices on the rise, how will couples curb the costs for the remainder of 2021 and into 2022? Here are a few tips from these floral designers.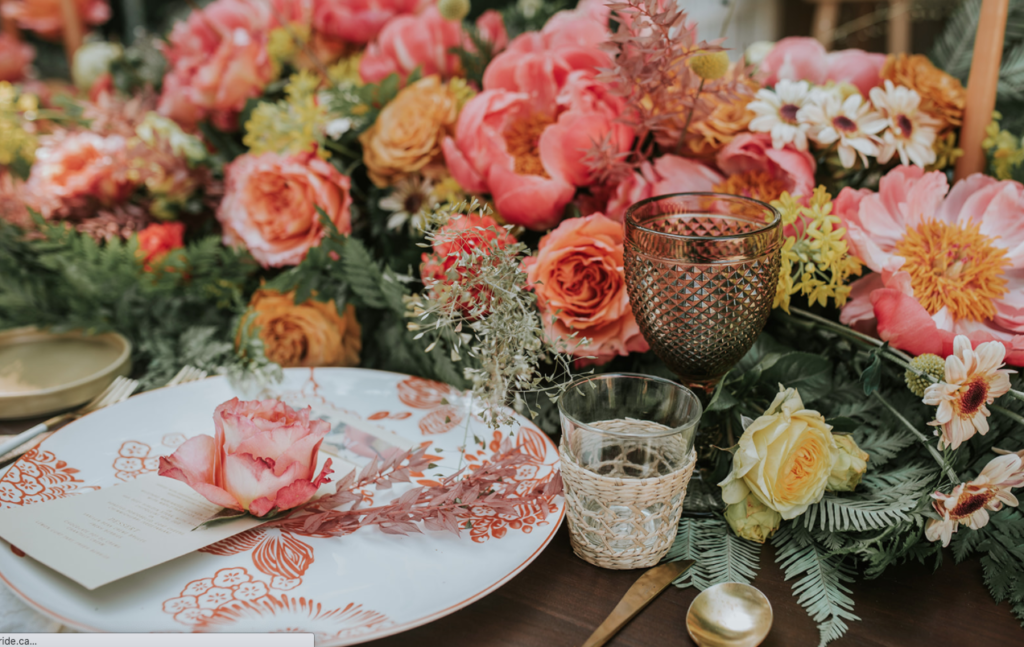 From Paulina:
The first thing a couple can do is find a floral designer that they can build rapport and trust with. When you have that with a vendor, you ensure peace of mind that they will be able to handle shortages and substitutions while being able to pivot and provide solutions should the occasion arise.
Keep in mind that these shortages are temporary, but it's yet to be seen if prices will correct themselves. I would suggest finding your vendors as early as possible. Many of us established floral design companies buy our flowers in advanced, like futures on the stock market.  This practice of a standing order benefits clients with competitive and stable pricing.
From Kei:
My biggest suggestion is to start with what is seasonal because your rescheduled fall wedding cannot look like your original peony-packed spring wedding. Let go of the expectations you had for your first plan. Be flexible. Let your florist do their best work for you within the new set of circumstances!
From Tanya:
In order to stick to a budget, in my option, it's pretty simple; just be realistic. Get all quotes in writing and stick to them. If you wish to make changes, remember that to add items, you will need to subtract as well. Items such as floral ceiling instals, large ceremony arches/chuppahs can really add money to a quote.
See more floral inspiration here!