Planning a wedding is an exciting journey filled with dreams of the perfect day. But let's be honest – it can also be a whirlwind of decisions, deadlines, and occasional chaos. That's why, amid all the hustle and bustle, it's crucial to remember one thing: your well-being matters. So today, we're sharing tips on mindful wedding planning, a process that not only includes crafting a beautiful celebration but also nurturing your inner glow.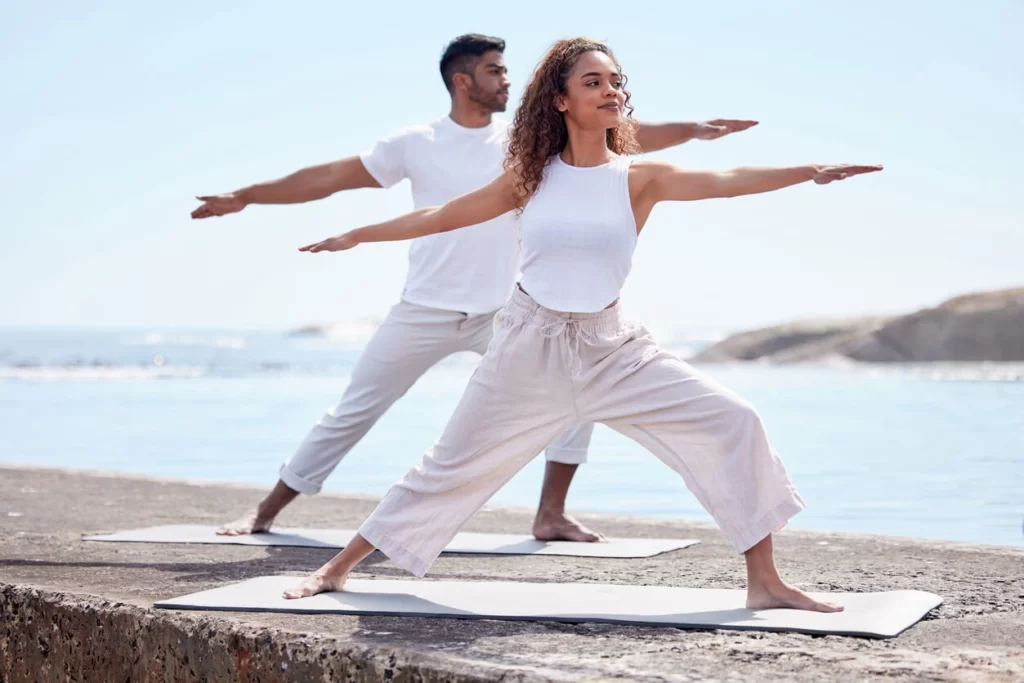 Mindful wedding planning techniques to alleviate stress
The wedding planning process can feel overwhelming and stressful. But with some mindful techniques, you can relieve anxiety and enjoy this special time. Here are some of our suggestions:
Make to-do lists

:

An excellent tip for mindful

wedding planning

is to create to-do lists. This will help you stay organised and eliminate the stress of forgetting things. As you check items off, you can create new lists, assign duties to your bridal party and just enjoy the process of planning such a monumental event.

Prioritise and delegate

: Planning a wedding is not a solo act, so it's essential to delegate tasks and prioritise items on your to-do list based on importance. Enlist the help of your fiance, bridesmaids or family members because, trust us, there are tons of things to do.

Set realistic timelines

: Avoid last-minute rushes by setting achievable timelines for each task. This prevents the stress of trying to do everything at once.

Date nights

:

Regular date nights are not just a luxury but a lifeline during

wedding planning

. With

all the logistics and decision-making, setting aside time for quality moments with your partner can be a powerful stress reliever.

Practice gratitude

: Each day, take a moment to reflect on something you're grateful for in your wedding planning journey. This positive perspective shift can help keep stress at bay.

Practise deep breathing

: Deep, focused breaths can help lower your heart rate and blood pressure, relaxing your body and mind. Try it when you feel stressed about your to-do list or overwhelmed by family demands.

Get some exercise

: Go for a walk or jog, do some yoga, or do anything to release pent-up energy and tension. Exercise releases endorphins that improve your mood and act as natural stress relievers.

Eat a healthy, balanced diet

: Having low blood sugar or not enough nutrients can intensify feelings of stress. Focus on whole foods like fruits, vegetables, lean proteins, and whole grains. Limit excess sugar, caffeine and alcohol.

Take occasional breaks

: Wedding planning can be all-consuming. Schedule breaks to relax and recharge. Make time for activities that bring you joy, whether it's a spa day, a hike, or simply a good book. You'll return to planning feeling refreshed and rejuvenated.

Practice self-care

: Make time for adequate sleep, limit screen time before bed, and engage in relaxing activities. Getting a massage, doing light yoga, manicures, or just unwinding can help you maintain a positive and balanced outlook during this busy period.
With some mindful strategies built into your routine, wedding planning can be a walk in the park. Stay focused on what matters – your health, relationships, and new future as a married couple. The details will come together, but taking good care of yourself will get you to the altar in one happy, whole piece.
Finding joy in planning
At the end of the day, remember why you're planning this wedding – to celebrate your love and commitment to each other. When the stress piles up and you feel overwhelmed, step back and focus on what matters. Make time for self-care, lean on your support network, and try to be present in each moment of the planning process. 
Your wedding day will be here before you know it, so savour this special time of preparation and anticipation. Staying grounded and maintaining perspective will help you start this new chapter of your life with a clear and happy heart. 
You've got this!