When you think of spring wedding flowers, chances are lilacs enter your brain, and with good reason. Spotting lilacs is a sure sign that spring has officially arrived. And that scent! Is there anything more fragrant and fresh?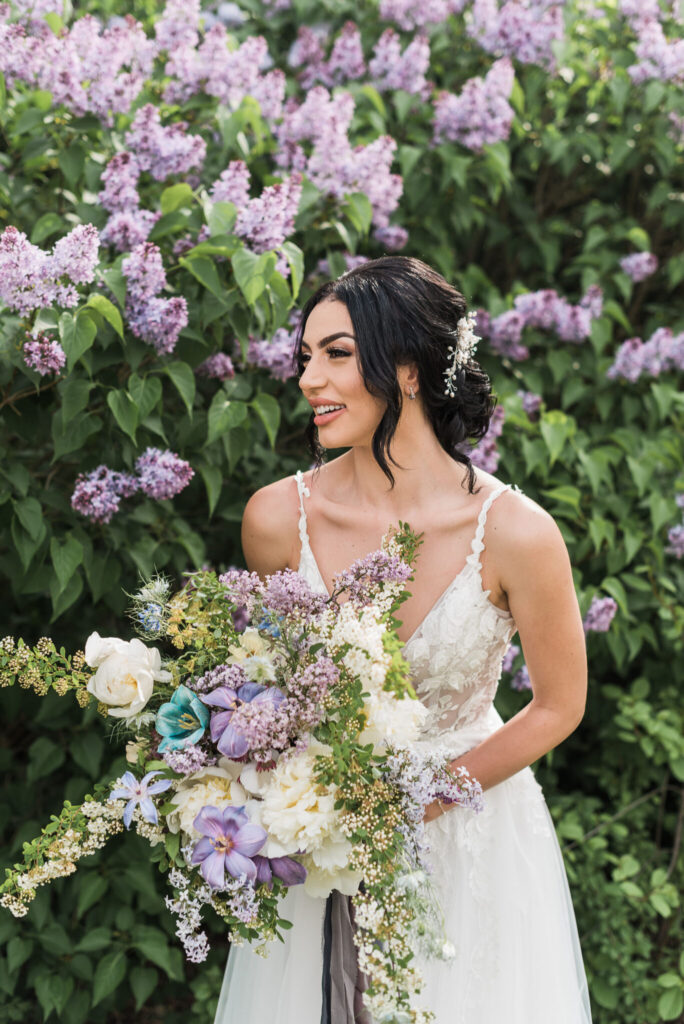 If you plan on using lilacs in your wedding décor, take these lilac facts into consideration.
They aren't just purple! We do love the purple lilacs, but the flowers are also available in white, which can be perfect for a more neutral wedding colour palette.
That purple colour mentioned above? Well it goes well with almost any other colour. So when you're choosing colours for bridesmaid dresses, for example, lilacs will pop off nearly every shade.
They smell so amazing, but that scent can be overwhelming on tablescapes, especially during dinner. A few blooms will make a pretty impact, versus massive arrangements that will affect the scent of food.
Keep the lilacs off the cake. That scent can transfer to food and give the cake a perfume flavour. Instead, decorate the cake table, or put flowers in vases near the cake.
Lilacs are only available for a few weeks in the spring. After that, they are hard to come by. So if lilacs are your thing, choose your wedding date wisely.
Planner: Matrimony Events
Photography: Caitlin Free Photography 
Venue: Harding Waterfront Estate
Floral design: Horae Flowers
Bridal attire: The Modern Bride
Accessories: Blair Nadeau Bridal
Hair: Styled by Shinae
Makeup: Eminent Allure
Stationery: The Paper Boutique
Cake: Blanc Museum
Rentals: Nayos
Model: Morgan Models
See more from our Spring Wedding Guide.