Élisée & Christian Kabulo
They met in university and were engaged on New Years Eve in 2020, and wedding planning began. From the centrepieces, to the ceiling florals, to the drapery on the walls and the seating chart – this couple loved every detail of their gorgeous nuptials.
Special moments: In addition to loving the vows, the couple really enjoyed watching everyone have a good time. Élisée says, "We loved the atmosphere. It was fire and everyone had fun. At one point, I went to the back of the room on my own to get a view of the energy that emanated and the love with which our loved ones surrounded us. It was beautiful to see and it's an image that I still keep in my head."
Helpful advice: "Organizing a wedding can be exhausting and demanding," says Élisée. "A week before the wedding, take a moment with your lover and remember why you are getting married. This will allow you to put the glitches that will occur that day into perspective. This day passes very quickly and there will be no second take. So put everything on your side to fully live every second."
Room reveal: Many couples are taking moments to do a reception reveal before guests arrive. Élisée says it was lovely to share that private experience together.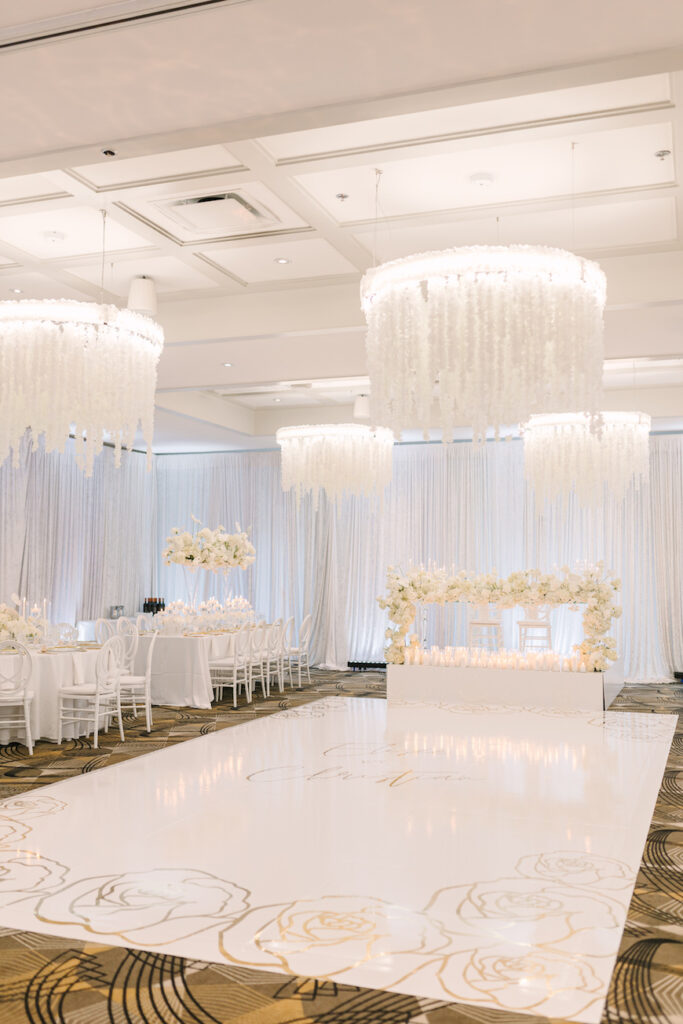 Honeymoon: Élisée sums up their Mexico honeymoon perfectly. "Two words: relaxation, rest."
Photography: JunoPhoto
Venue: Hotel William Grey, Montreal, QC
Number of guests: 130
Planning: Leigh Event Group
Bride's gown: Château de la mariée Nadia
Groom's suit: Suitsupply
Bridesmaids' dresses: Enfant Fashion (Cotonou Bénin)
Hair & makeup: Sparks M.U.A.
Florals & décor: The Wandering Ivy
Stationery: Paper Damsels
Cake: Sweet Savour

Don't forget to check out more amazing real weddings!