Happy St. Patrick's Day! This time of year, people around the world surround themselves with all things green to celebrate Irish culture and traditions, from parades and beads to green beer and corned beef and cabbage. But did you know that St. Patrick's Day also provides the perfect inspiration for an Irish-inspired wedding for 2024 and beyond? So, if you're a fan of all things green, gold, and Celtic, why not infuse your big day with some Luck of the Irish?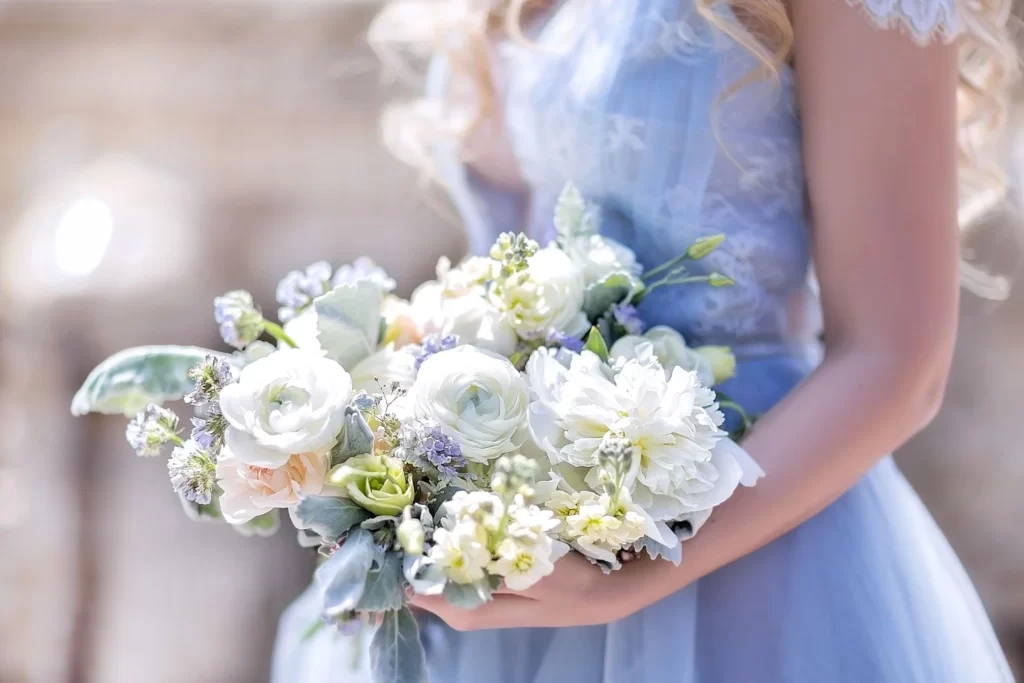 Incorporating traditional Irish customs is a great way to pay homage to Ireland's rich cultural heritage while creating a unique and unforgettable wedding celebration. Today, we're highlighting a few Irish traditions, popular Irish wedding signature drinks, and how to incorporate both into your St. Patrick's Day-inspired wedding. 
If you're knee-deep in planning your Canadian wedding or just getting started and want to infuse some Irish customs, this post is for you! So, grab yourself a Guinness, an Irish coffee, or an espresso martini with Baileys, and let's tune into Irish wedding details that you can incorporate into your big day!
Irish Wedding Decor Ideas
There are many ways to incorporate a touch of Irish style in your wedding decor, starting with shades of green and gold. You can line your ceremony aisle with greenery and floral blooms with a touch of burlap and a lucky Irish horseshoe, centerpieces can be artfully created with beautiful green roses and hydrangeas, and table linens can be emerald green with gold Chiavari chairs.
How To Incorporate
 Irish
–
Inspired Wedding Fashion
Oh, boy! When it comes to wedding day fashion, we have many ideas for adding a little Irish charm.
Dresses:

One of the easiest ways to add some Irish flavor to your wedding is by having the bridesmaids wear green. Emerald green has been a popular colour lately and looks incredible with touches of gold and ivory and green bouquets. 

Blue Wedding Gown:

Did you know that the traditional

Irish wedding

dress is blue? In ancient times, blue symbolized purity before white became the universal symbol of virginity.

Accessories:

Some other fun and festive ways to infuse Irish accessories into your wedding are with small trinkets or accessories. The

groom and groomsmen

can wear green ties, suits, and shamrock cuff links. They can also wear titan-inspired plaid ties and green socks. The bride can wear a dainty shamrock necklace, emerald green pins, green shoes, flower crowns, a Claddagh ring, and more. 
Irish Signature Wedding Drinks
Now for some fun! Ireland is known for its beers and delicious cocktails; here are a few favorites you can offer guests.
The Lucky In Love:

Made with honeydew,

vanilla vodka,

Cointreau, Midori, fresh lime juice, and fresh mint

and

topped with champagne, the Lucky in Love cocktail is as fun to say as it is tasty to sip on. 
Irish Eyes:

You'll need whiskey, Baileys, green Crème de menthe, and fresh cream

for this cool concoction

.

Nutty Irishman:

The Nutty Irishman is one of the most popular Irish beverages to sip after dinner, making it a great drink to serve with your wedding cake (it's very indulgent).

 

You'll need Frangelico Hazelnut Liqueur, Baileys Irish Cream, whipped cream, crushed hazelnuts for decoration, and ice.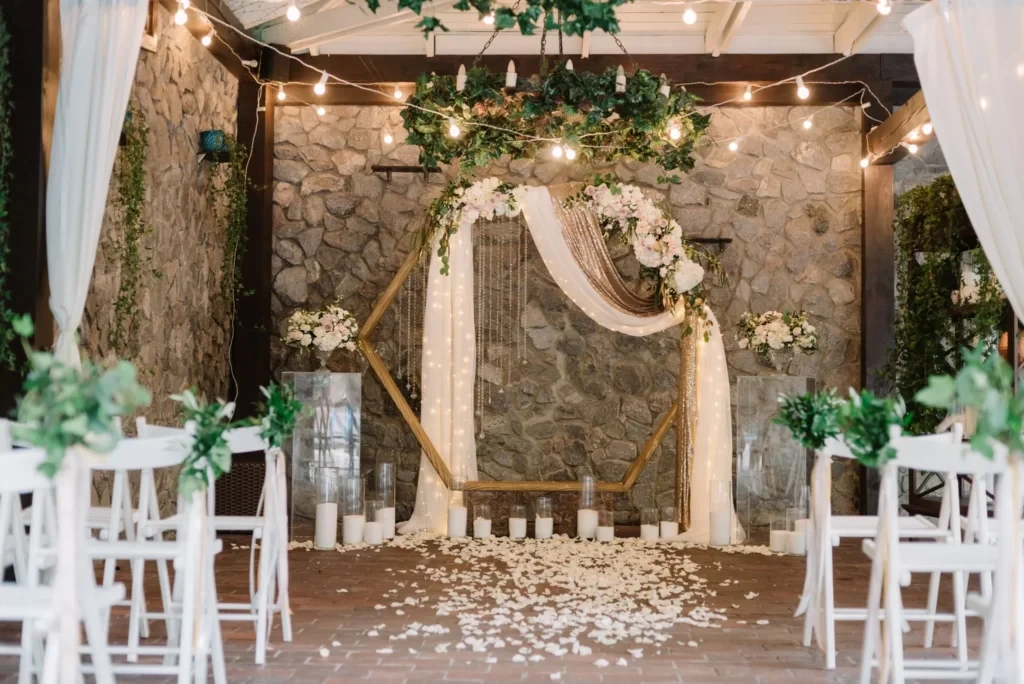 Greenery & Garlands Galore
Make a statement with your wedding decor by opting for big and bold floral installations in shades of green and white. You can choose to have these installations at the entrance of your ceremony or reception venue or opt for a single oversized floral arrangement that can serve as both ceremony and reception decor.
Large wedding floral installations can include garlands, grand flower arrangements suspended from the ceiling, archways, and more. Different shades of greens and ivory flowers create an incredibly romantic look. 
Remember, the key to nailing this look is to go big with the greenery. So, take your time and incorporate as much greenery as possible to create a stunning, natural ambiance that will leave your guests in awe.
The Honeymoon
Many wedding traditions began in Ireland, including the "honeymoon." In ancient times, newlywed couples were toasted with a mead drink made with honey. Then, they were given the mead honey brew to drink for 30 days, or a moon's cycle, to ward off evil fairies and promote fertility and good fortune. Hence the honeymoon! 
Why not honour this time-honoured tradition with a romantic honeymoon to the Emerald Isle? Home to lush landscapes, fairytale castles, and other-worldly landmarks steeped in history, Ireland is the perfect place to celebrate love.
Incorporating traditional Irish customs into your big day is a beautiful way to infuse your wedding with a unique and meaningful touch. Whether you have Irish roots or simply love the rich history and traditions of the Emerald Isle, there are many ways to add fun and meaningful details to your ceremony and reception. 
So, don't be afraid to get creative — your wedding will be all the more memorable for it.