Have you always dreamed of a destination wedding but at the same time wanted to stay close to home? Hosting a destination wedding in Canada can be the best of both worlds for couples who want the feel of getting married abroad but without the hassle of crossing borders.
Although planning a wedding in our home and native land can mean lower costs and less logistics than one in, say, Mexico or Italy, it can still be a bit overwhelming to plan. So we've rounded up some tips for pulling off a dreamy destination wedding in Canada with relative ease.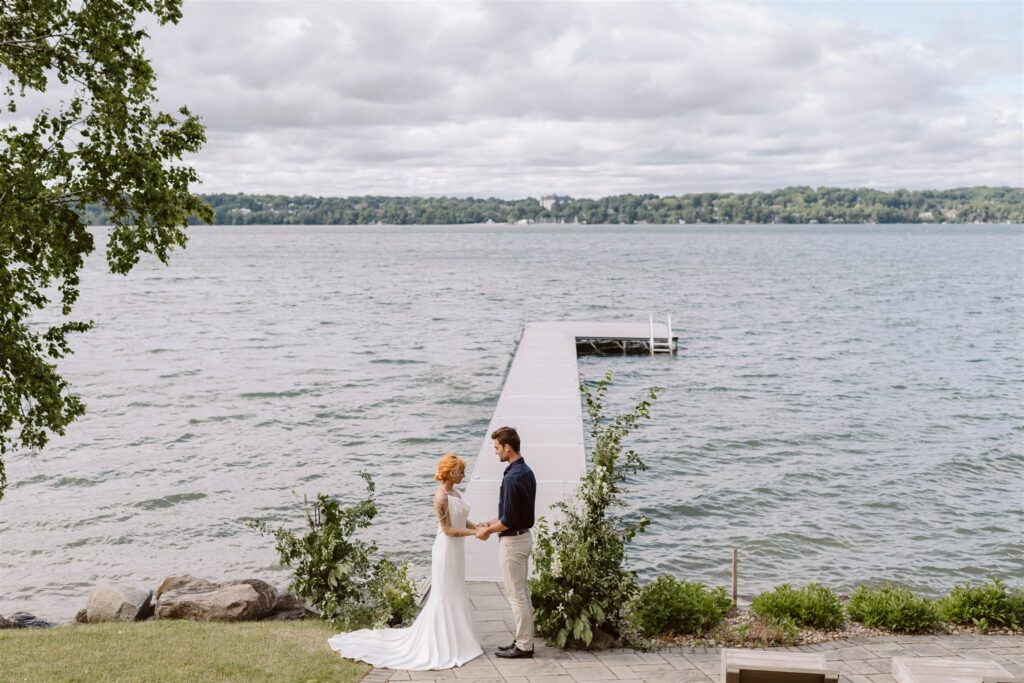 Choose a location that's special to you
A destination wedding in Canada doesn't mean that your big day has to be any less romantic or exotic than one taking place abroad. In fact, Canada is home to a plethora of dreamy locations from coast to coast. You can choose a destination that neither you or your partner has been to, which will really make the event feel like a full-fledged holiday. Or you can revisit a location that holds special meaning to you – where you got engaged, where you first vacationed together, or where you first met. This will not only spark up some nostalgia, but it will also give your guests some insight into your relationship.  
Verify your date with vendors
Once you've chosen the destination, do your research on local wedding venues that meet your overall vision, whether it's a hotel ballroom, banquet hall, restaurant, farmhouse or garden. After booking the venue, it's now time to compile your team of vendors. Look up reputable local vendors – florists, caterers, wedding planners, etc. – and ensure that they're available on your chosen date. It's essential to check on their availability before you book your travel and request time off from work. 
It's also important to research local festivals and events. If your wedding falls on the same date as a big local festival, this could make it harder for you to book vendors and accommodations for you and your guests. So book your vendor team first to save headaches and possible cancellation fees down the road. 
Mail save-the-date cards early
In the world of weddings, save-the-date cards are how you let your guests know you're getting married and to expect an official invitation to follow. It's an excellent way to give advance notice so guests can prepare for time off, travel, etc. Proper destination wedding etiquette suggests sending out your save-the-date cards earlier than when you would for a traditional wedding. Plan to send these out nine to twelve months before your destination wedding in Canada.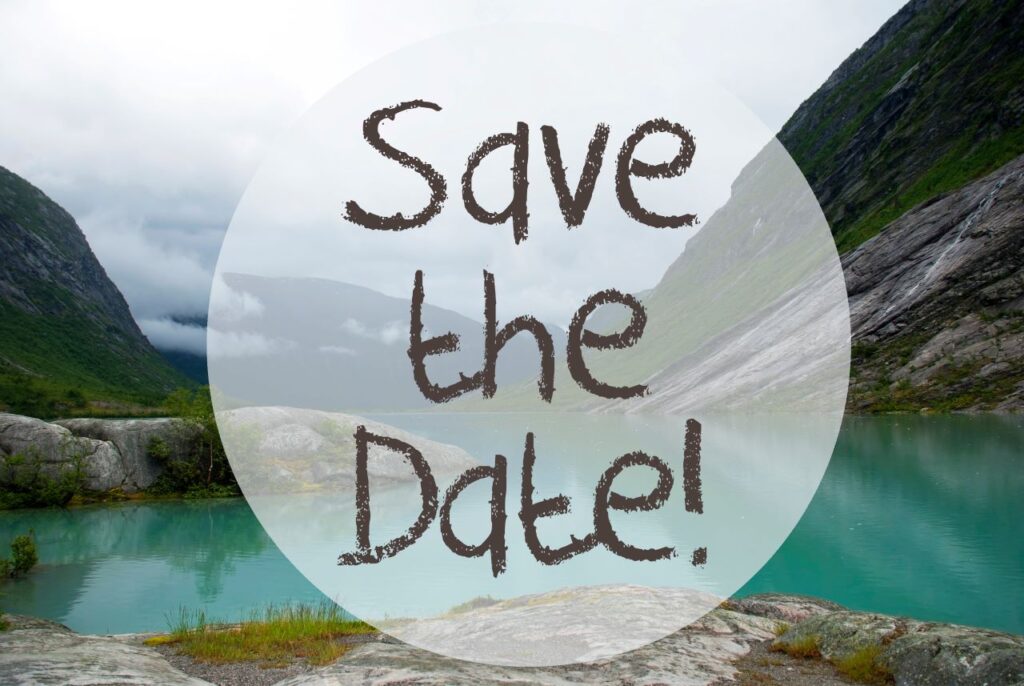 The travel budget
Many factors go into building a wedding budget. You have the venue, the attire, flowers, decor, cake, etc. But when planning a destination wedding, there are a few more expenses to add, transportation being the biggest one. Depending on your chosen location, you may need to book flights and hotel accommodation, and arrange transportation from the airport to the hotel and around the city.
A travel agent can be a godsend when planning a destination wedding in Canada. They'll be able to price out everything travel-related for you and your guests, and look for group rates on airfare and accommodation. 
Share what's paid for and what's not
Generally, wedding guests are required to pay for their own transportation at local weddings. But when planning a destination wedding in Canada, the waters can get a little muddy. 
Let your guests and wedding party members know what aspects of the wedding celebration you'll cover. For example, transportation from the hotel to the wedding venue may be an expense you want to absorb for your guests, while excursions will be an extra cost for them. Or you may want to treat all your guests to a fun outing to a local hotspot the night before or morning after the wedding. Whichever costs you do decide to cover, it's important to include the information on your wedding invitation or wedding website. 
Visit your venue during the planning stages
If possible, you should visit your venue prior to the big day. This will give you a clear picture of the facilities and an opportunity to meet the staff to go over last-minute details. And if able, you'll definitely want to sample the food from your venue or caterer, which is the best part of the wedding planning process! 
Use this opportunity to meet with other vendors, too, from your photographer to the florist. Conference calls and Zoom meetings can only do so much – speaking with your vendor team in person goes a long way in pulling off your dream destination wedding in Canada.
Hire a local wedding planner 
Last but not least (and maybe this should be priority number one) is to hire a local wedding planner. Your wedding planner can take the majority of the workload off your shoulders, which includes negotiating with vendors, handling any emergencies that arise, managing your budget, coming up with contingency plans, and ensuring everyone runs smoothly on the big day. They'll even be on site on the big day to welcome visitors, keep track of the schedule and take care of any last-minute details. 
And yes, hiring a local wedding planner comes at an additional expense, but if your budget allows, it's one that will be completely worth it, especially if you can't visit the venue ahead of time or meet with local suppliers.