One of the most crucial components of your special day is your wedding photographs. It serves as a visual record of your love story, capturing all the memorable events, feelings, and details that make your wedding unforgettable. But to capture your love story on film in the way you want relies solely on the photographer you choose, which is why selecting the right one is essential. To help you decide, we've curated a list of the top questions to ask wedding photographers.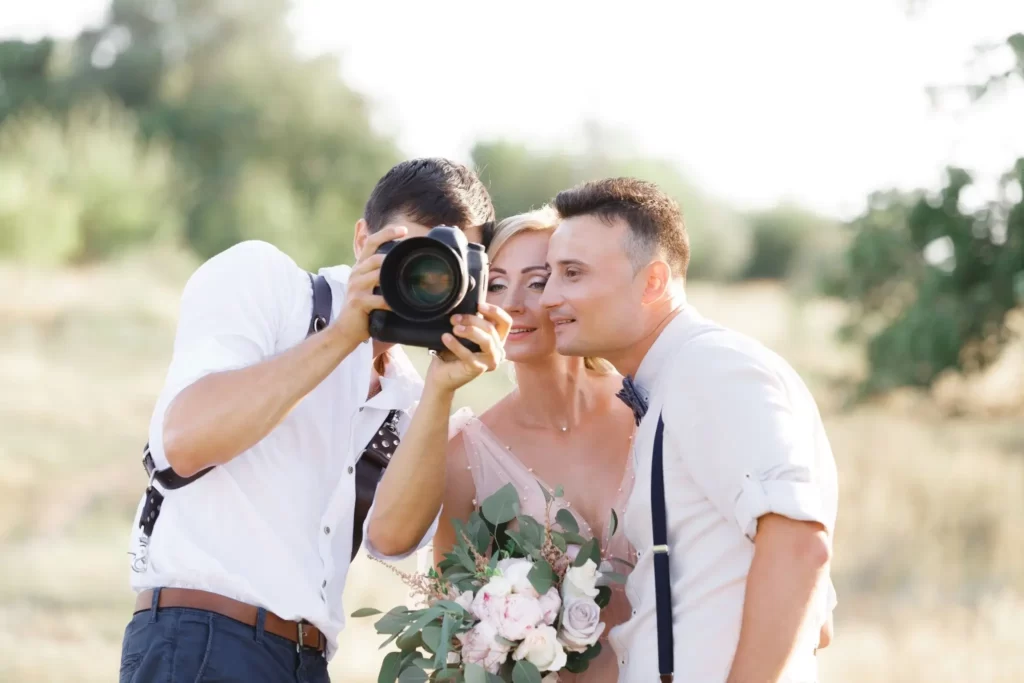 Capturing Your Love Story: Important Questions to Ask Wedding Photographers
What Is Your Photography Style?
Asking about a photographer's style is crucial in determining whether they are the right fit for your wedding. Every photographer has their unique style, whether it be traditional, artistic, photojournalistic, dark and moody, modern, or fine art photography.  
The photography style is all about how the images "look," including the editing style, so to love your photos, you have to find a photographer that shoots in a style you love. For example, if you want a boho vibe, you'll want to search for a photographer that shoots in a dark and moody style. And if you want soft and romantic photos, a fine art photographer may be best for you. 
By asking what their photography style is, you can understand how they approach wedding photography and what photos they will likely capture on your big day. 
What Is Included In Your Wedding Photography Package?
Some photographers may only offer a limited amount of hours or a set number of prints, while others may include additional services such as engagement photos or a second shooter. So, asking what's included can help you understand what you're paying for and prevent unexpected fees or costs from appearing later.
It's also important to clarify whether the package includes printed images, a formal album, digital copies of the photos, and the format and resolution of the final product. 
Will You Be The One Shooting My Wedding?
That sounds like a silly question, right? After all, you're meeting with "the" wedding photographer. But an interesting fact that many couples don't know is that wedding photographers subcontract out events– and some may not tell you upfront. 
This question is essential because one of the most critical factors is finding someone you feel comfortable with and connect with personally. And, if someone else shows up unexpectedly on your wedding day, it could be disastrous. 
Knowing up front which photographer will be shooting your wedding will make for a much smoother photography experience. 
Have You Shot At My Venue Before?
It's important to know whether the photographer has ever photographed the location of your wedding because it may affect the calibre of your wedding images. If they're familiar with the location, they can anticipate and prepare for any difficulties on the wedding day regarding lighting, crowd control, suitable backdrops and more.
Ask to see photos of previous weddings they've shot at your wedding location. This way, you can identify which shots and angles you like best, pinpoint any possible backdrops you may prefer, and get a feel for how the venue looks at certain times of the day.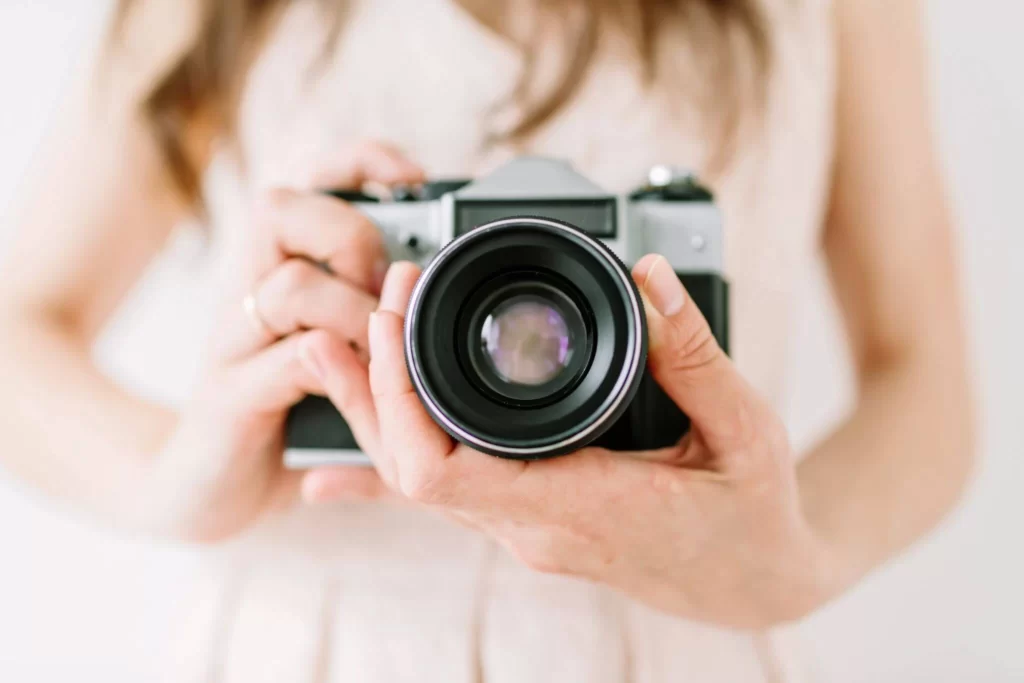 How Do You Approach Capturing Candid Moments Vs. Posed Shots?
Candid moments make each wedding even more personal and distinct, but not all photographers can capture them. If having these moments on film is vital for your wedding album, find out in advance how your wedding photographer approaches candid images.
If you love a more photojournalistic style, pick a wedding photographer who's experienced in capturing spontaneous moments. Look through their portfolio before you book. Once you do, be sure to give them a schedule of the day's events so that they know in advance where to be to capture that impromptu kiss after the cake-cutting or that romantic dip during the first dance.
But if you're looking for a mix of natural and posed photos, you'll want to find a confident and experienced photographer to direct and pose you and your guests during portrait shots. It's one of the most important questions to ask wedding photographers before partnering with them.
Will I Have Full Rights To My Wedding Photos?
Another critical thing to consider is your rights to your images. The ability to print, share, and display your photos depends on these rights, so make sure you ask who will own them after the big day. 
Certain photographers may keep the copyright to your images, requiring you to buy additional rights to use them in specific ways. This could limit how you can use and share your pictures and result in unexpected expenses. 
In contrast, photographers who offer full rights to your images will allow you to use and share them without any restrictions. 
Selecting a photographer who grants you full rights to your photos will guarantee that you can display and share your precious memories in any way you desire. This way, you can relive your special moments without limitations or restrictions and freely share them with your loved ones.
What Is Your Timeline For Delivering The Final Photos?
As you search for a wedding photographer, asking them about their timeline for delivering the final photos is essential. Each photographer may have a different delivery time, which can be frustrating if you're eager to see your images. 
By asking about their timeline, you can better understand when to expect your pictures and plan accordingly. This way, you won't be left in the dark and can eagerly await your cherished memories.
It's also important to clarify whether the timeline includes any editing or retouching of the photos and whether you can request any additional edits. 
What Is Your Backup Plan In Case Of An Emergency?
The unexpected can happen on wedding days in the real world, so all your vendors must have backup plans. One of the worst scenarios to consider is if your photographer's equipment fails, leaving you without any photos to remember your special day. 
So make sure you have a prepared list of questions to ask potential wedding photographers about their backup plans in case of equipment failure or other unexpected events. This can include backup cameras, lenses, memory cards, and even additional photographers who can step in if needed. 
By asking about their backup plan, you can rest assured that your photographer is prepared to handle any unexpected challenges and that your wedding memories will be safe. Having a backup plan can also demonstrate that the photographer is a professional who takes their work seriously and is committed to delivering the best possible experience for their clients.