Chelsie Grant & Mike Zurek
This wedding is the perfect example of how to do things your own way. Chelsie tells us all about it, below.
The love story: We met 9 years ago at an advertising agency. Within my first 20 minutes of meeting Mike he was making me laugh, and he's continued to keep me laughing for the last 9 years. When we met we had completely different life views and opinions, and yet we couldn't get enough of each other. It's like a magnet was always drawing us together – to sit beside each other at work lunches, to plan "team" outings just so we could hang out, and to find every excuse possible to be in each other's company. Here we are 9 years later and we are truly each other's other half. Whether we are travelling to faraway destinations, or just hanging out on our couch eating pizza and watching our favourite reality shows, nothing makes us happier than being together.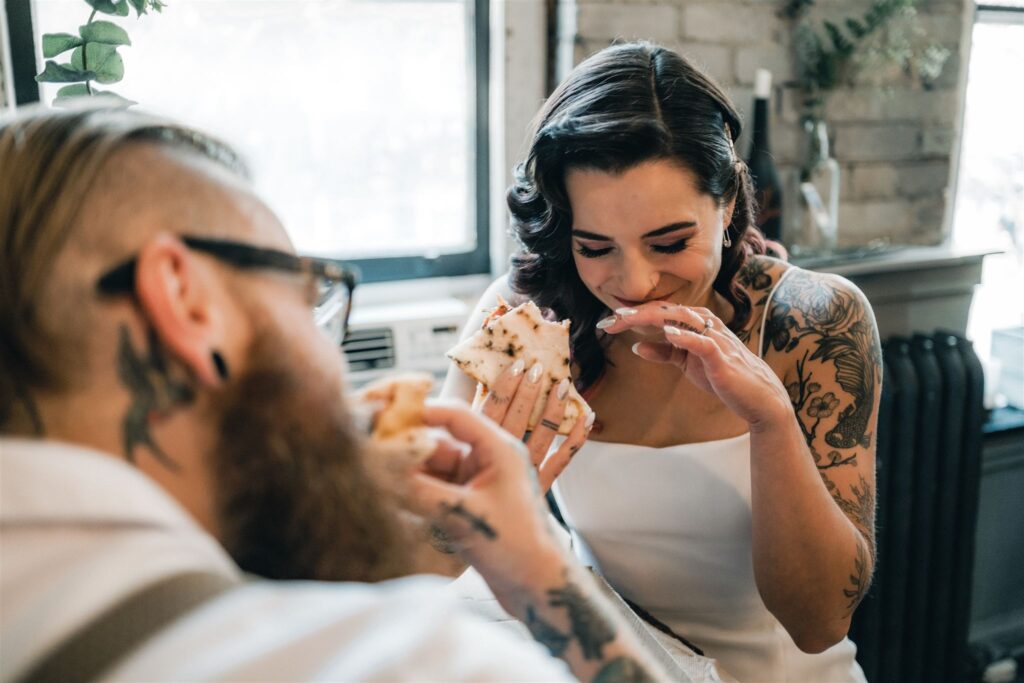 What was your favourite part of the day?
Seeing all of our favourite people come together and show their love and support for us.
Favourite wedding detail (décor)?
How cohesive the aesthetic of our theme was. My parents' business (Timbers) played an instrumental part in making it all come together. Also, the venue (Lodge) already had tons of character so we didn't need to add a lot to it.
What will guests remember most?
Our incredible band! They kept the dance party going and are incredibly talented. We also got tons of compliments about the giant couple crossword we made.
How did you show your personalities in the wedding?
We did things our way. No reception – just an awesome party, dancing and drinking the night away.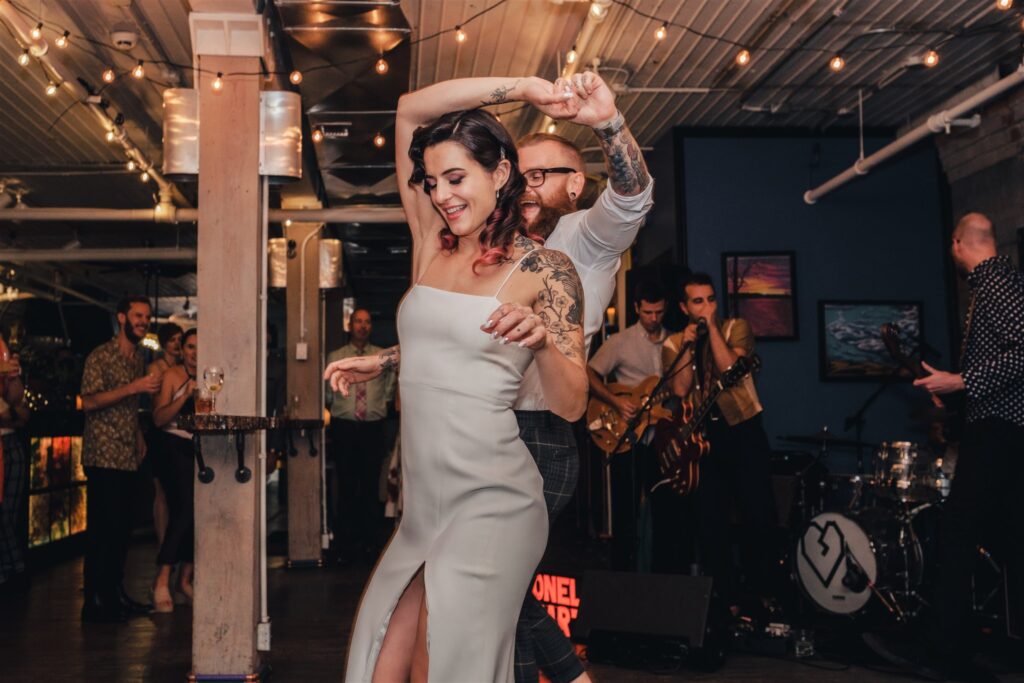 What advice can you give to couples who are planning their wedding?
Focus on creating the experience – for us it was about music and dancing so we invested a lot in that.
Honeymoon?
We are hoping to travel through Europe next year! Portugal, Spain, France and Italy are all on the list.
Number of guests: 45
Ceremony/reception venue: Lodge on Queen, Toronto
Photographer: Oscar La Verde
Dress designer: Park & Fifth
Suit designer: Pants: River Island London; Shirt: Hugo Boss; Suspenders: RW&Co
Feature wall/sign: Timbers
Hair: Katie at Klute Hair
Makeup: Jen Cronin
Band: The Lonely Hearts
If you liked this real wedding, you'll love this one too!