Has the thought of multiple wedding dresses crossed your mind? You aren't alone! Many brides and grooms are opting for a second wedding look these days. Typically is is more conservative for the ceremony and dinner, and then something extra fun for the later part of the wedding reception.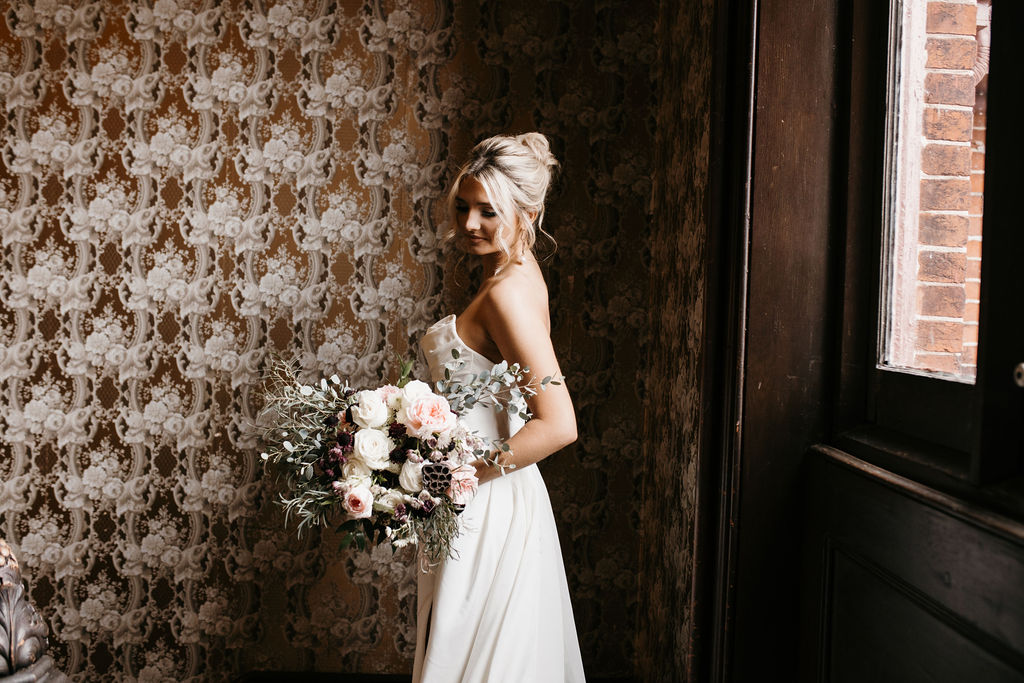 There are so many benefits of getting two dresses, and here are just a few.
You don't have to choose! If you have your heart set on two gown styles, why not do both (if budget allows, of course). You will never regret choosing one or the other if you have the opportunity to wear two beautiful wedding dresses on your big day.
You'll make a statement that guests will remember. If no one is expecting you to do a costume change, then guests are in for a pleasant surprise.
You can add colour. If a colourful dress is a little too bold for you, then you can wear white to the ceremony and opt for pink or black for the reception.
You'll be dressed for the weather. If you choose a short dress as number two and you're blessed with an extra hot wedding day, you won't have to sweat your veil off in dress number one. Just wear dress one instead, or change quickly so you can stay cool and comfortable.
We love the wedding gowns options in this styled shoot!
Photographer: Christine Small Photography 
Makeup & spray tanning: Priceless Beauty
Hair stylist: Natalie Hiroz
Florist: Floratechnics Weddings & Events
Wedding gowns: Joy Bridal Boutique
Model: Tristann Podrats
Venue: Penryn Park, Port Hope Golf & Country Club