Turkey is not usually top of mind when one thinks about destination weddings and honeymoons, but Cappadocia should be on everyone's romance bucket list. Turkey itself spans across two continents, Asia and Europe, which come together to meet in love and romance. It is the land of wild horses, fairy chimneys, cave hotels and hot air balloons.
Love Valley, where hundreds of hot air balloons take flight in the early hours every day, is the engagement capital of the world, and the perfect place to say your "I dos"or commemorate the new dawn of your relationship with an epic photoshoot on the valley floor. In the valley you will be surrounded by fairy chimneys, which are suggestive pillars formed by volcanic rock, and cave dwellings from the Bronze Age. A large herd of wild horses may even run past you, while hundreds of colourful hot air balloons serenely float past. There is no other experience like it.
You will want to experience a hot air balloon flight for yourself and can choose between a private voyage in a heart-shaped balloon or a group voyage. Both can end in a champagne picnic in the valley.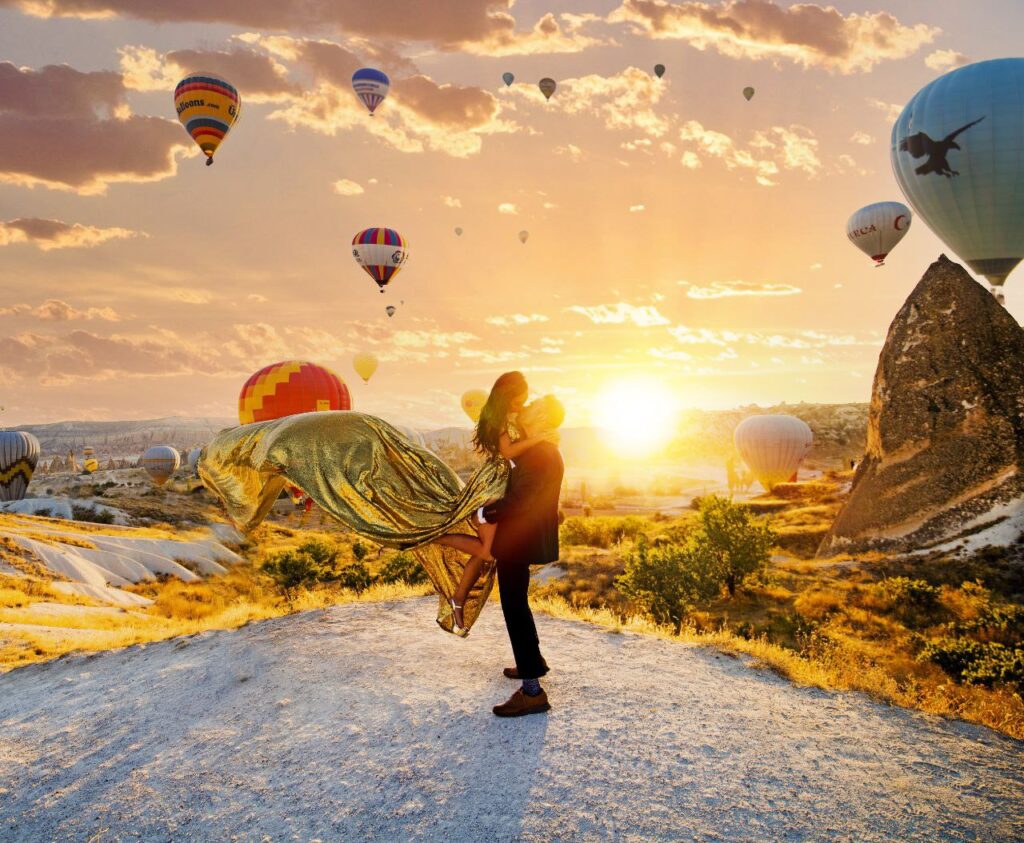 When in Cappadocia staying in a cave hotel is a must! Luxurious rooms are carved right into the rock formations, these gorgeous rooms feel like you are in a castle and can have amenities like in-room Jacuzzis. Be sure to share a romantic sunrise breakfast-for-two overlooking Love Valley, surrounded by colourful Turkish rugs and take in the hot air balloons, or an evening meal on the terrace taking in the sunset and all the lights.
Another fun and romantic place to get married is the Insta-famous Galarie Ikman. You will feel like Princess Jasmine and Aladdin surrounded by the colourful interiors of endless carpets and lanterns. There are many other experiences that are unique to Turkey, like going to a , or an Imam for a Turkish Bath experience, horseback riding, touring a cave city, Turkish tea everywhere, finding out about your future in a Turkish Coffee reading, amazing hikes through rock formations and cave dwellings unlike anywhere else.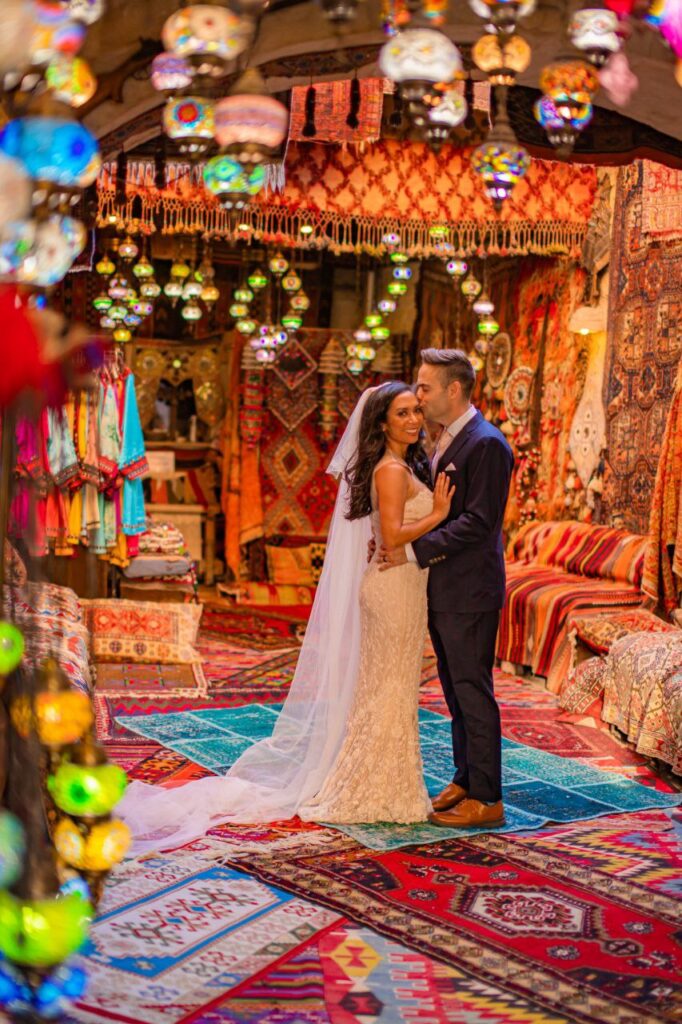 Aside from Cappadocia being incredible dreamy and romantic, is very affordable and the hospitality is unparalleled – everyone is genuinely happy to welcome you.
By Danielle Andrews, President of the Wedding Planners Institute of Canada Inc.
Check out even more honeymoon destinations!