Let the parties begin! Get ready to pop the champagne and throw some confetti because it's time to plan the ultimate bridal shower bash! Whether you're the maid of honour, a bridesmaid, or a close friend of the bride-to-be, organizing a shower is a chance to celebrate the bride in style. And as one of the first pre-wedding events on the calendar, you'll want to make sure you set the right tone and stay organized. So today, we're giving you some tips on how to plan a bridal shower that everyone will love.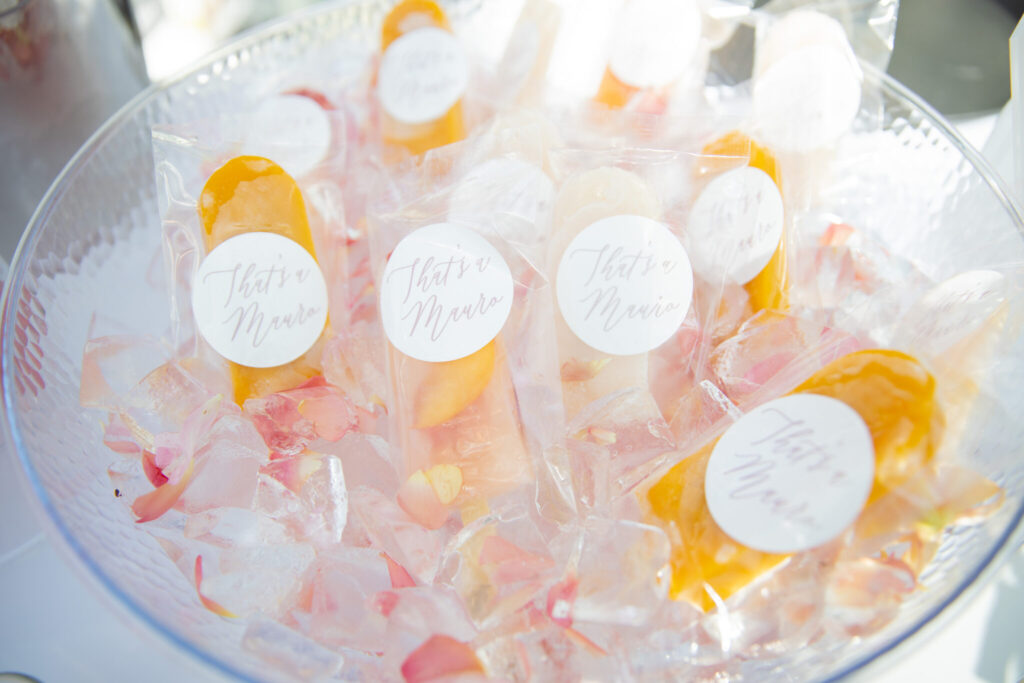 Determine who's paying
Let's start with the obvious: who's paying? Tradition and wedding shower etiquette state that the person who "hosts" the event pays for it, and the maid of honour is usually designated to host it. 
But, in today's modern times, many are bucking traditional wedding practices, paving the way for family members, bridesmaids and even groups of friends to host the bridal shower. Whoever's footing the bill, just make sure everyone's on the same page before you get too deep into planning it. 
Create a budget
Next, you need to sit down and create a wedding shower budget. Make a list of everything you need to plan and execute an epic wedding shower, including food, the venue, decor, gifts, favours, games and entertainment. Call vendors for approximate quotes and browse online for any supplies you can buy in bulk. Doing this will help you stay organized and on budget. 
Guest list 
One of the biggest tasks to tackle when throwing a bridal shower is making the guest list. To do this, you first need to determine what type of event the bride prefers, whether it's a traditional shower or something more modern and out of the ordinary. For example, a traditional shower typically only includes the bridal party and other close lady friends, while a more modern event could be co-ed. Once you determine the type of shower you're throwing, you can start making the guest list. 
Begin your list with the bridal party members (maid of honour, bridesmaids), followed by the bride's closest family and friends. You'll also need to decide whether the shower will be adults-only or if young children will be invited. The budget you allot for the wedding shower can help you keep the list under control and avoid inviting acquaintances, coworkers, etc.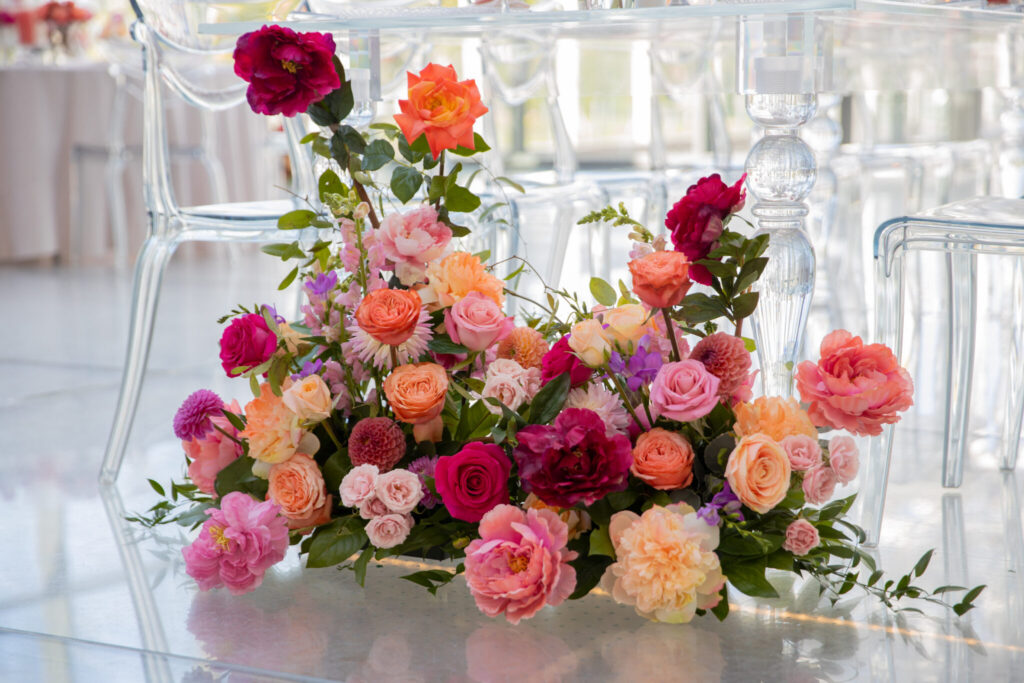 Find a venue
The most conventional choice is to host the wedding shower at your home if you have enough room. If your home isn't an option, consider using the home of a bridesmaid or a close relative of the bride's. If you're budget allows, you can also consider a restaurant, a private banquet space, or any other location that appeals to the bride's interests like an art museum or spa. 
Ask the bride for her ideas and preferences if you need clarification. Most importantly, ensure the venue is accessible, has plenty of parking, and has room for all of your guests (assuming everyone you invite will attend). 
Games and entertainment
If any of your visitors have never met before, games can be a great way to help them break the ice and become acclimated. Plan games and activities during a natural break in the schedule, such as after everyone has finished eating or before the bride receives her gifts. Classic bridal shower games include trivia of the bride's favourite things, wedding mad libs, and bridal bingo. 
Depending on your venue, you may also want to include live music, a DJ or other entertainment.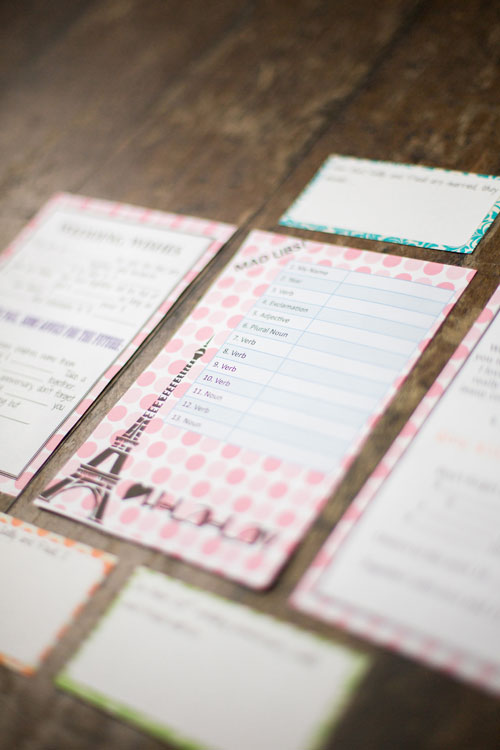 Theme and decor
A bridal shower theme isn't required but it can help elevate the party to epic status. If the couple has already chosen a theme for the wedding, you can similarly coordinate the shower. As one of the first pre-wedding events, the wedding shower will set the tone for the entire celebration. But it's also important to remember that you don't want to rain on the couple's parade by making the shower precisely the same as the wedding. 
Here are some great wedding shower theme ideas:
Garden party

Tea time

Hawaiian luau

Roaring 20s

Disco in the desert

Boho chic

Alice in Wonderland

Mexican fiesta 

Country soiree

Beach party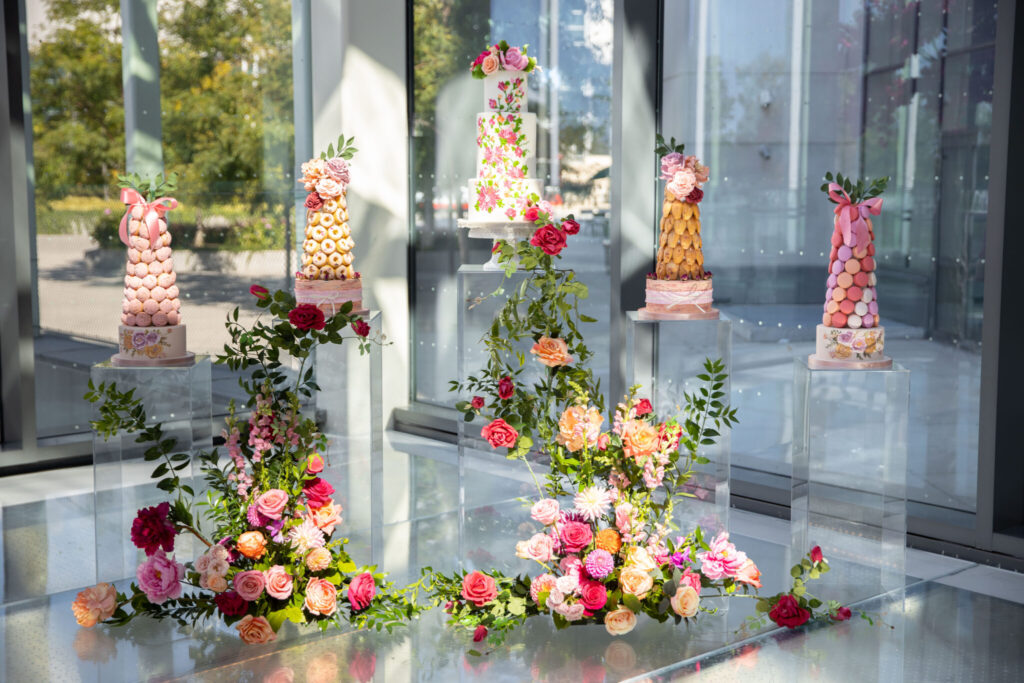 Photo by: : Daniela Mitrovic Photography
The menu
The menu is one of the most important aspects of planning a bridal shower. The wedding shower menu can be anything you want, but the bride's favourite food is a great place to start. Typically, you'll want to match your food selections to the theme to make everything cohesive. You can include small food items such as finger sandwiches, cheese and fruit plates, appetizers, dips, fresh fruit and salads. And don't forget to include something sweet! And for an added level of fun, why not create a signature cocktail or mocktail? 
Here are some bridal shower food ideas:
Mini waffles with nuts, fruits, syrup, whipped cream

Mini cups of poutine

Watermelon and feta cheese appetizers

Melting ham bites

Deviled eggs elevated with salmon

Sauteed shrimp

Mini tacos

Pizza

Finger sandwiches

Elevated sliders

Caprese bites

Sweet and sour meatballs

Chips and dip
If you're hosting the shower at a banquet hall, pre-fixe meals will often be included in the price per person. Just be sure to ask for the price list upfront, and what exactly will be included (ie. three-course meal or buffet tables) so that you stay on budget.