The appointment is booked and you're ready to find your perfect gown, but you start to worry about what you should bring to try on dresses. Finding the right gown can seem like a stressful experience. But don't worry, it's a lot easier than you think – as long as you're prepared. Here's what you need.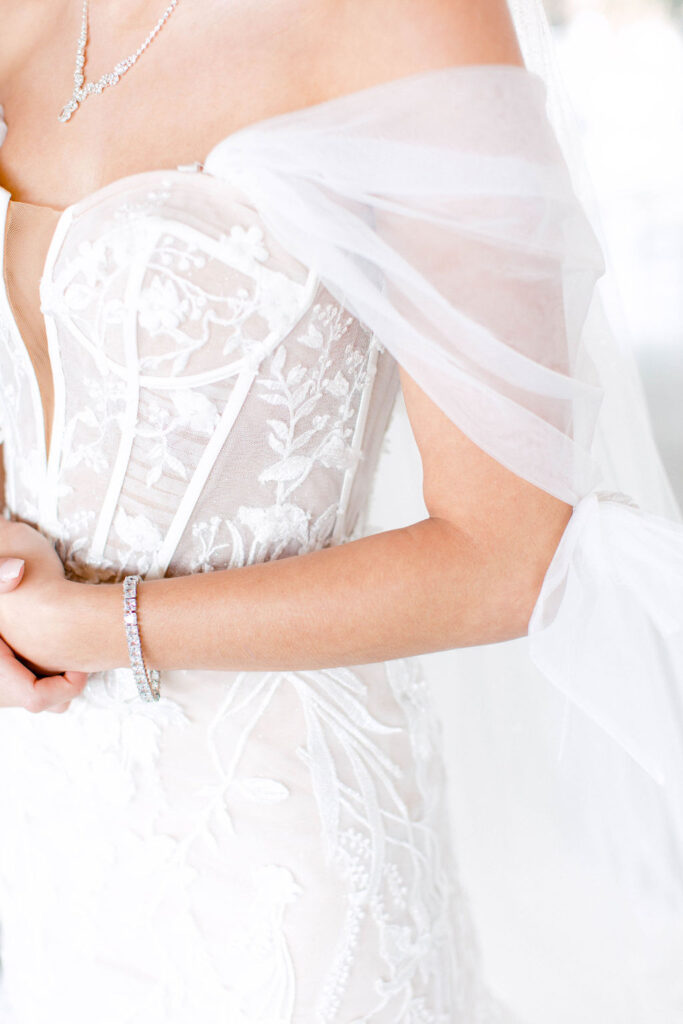 Hair elastic: Some dresses have intricately designed backs and straps, and long hair can cover a dress's best feature. Make sure you have something to tie your hair up with so that you can see your dress from all angles.
Underwear: The best thing you can do for yourself is pack or wear reliable undergarments. Many brides choose to go braless on their big day, but you should bring an old strapless bra to your appointment. Some dresses fit better if you have a strapless bra on, and you might feel more comfortable as your consultant does up the back for you. A well-worn strapless bra can be your best friend as you jump from dress to dress.
Water & a snack: Many people don't realize that trying on wedding gowns can be quite a workout! If you have your heart set on a large puffy ball gown, the weight of the fabric can really take a toll on your body. Wedding gowns have lots of material in them to give them lift and shape, which can also weigh them down, so make sure you bring water with you to stay hydrated. When you're sweating underneath a dress' crinoline, a cold bottle of water can really save the day.
Trusted friends: Most importantly, make sure you bring a couple people you love and trust. (Ask the salon/store how many people you're allowed. Numbers may be restricted.) Ask them to weigh in with their opinions, but remember that you're the one wearing your perfect gown; make sure your party knows that your opinion matters most!
–By Alexandra Sempie