You've spent months planning every detail of your wedding, everything from the colour of your bridesmaid dresses to which cocktails to serve. But we bet you didn't think about the scent of your wedding, which would elevate your special day to a whole other level.
Incorporating aromatherapy and scented accents into your big day is a unique way to evoke emotion and set the perfect mood. But how do you do it? 
You'll want to incorporate natural and organic elements that reflect your personal style. Using essential oils, fresh or dried botanicals and fragrant blooms are simple touches that make a sweet-smelling impact. Trust us; your guests will appreciate these aromatic details that will turn your wedding into a multi-sensory escape. 
Here are some easy ways to use aromatherapy to accent your dream wedding.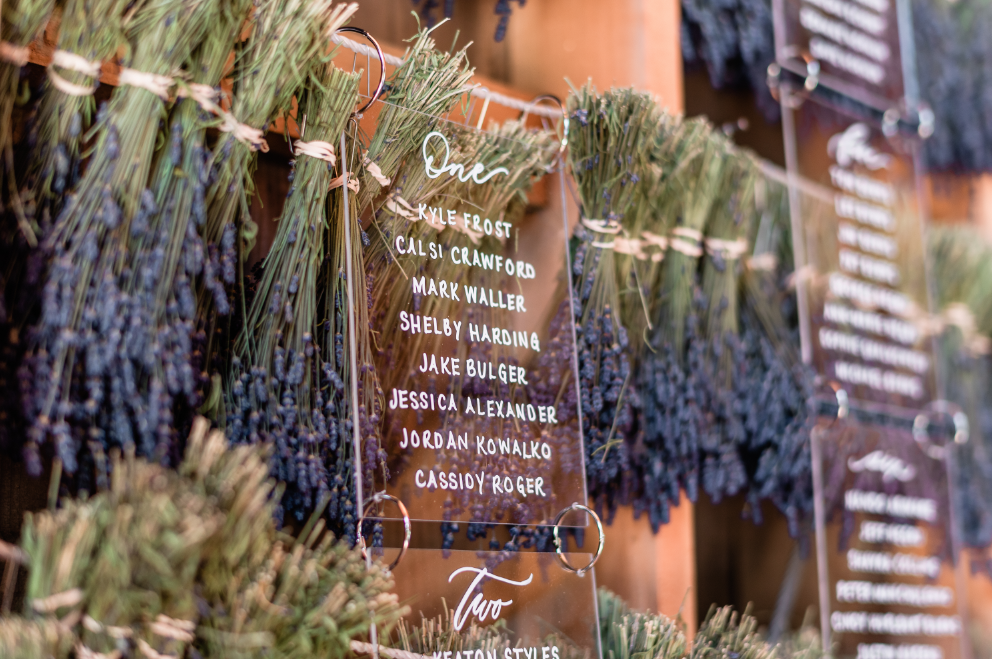 Using essential oils in your wedding
Essential oils can elevate the guest experience by creating a captivating ambiance and stimulating their senses. Whether diffused in the air or incorporated into scented candles, the carefully chosen oils can enhance relaxation, evoke pleasant emotions, and leave a lasting impression on your guests, making your special day even more memorable.
Consider diffusing calming lavender oil during your ceremony. Its floral scent will help relax pre-wedding jitters and set a peaceful mood. Add a few drops to DIY floral arrangements for an aromatic boost.

An uplifting citrus blend with lemon and grapefruit essential oils for your reception will energize the room. Their zesty fragrance will create a vibrant, celebratory atmosphere. Display reed diffusers on tables or in entryways so the scent gently wafts through the space.

Add a drop or two of your favourite essential oil to stationery, ribbon, fabric, or dried petals used in your décor. The subtle fragrance will make a memorable impression as guests interact with these items.
Fragrances are intricately tied to memories, so the natural aromas you choose will forever remind you and your loved ones of this cherished celebration. Whether you're diffusing, crafting, or scenting, you can find the perfect way to make aromatherapy a highlight of your perfect day. 
Aromatherapy-
inspired wedding favours your guests will love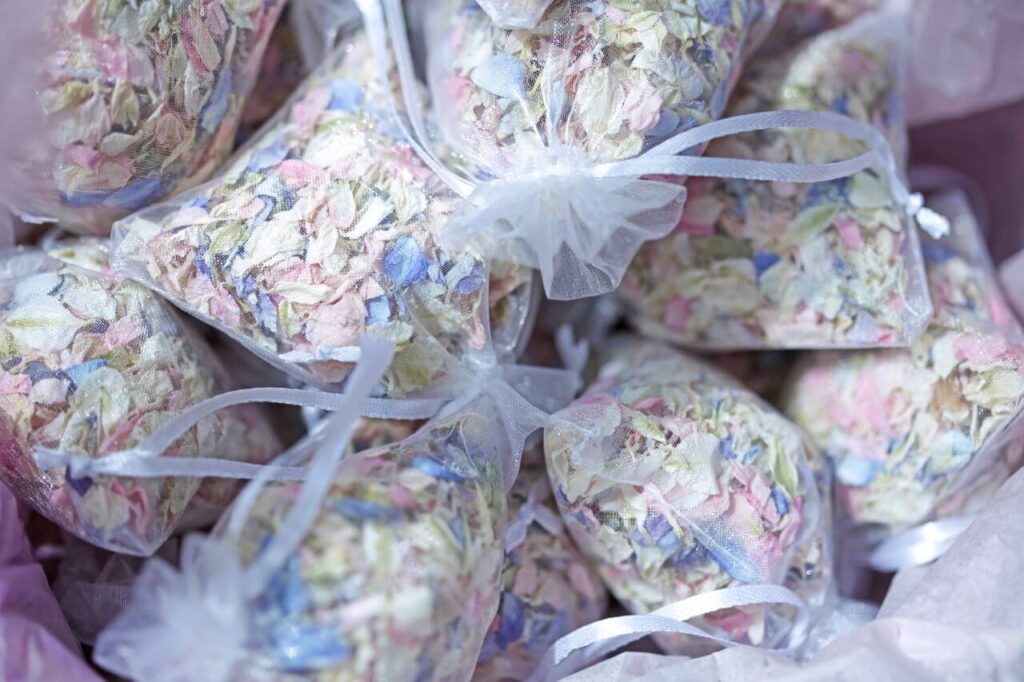 Another fantastic way to infuse aromatherapy into your wedding is by incorporating it into your wedding favours. These unique and thoughtful gifts will serve as a cherished memento of your special day and allow your guests to experience the benefits of aromatherapy long after the celebration.
Scented soaps or bath salts

. Have soap or bath product favours custom made in your wedding colours and scented with essential oils like lavender, jasmine or rose. Your guests will appreciate the thoughtfulness and enjoy the aromatherapeutic experience.

Reed diffusers

. Reed diffusers filled with scented oil are an elegant favour. Choose an oil in a fragrance that reflects the mood you want to set, like uplifting citrus or calming sandalwood. The diffuser will fill your guests' homes with memories of your wedding for months.

Scented candles

. Look for soy natural or beeswax candles scented with essential oils in your wedding colour palette or theme. Pair a candle with a poem or quote about love and partnership.

Potpourri sachets

. Small linen sachets filled with dried lavender, rose petals, and aromatic herbs are a simple, natural favour your guests will love. The sachet can be used to freshen drawers, closets or placed in a bowl as a natural air freshener.
The scented possibilities are endless. Your wedding day will fly by, so take the time to stop and smell the roses – literally. Inhale deeply, savour each special moment and cherish the memories you're creating.