The wedding is over and it's time for the honeymoon. Many couples want to take time to relax and unwind after all that event prep, but sitting on a beach isn't for everybody. For those adventurous couples who are looking for experiences of a lifetime to share together, here are some destinations that will give you adventure, sunshine and quality memories together.
Colorado: Sandboarding, Canyon Swings and Horseback Riding
Start and end in Denver, essentially driving in a loop, staying in boutique hotels in the area like Catbird Hotel or The Ramble. Check out the art all over the city, whether it's through Denver Graffiti Tour or Meow Wolf Denver, and dine at some amazing restaurants like Safta in The Source Hotel, Death & Co for cocktails, Snooze for pancake flights and more.
Discover Mount Princeton Hot Springs Resort for romantic getaway in Nathrop, staying right on the property in a cozy cabin nestled in the mountains. After enjoying the springs for an evening and a private night swim, head over to Creston to check out the UFO Watchtower and maybe even take a gator wrestling lesson at Colorado Gators Reptile Park.
Check into Mellow Moon Lodge in Del Norte for boutique accommodations not far from the Great Sand Dunes National Park and Preserve where sandboard and sand slide rentals are available just outside the park. If you're in the mood for something spicey, try some green chilis at Calvillo's Mexican Restaurant or Nino's Del Sol before downing a green chili beer at San Luis Valley Brewing Company.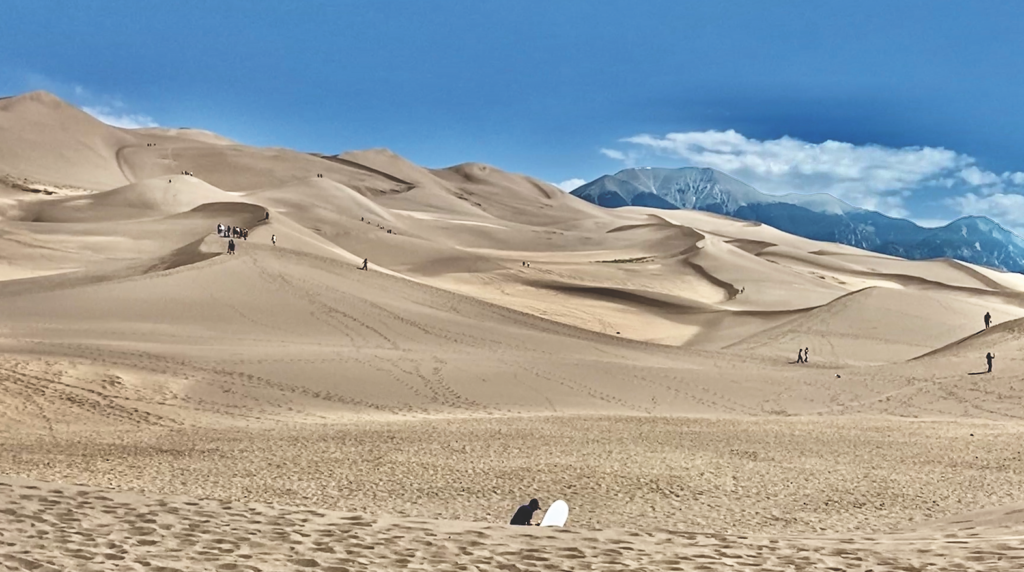 If heights aren't a worry, then head to the Royal Gorge Bridge & Park in Cañon City to rock climb, zipline and ride the skycoaster where you'll momentarily freefall before soaring more than 305 metres above the Arkansas River. Settle in at the cabins on the Royal Gorge property for the evening before heading over to Manitou Springs Resort to ride The Broadmoor Manitou and Pikes Peak Cog Railway to the top of Pikes Peak for gorgeous views of the mountains and bighorn sheep. Check into the Garden of the Gods Resort & Club. You can rent horses to ride through the Garden of the Gods with Academy Riding Stables. Be sure to visit Cave of the Winds Mountain Park for the cave tour and Terror-dactyl ride where you're dropped 45 metres into Williams Canyon at almost 160 km/h before looping back to Denver.
Guadalupe Island:

Swim with Great White Sharks
With Shark Diver and Nautilus Liveaboards, the most adventurous couples can experience an opportunity of a lifetime swimming with great white sharks in Guadalupe Island. The company itself leaves from San Diego, California, so couples can enjoy a few days in town first. Plan to arrive early, staying at Hotel Solamar or The Lodge at Torrey Pines where guests can paraglide nearby. Dine at Parakeet Cafe for breakfast, have a glass of Aperol spritz from the tap at Civico by the Park and enjoy margaritas and fish tacos at Puesto at The Headquarters.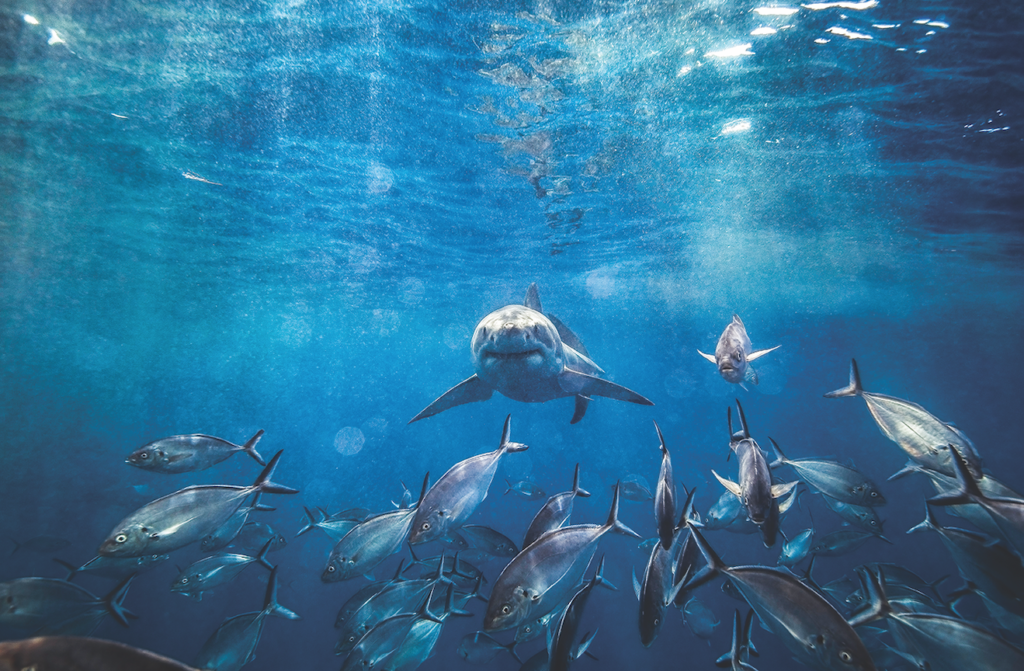 Check out the Flightline Safari at San Diego Zoo Safari Park to get a bird's eye view of the animals, explore Balboa Park and visit Everyday California to learn how to kayak surf. When the shark tour is ready to head out, the group will travel together into Mexico, reconvening at a hotel near the marina before boarding the boat and traveling 20 hours to Guadalupe Island. Once the boat anchors, the team will get the cages ready to open the following morning around 6 a.m. They'll stay open for the next three days, so guests will have in-and-out privileges to view these giant, magnificent creatures from below, no dive certification necessary. In addition to the sharks, you'll spot fur seals, elephant seals, turtles and plenty of fish.
Bermuda:
Luxury, Spelunking and Diving
Bermuda is the ideal destination for couples looking to relax in luxury, and have easy access to snorkeling just steps off of the beautiful pink beaches. One of the best things about Bermuda is that you don't have to take a two-hour boat ride out to find some incredible reefs full of vibrant fish in the area. Check into The Loren at Pink Beach in Tucker's Town and splurge for a balcony-covered suite, allowing you to enjoy local rum cocktails while taking in views of the turquoise waters, rain or shine. The infinity pools on the property are heated and guests have private beach access with snorkel gear available. Just a few moments, and you'll discover a variety of colourful fish and sea urchins. If the water is calm, and you're together, guests can swim out  a little further to a vibrant coral reef. After a day of swimming, head over to Bermuda's Crystal Caves to explore the stalactites and teal waters.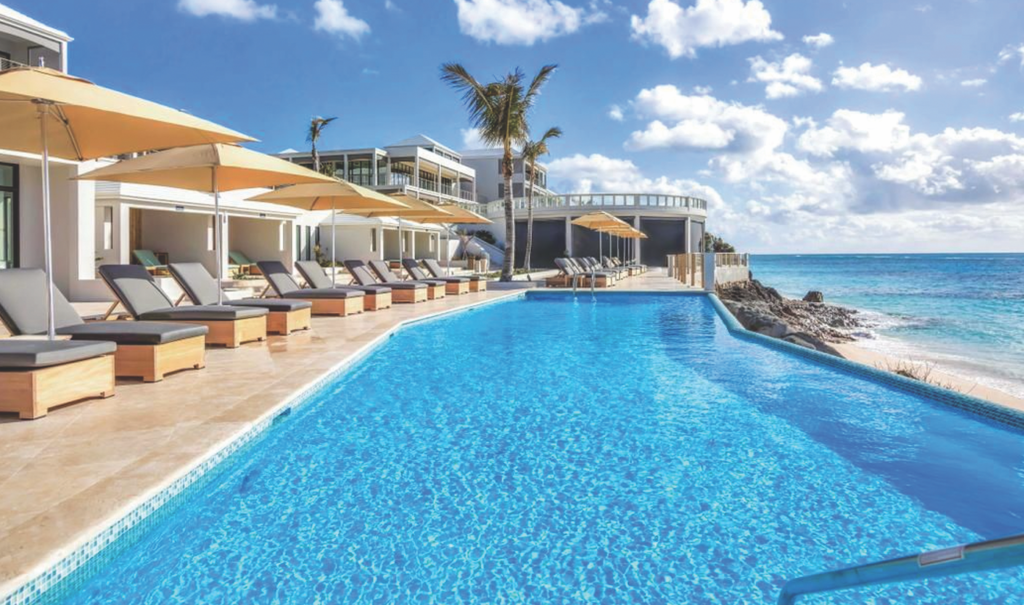 Belize:
Cave Tubing and Cultural Mayan Chocolate Village Exploration
You and your partner can hike through the jungle, observing tarantulas and other animals along the way. The group will hike to the beginning of the trail with inner tubes to try their hand at cave tubing. From there, relax in the tube while coasting through a natural cave in the heart of Belize. In addition to cave tubing, there are ATV adventures, ziplining and more, deep in the jungle. If you're both looking to immerse yourselves in a cultural adventure, head to a local Mayan Village to see the chocolate making process from start to finish with Ke'kchi Chocolate and Culture Tours. Visitors will have the opportunity to learn about the growing process, tasting the fruit right from the pod, before heading into the village to observe and help with the chocolate process. Afterwards, guests will be guided into a local family's kitchen where there will be a chance to help make tortillas in a hot pepper oil from scratch using their handmade kitchen tools. It's truly a unique cultural experience and a great way to dive deep into the local cultural practices. Splurge on a stay nearby at Royal Belize, the gorgeous 5-star resort right on the coast.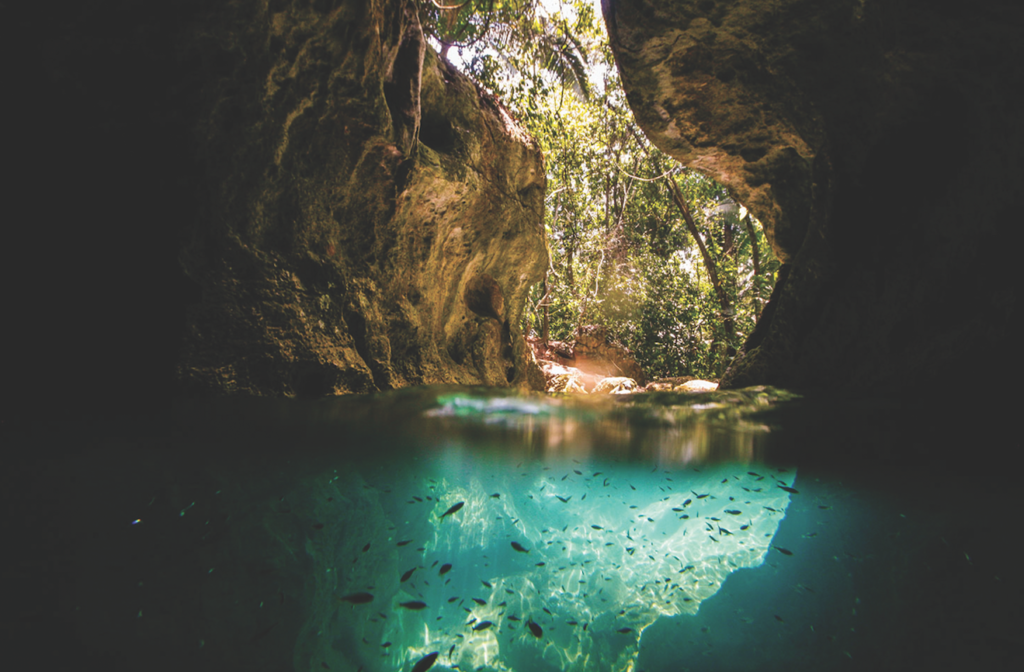 Honduras:
Snorkeling and BOSS Scooters along The Medoamerican Barrier Reef
Travel to Honduras via Regents of the Seven Seas to observe the Mesoamerican Barrier Reef, one of the largest in the world, second to the Great Barrier Reef in Australia. Cruise ships can often be associated with kids taking over the pools, kitchy contests and overindulging in a mediocre buffet full of lukewarm food, but not Regents. They're extremely adult focused, with classy entertainment like live music, excellent food with multiple sit-down restaurants included in the price, spacious accommodations where every room has its own balcony and walk-in closets, and top-shelf cocktails.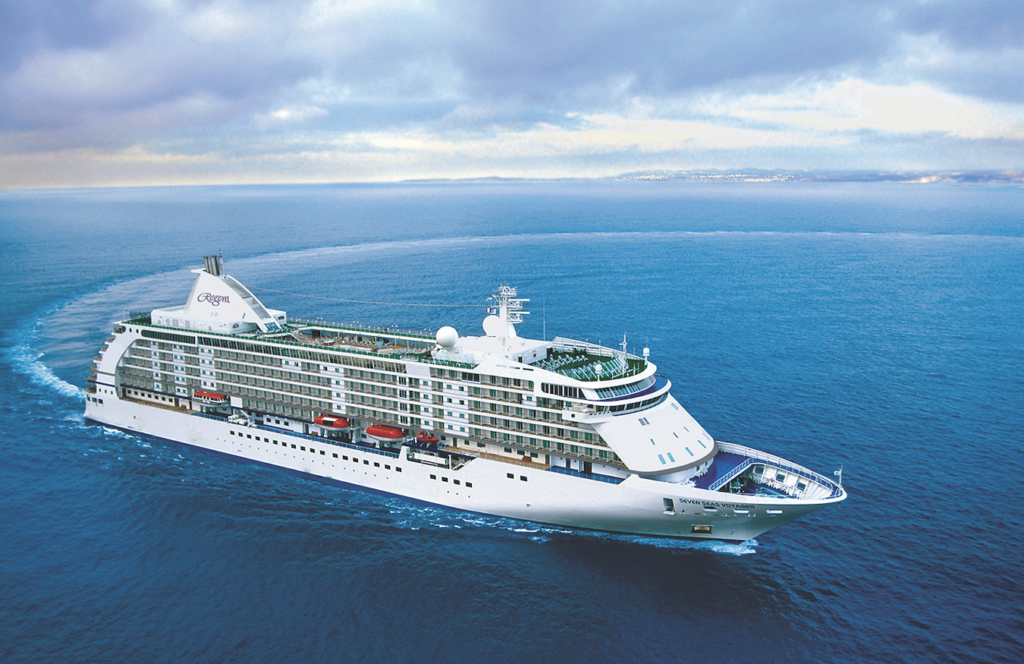 Sign up for a snorkeling trip through Regents, or independently, that will take you both on a catamaran through the shores of Honduras, along the turquoise waters. At the reef, snorkelers can expect to see starfish, squid, and a wide variety of colourful fish. Whether you both snorkel the reefs freely or sign up for the BOSS underwater scooter experience, you'll get to view these incredible coral reefs and the wildlife surrounding them as a newly married couple.
– By Jessica Kelly