Are you planning your dream honeymoon and looking for a destination that offers stunning scenery, luxurious accommodations, and unforgettable experiences? Look no further than Canada! With its vast landscapes and wide array of luxury accommodations, Canada has the best honeymoon destinations for couples who love the outdoors and the finer things in life. 
We've rounded up some of the best honeymoon destinations in Canada that will have you singing 'O, Canada' from the rooftops!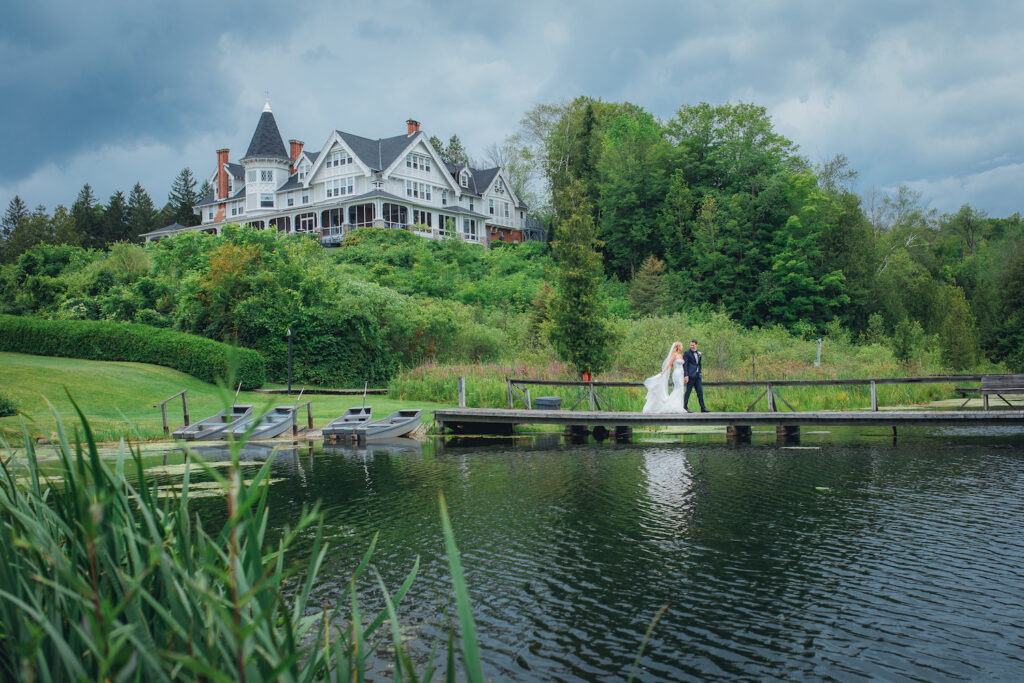 Banff, Alberta
There's a reason why Banff is considered one of the best honeymoon destinations in Canada – it's drop-dead gorgeous! Nestled in the majestic Canadian Rockies, Banff is surrounded by crystal clear lakes and streams, beautiful forests, wildlife of all kinds, and awe-inspiring glaciers. Even better, the city is a year-round destination, giving newlyweds the chance to enjoy a wide range of activities like hiking, biking, fishing and skiing, no matter the season. To dial up the romance, take a dip in the hot springs, enjoy a relaxing canoe ride, or tuck in under the blankets with your loved one at a luxury mountain resort.
Quebec City, Quebec
Quebec City exudes old-world charm and romance at every turn, making it one of the world's best honeymoon destinations. This historic city is known for its European roots, which comes to life via its cobbled streets, charming cafes and delicious French cuisine. Spend your days exploring the city's museums and galleries, ducking into shops along the famed Rue du Petit-Champlain, snapping pics of the iconic Chateau Frontenac, and taking in incredible views of the St. Lawrence River. There is absolutely no shortage of things to see and do. 
Tofino, British Columbia
For couples wanting a secluded and intimate honeymoon destination, Tofino is a perfect choice. This charming town on Vancouver Island is home to miles of pristine and breathtaking beaches, an endless coastline, and the breathtaking Rainforest Trail, which takes you past salmon-filled streams and giant cedar trees. Tofino is also known for its year-round surfing, making it a must for adventurous couples.
Niagara-on-the-Lake, Ontario
Niagara-on-the-Lake in Ontario is a delightful and charming town known for its picturesque streets, stunning wineries, and romantic ambiance. It's no wonder that it's considered one of Canada's best honeymoon destinations. 
There's plenty of activities for honeymooners to enjoy, including wine tasting, spa treatments, scenic walks and horse-drawn carriage rides. And with Niagara Falls, known as 'The Honeymoon Capital of the World, located less than 30 minutes away, Niagara-on-the-Lake delivers a one-two punch of romance.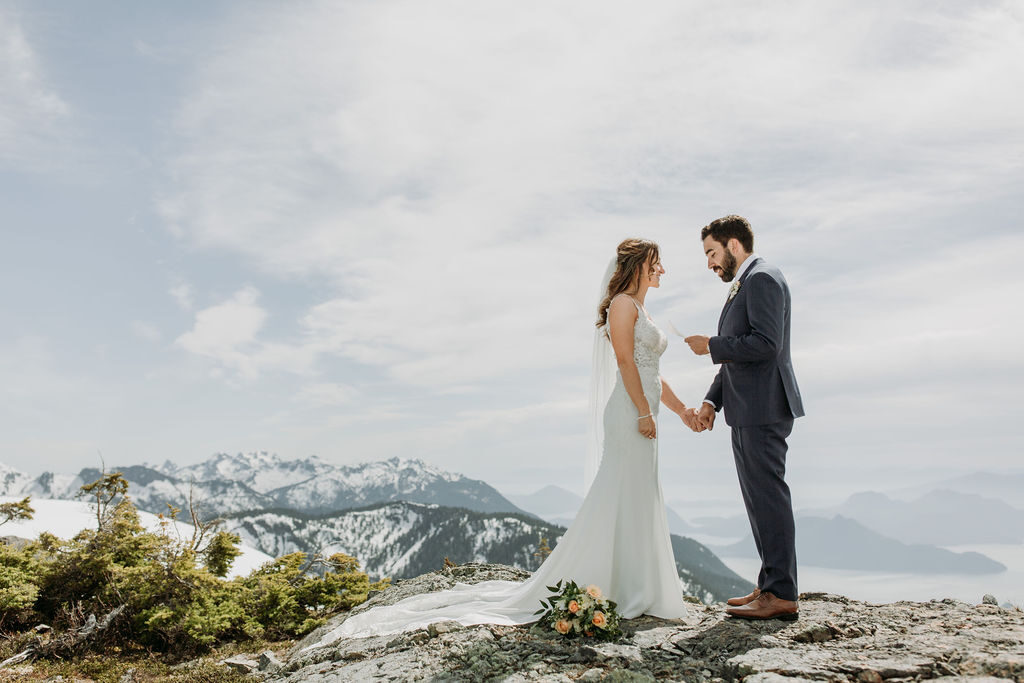 Prince Edward Island
Prince Edward Island is the perfect choice if you're looking for a peaceful and idyllic honeymoon destination. This beautiful island is famous for its rolling hills, red-sand beaches, and picturesque lighthouses. There are countless things you can do on Prince Edward Island, including biking, exploring the island's quaint fishing villages, sampling some of the world's best seafood, or simply relaxing on the beach.
St. John's, Newfoundland and Labrador
St. John's, Newfoundland and Labrador, is a charming and vibrant city with a rich culture and history, making it a unique and romantic destination for honeymooners. From its colourful streets and delicious seafood to its stunning coastal scenery and friendly locals, it offers a one-of-a-kind honeymoon experience you won't forget. Picture-perfect attractions include Cape Spear Lighthouse National Historic Site, a great spot for romantic photos, and Signal Hill National Historic Site, where you can take in glorious sunsets. 
Halifax, Nova Scotia 
Halifax, Nova Scotia, is a captivating city that blends history, culture, and nature. With its scenic harbour, delicious seafood, and charming streets lined with historic buildings, Halifax is a top choice for couples looking for a romantic and memorable honeymoon experience. Take a stroll through the beautiful Halifax Public Gardens, hop on a harbour boat tour, and toast to married life at Alexander Keith's brewery. Salut!
Cabot Trail 
This iconic highway in Nova Scotia takes you through quaint fishing villages, rugged coastlines, and stunning mountain vistas. Spanning 298 kilometres, it weaves through The Cape Breton Highlands National Park and is widely considered to be one of the world's most scenic destinations. Stop along the way at Ingonish Beach and Pleasant Bay, and check into a cozy bed and breakfast to soak up the laidback Maritime culture. Pro tip: the drive up North Mountain is especially gorgeous, with several lookout points that will leave you breathless. 
Whitehorse, Yukon
Up for an adventure? Whitehorse is a remote and picturesque city in the heart of the Yukon, offering breathtaking wilderness landscapes, hot springs, and plenty of opportunities for viewing Northern Lights. Spend leisurely days canoeing on the Yukon River, hiking at the incredible Miles Canyon, and taking a dip at Takhini Hot Pools. And you'll find soon enough that the city is also home to a thriving culinary scene, with standout eateries that, in our opinion, makes Whitehorse one of the best honeymoon destinations.